Oregon Football Schedule, Analysis, and Expectations For The 2023 Season
Oregon Ducks under Dan Lanning: the 2023 schedule
Another season, another prospective round of wins for the Oregon Ducks under Dan Lanning, who led the team to a great 10 wins last time. With Bo Nix as quarterback and a rather stellar offense and offensive line, fans are excited for this season, as they expect the Ducks to push past that barrier and finally claim that Pac-12 title.
I'll give you the schedule for this season, as well as my speculations and everything you need to know before the football season starts up again and teams go head to head. I'll also give you my thoughts on the Ducks' chances, which, spoilers, are fairly good.
Analysis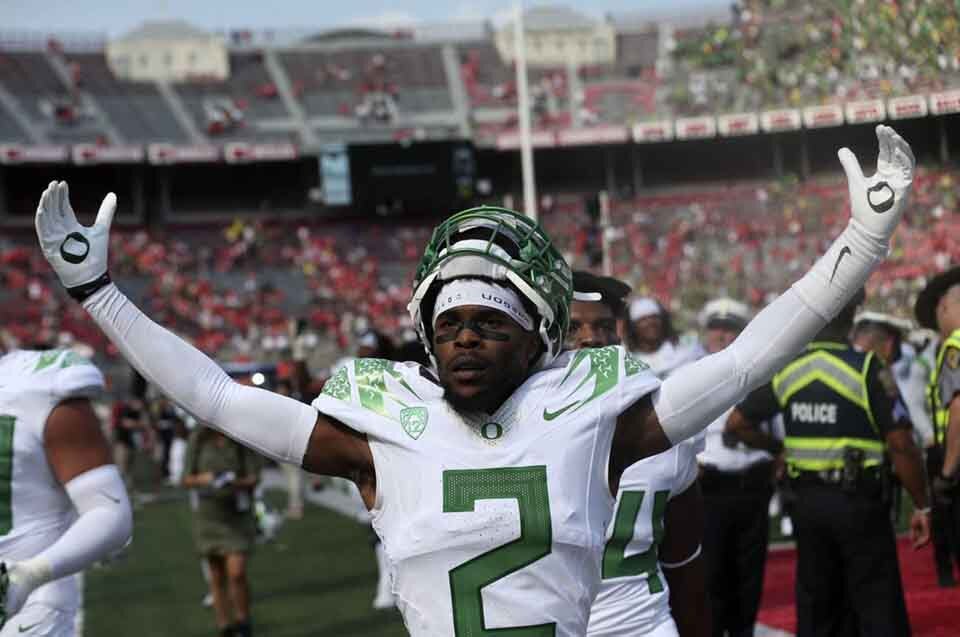 The Oregon Ducks actually looked as though they would be one of the finalists last time around as they were nearing the end with a score of 9-1. Unfortunately for them, another two losses to their competition left them at 10-3. That's not bad by any means, but every team is aiming for the playoffs, and for that, you need to be fantastic. Anything more than a single loss will sink them. Chances are, however, that they'll do well again with Dan Lanning at the helm and Bo Nix as quarterback.
Despite the fact that the Ducks lost quite a few defensive players to the NFL, Lanning is definitely elite when it comes to coordinating defense, so we haven't much to worry when it comes to that. Oregon football returns starters at every level; not to mention the Ducks have also added reinforcements from the transfer portal at wide receiver and in the secondary. It's the offense we have to worry about, especially with what they'll be up against. Will Stein was brought in as the new OC last December, so it's fair to say he's relatively untested when it comes to the Ducks and with Bo Nix. We'll have to wait and see if they've got the chemistry it takes.
That aside, the offense is certainly loaded this year. One thing to note is that the offensive line has a pair of tacklers that are very talented, as well as a couple of running backs that, when combined, total up to a great 1,800 yards. That is not including Bo Nix, by the way. A strong start, in my book.
Bo Nix can be a mixed bag when it comes to his plays, but I would say that he's a good QB. He scored 29 touchdowns, 14 scores in addition to 500 yards, threw for 3,593 yards, and only had seven interceptions. His problems arise with turnovers, which definitely showed themselves during the losses of last season. Fans will have to hope he's learned from his mistakes and has been hard at work perfecting his position.
Luckily for the Ducks, they're missing UCLA from the schedule, but that doesn't mean they're short on challenges. Even if they are a talented team, they're going to have their fair share of tough fights, most coming from upcoming away games. The big teams they need to look out for are at Texas Tech, at Washington, at Utah, and USC.
Despite the trouble with away games up ahead, the schedule is on the favorable side when it comes to the team working with it. The non-conference schedule especially seems as though it will be a breeze for the Ducks, though there is that Texas Tech road bump in the beginning. If they can get over that, things should be smooth sailing until the next away games.
Expectations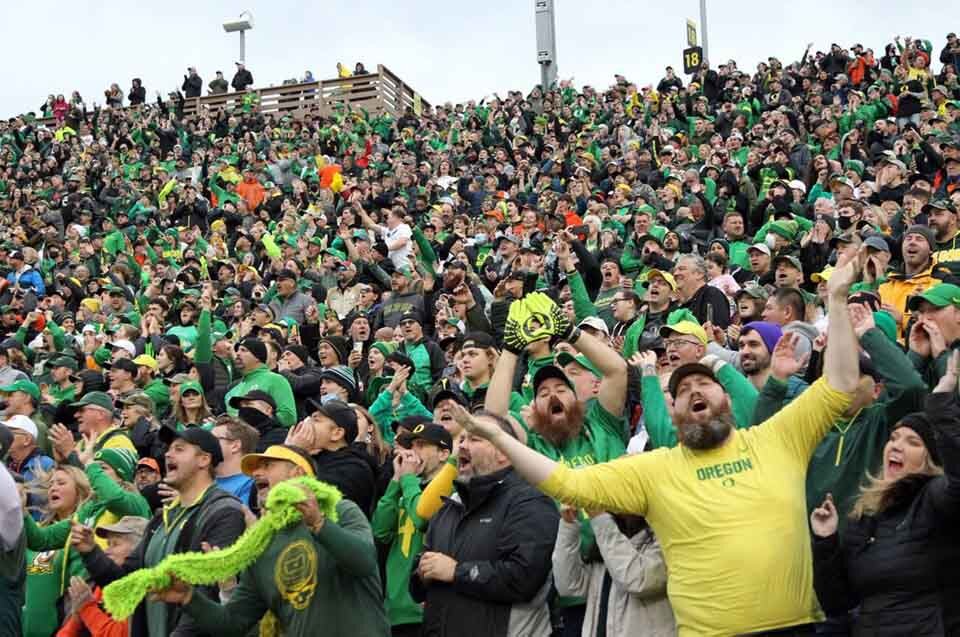 If the Ducks want to have a shot at the playoffs, they have a hill to climb. They'll need to win one of the two road games against Washington and Utah and hold serve at home. They'll also need to win the Pac-12 championship, which is a battle all on its own. All in all, they can't have more than one loss, or they can kiss that title goodbye. It's not going to be a cakewalk, as the away games are fairly difficult matchups.
With one of their first games being an at Texas Tech matchup, hopes are definitely limited, and Arizona State is definitely going to be a fight all on its own. The two road games with Washington and Utah are also going to be Hell, so no one can say they've made it easy for the Ducks.
The biggest advantage for them (besides the players) is that they're not opening with Georgia again. If you can remember, that didn't end well. Again, they're biggest initial worry will be at Texas Tech, who will be their second game and their first away challenge. As long as they can get over that hill, or at least win the other three away games if they fumble with Texas Tech, everything else should be a breeze.
With how they fared last time, Oregon football has a rather decent chance this time around, though they have to contend with the likes of current fan favorite, USC. They have a good team, though, and good coaches, though there still is much that remains to be seen when it comes to the offensive coordinator. There's a good amount of strength in this roster, so I expect them to go pretty far during this season. If they grab anything less than a conference title, I'd not only say that it's a disappointment, but a waste of good players. They have the potential, that's for sure, and I'm excited to see how things will play out for such a promising group of players.