Ashland is Among One of the Coziest Small Towns in Oregon, According to WorldAtlas
Are you looking for somewhere nice to visit? Or perhaps you're already there, and you'd just like to know how your home stacks up to others. We always like to see our homes get some (positive) recognition once and awhile from one of the major outlets, after all. It allows other people to know the comforts of your home and all the little intricacies that we have grown to love.
Ashland is back once again under another list, this time with WorldAtlas, a site dedicated to shining a light on some of the best places the world has to offer, and this includes our beloved Beaver State. How can they not? Located in the Pacific Northwest, it's a beautiful state that is rich in culture and scenery. From its flowing rivers to its canyonlands to its beautiful beachside, Oregon is a state like no other, and that includes its towns and people.
Today we're discussing some of the coziest small towns within Oregon, and that's right, Ashland is one of them. Described by the atlas as "gems to experience firsthand", each place listed is fairly unique, with their own little qualities that really endear them to the denizens.
Curious to know how Ashland stacks up compared to other Oregon small towns? I've got you covered. I'll give you the rundown on the coziest homes in the Beaver State, as well as what makes Ashland so endearing to its people.
Ashland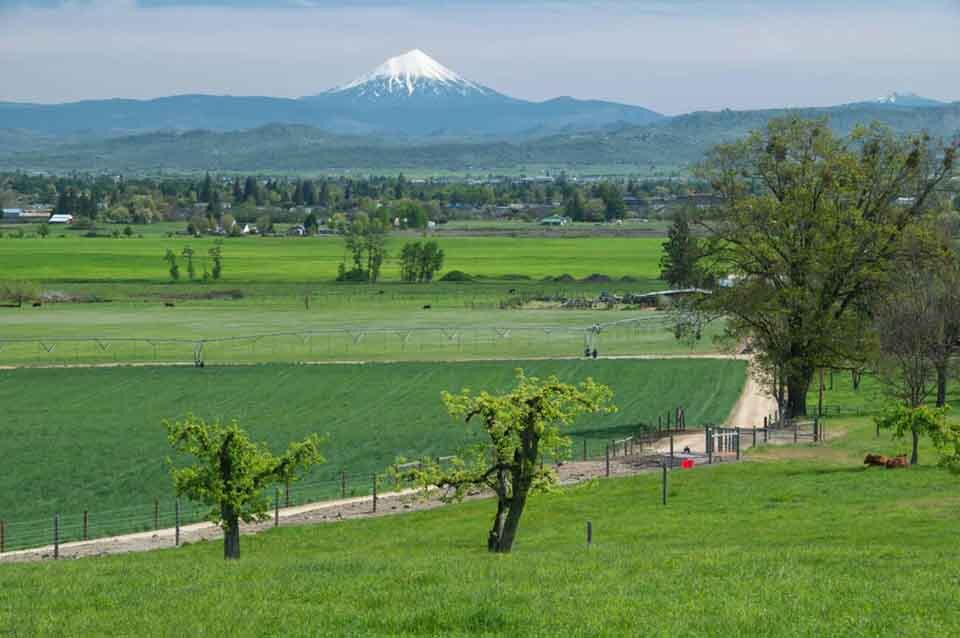 WorldAtlas had saved the best for last, but today we're zoning in on our home, of course. So, what caused Ashland to catch the eye of the atlas? Well, for one, WorldAtlas praises the abundance of outdoor and cultural activities to participate in, as well as the comfy setting that surrounds it. They point out some of the gems of the small community that tourists will love, including the Ashland Artworks Gallery and the Schneider Museum of Art.
Of course, they also point out some of our town's more notable events, such as the Oregon Shakespeare Festival, which always draws in crowds.
They also toss a bone to lovers of the outdoors. After all, Mount Ashland is a popular place for some alpine sports, and with Lithia park being so beautiful during the summer, there's plenty of space for hiking, picnics, biking, and other such activities, check out our article on things to do in Ashland.
The journal really does well to capture the beauty that Ashland (and Oregon as a whole) has to offer, and for that we're greatly appreciative of it. Of course, there's still so much more to Ashland that they haven't covered, from the mom and pop shops, to the safety of the community, to the people themselves. We can't expect them to get everything down; as they said, Ashland is one of those gems you have to experience firsthand.
Other Small Towns
Have you been looking for somewhere nearby to visit? Perhaps you're looking to get out of town for a few days and see something new? Well, Ashland wasn't the only one on the list. Just like our home, all of Oregon is beautiful, and because of that, there are other small towns that are worthy of the spotlight.
Here are the other towns listed on WorldAtlas that are equally worth a tour if you ever find yourself wanting to get out and look around without straying too far from home.
Troutdale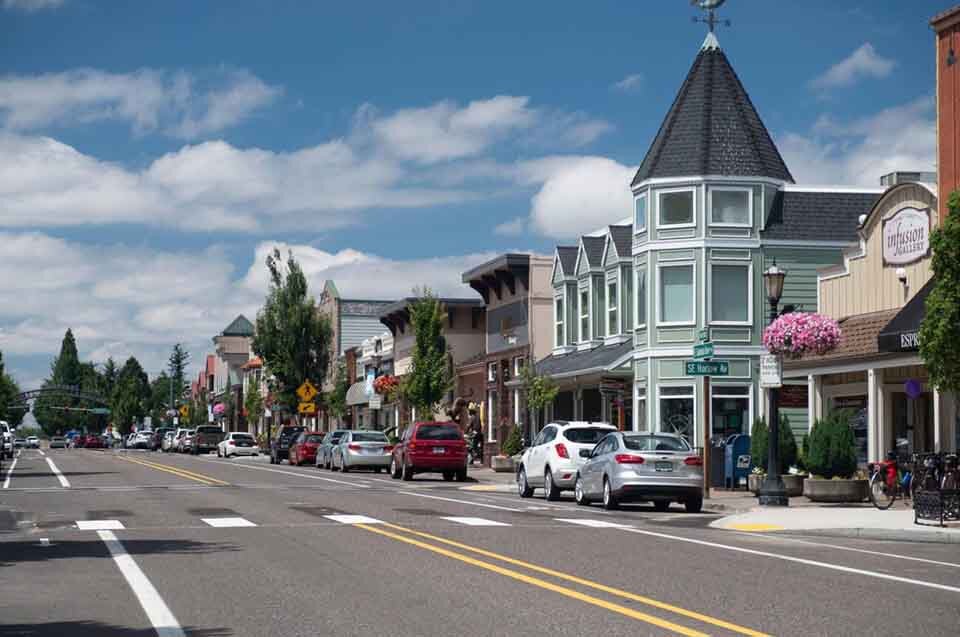 This home to 16,000 is praised for its "old-fashioned ambiance", including their antique shops, local galleries, and their wonderful mom and pop shops. They have beautiful gardens, wondrous scenery, and plenty of places to view them from. It's the perfect place to go sight-seeing.
The Dalles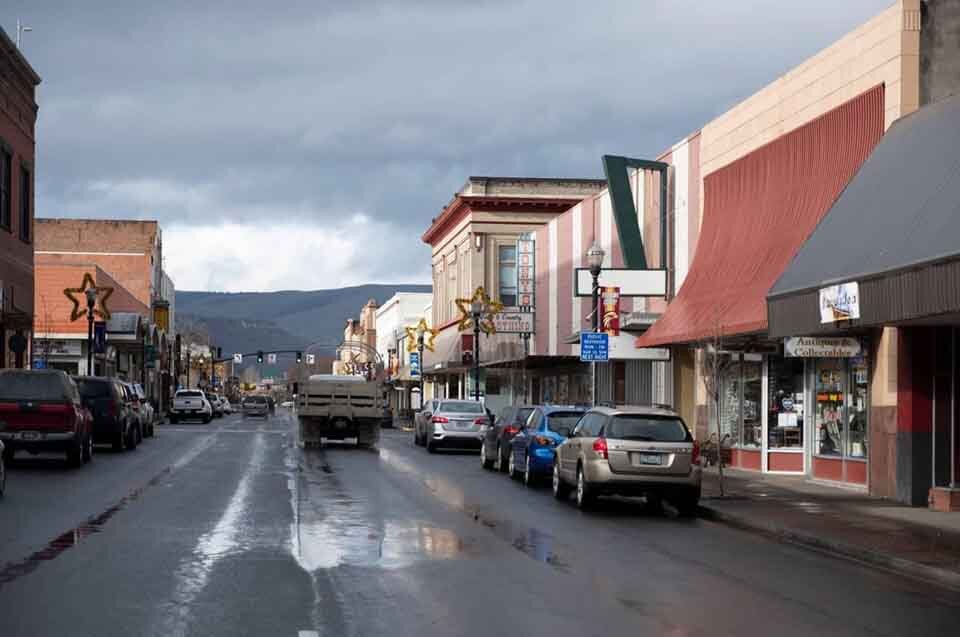 This place is definitely recommended for families who want to have a nice time visiting a quaint little town for their historical sites and cultural events. If you're the type who is always up for a little learning, the town is rich with history and education. You will feel like you're stepping out of a time machine.
Astoria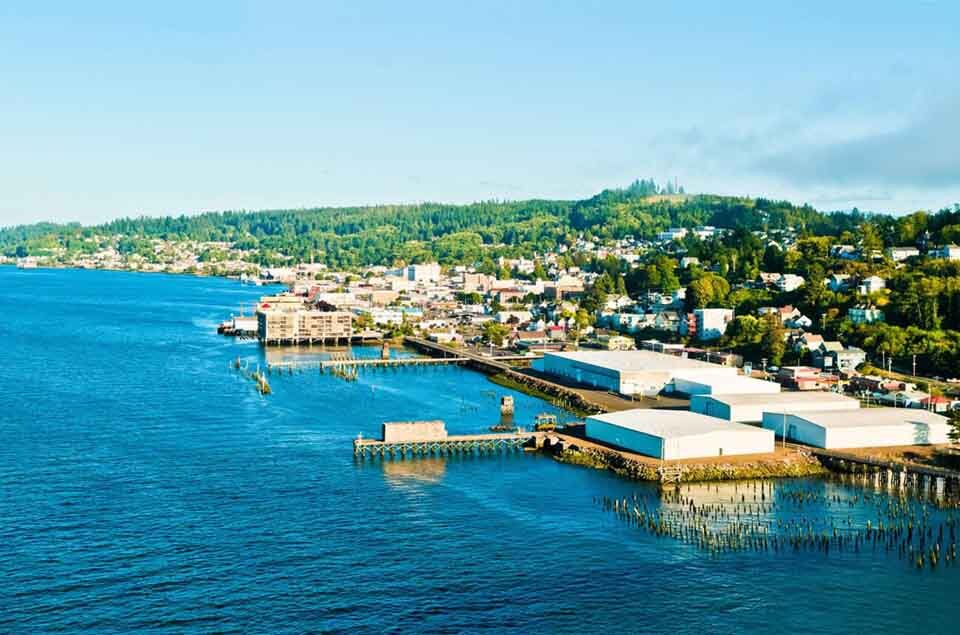 Still standing as Oregon's oldest non-indigenous settlement, it's one of the most beautiful coastal towns you'll ever see. There are plenty of water-based activities to do, and if you're ever in the mood for some history, the town is rich with it. It's simple, it's quaint, and it's a lovely little place to stop by if you're passing through on the road.
Hood River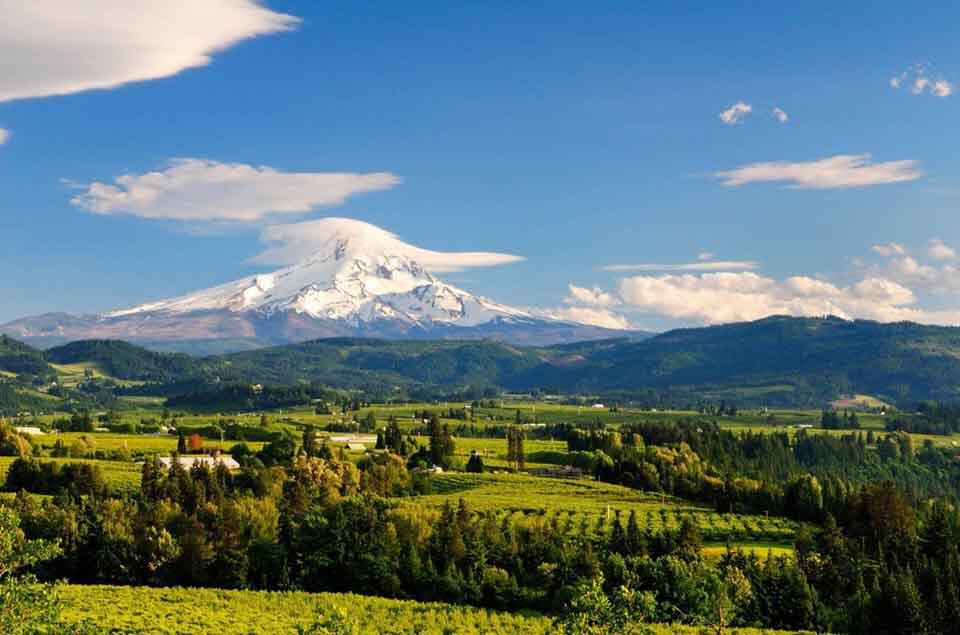 If you're truly looking for a fun time outdoors, you're going to want to visit Hood River, because it's perfect for them. It's just a town of 8,000, but it's guaranteed to be a lovely time for any and all visitors. Bike rides, swimming, sailing, hiking, rock climbing; there's never a shortage of things to do in Hood River. A few of the best venues for wine country weddings are located in Hood River.
Cascade Locks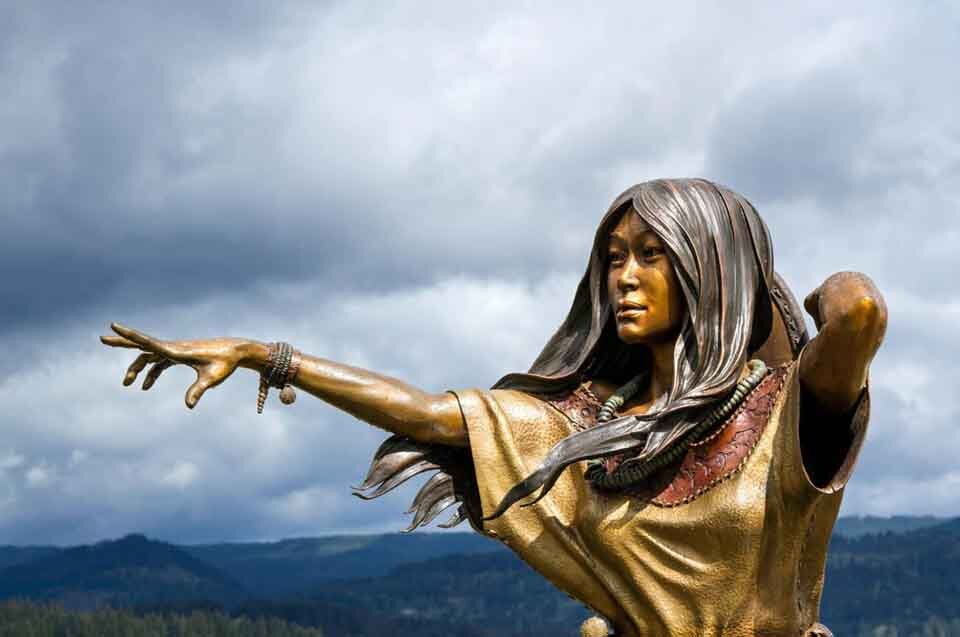 Even the name of this town is breathtaking. It's a scenic home of only 1,000 residents, but I assure you that once you step in, you won't want to leave. There are plenty of things to do for a relaxing time in the small town, so if you're looking for a place to unwind and get away, Cascade Locks is where you need to go.
Cannon Beach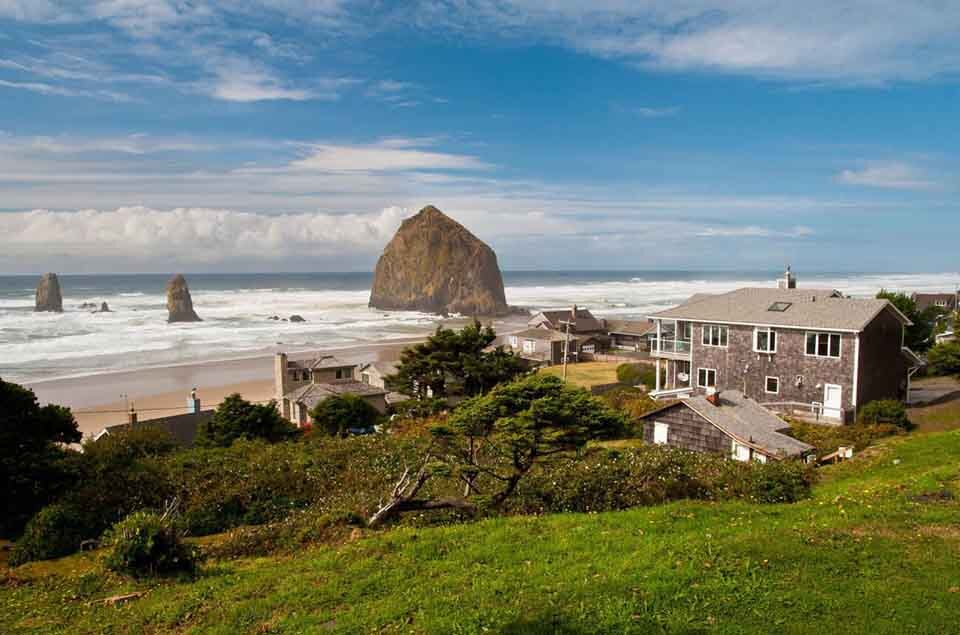 If you're looking for a humble little place to stay for the day, Cannon Beach is your destination. It's a small home to 1,700 residents, and there is no shortage of sights to take in when it comes to the beach-front area. It's quiet, it's relaxing, it has plenty of fun activities for families to enjoy, and all in all, it's the definition of a town that you need to see to believe.
Florence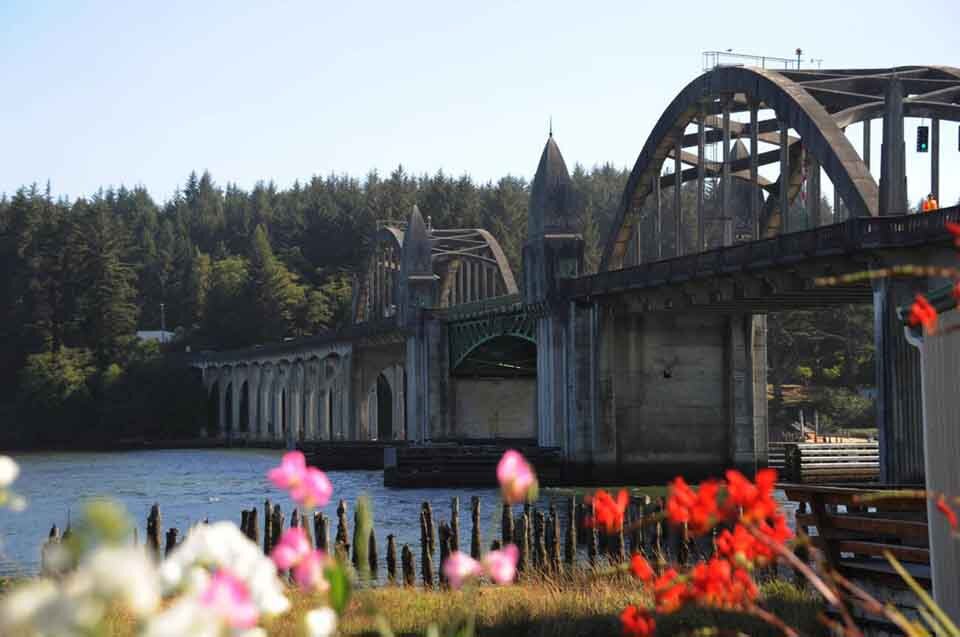 This is another coastal city, and yes, it's just as beautiful as the others. It's perfect for sightseeing, as some of its landmarks are on the National Register of Historic Places. It's a historically rich area with plenty of things to see, do, and events to partake in, such as the Rhododendron Flower Festival. It's also got beautiful dunes and even sea lion caves.
Bandon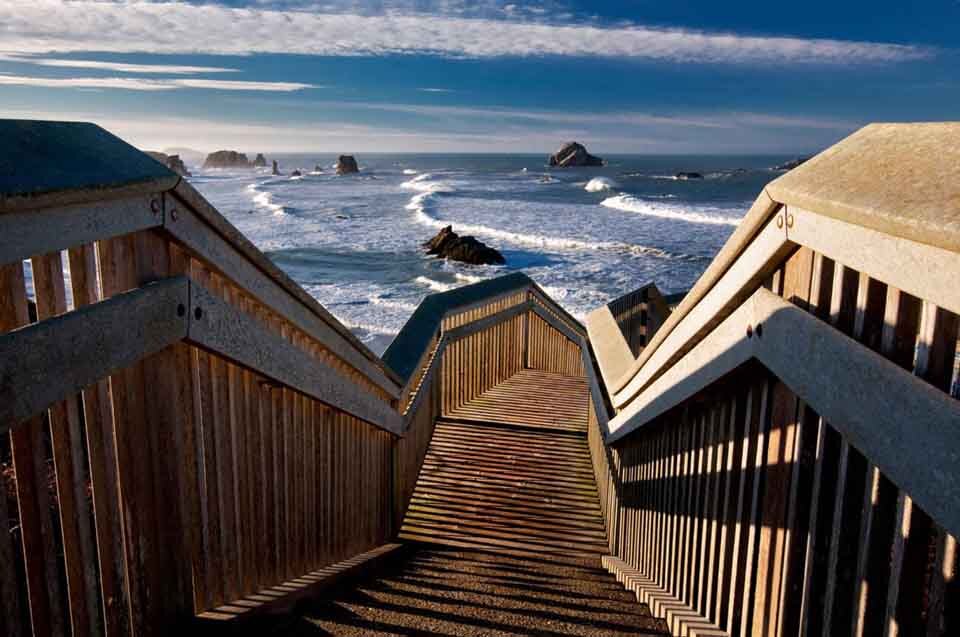 This small town is great for those who are looking for a nice little vacation. It's got cool temperatures year round and a little golf resort that always attracts those who want to relax with a good game. It's also got a ton of old-fashioned restaurants, little shops to peruse through, and if you're a cranberry fan, you're not going to want to miss September's Cranberry Festival.
Cottage Grove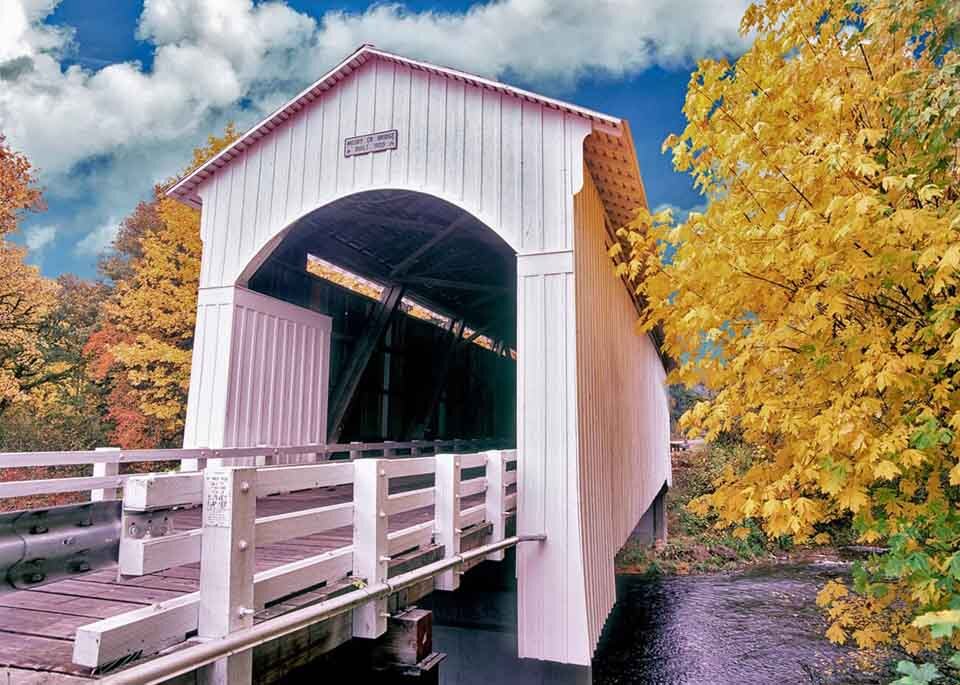 Known as the "Covered Bridge Capital of Oregon", the small town of Cottage Grove is rich with sights and historical significance. It's truly a beautiful place with plenty of relaxing activities, such as hiking, fishing, biking, or bird-watching. It's quiet, quaint, and most of all, it's cozy.
Final Thoughts
It's in my personal opinion that WorldAtlas has done a perfect job in describing the coziness of Oregon's small towns.
While many people within Ashland are happy with what they have, it's always nice that there are others who can now appreciate it and perhaps even give our small home a visit. We may even have some that feel that Ashland is the perfect place to call home, as many of us already do.