So you're in Ashland and you're looking for something to do. Well, you've come to the right place! We'll give you a rundown on all there is to do and see within Ashland Oregon.
Catch the Oregon Shakespeare Festival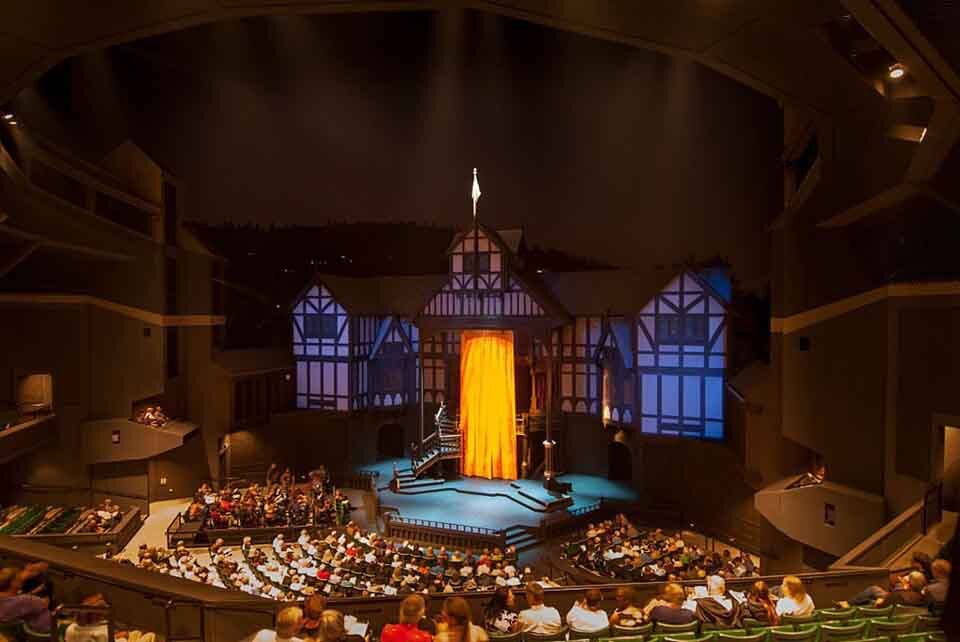 The Oregon Shakespeare Festival is undoubtedly Ashland's biggest festival that comes year round. It specializes in live performances of classics, all with a bit of a creative twist from the directors. OSF is held every fall, so if you're in the area come that time, think about stopping by!
Have an Adventure On Rogue River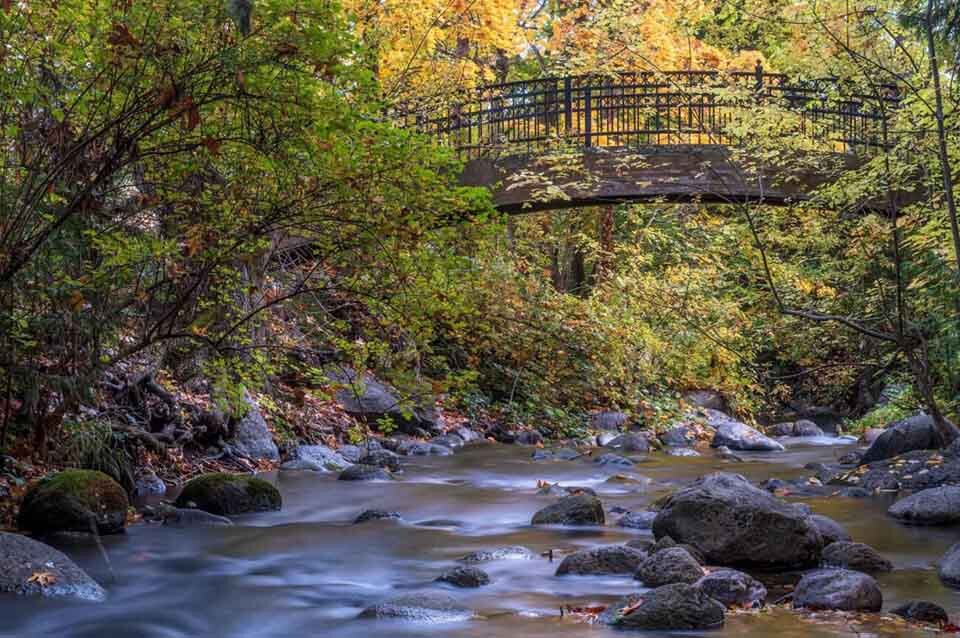 The Rogue River is well known for being a hotspot for many water sports, like canoeing, kayaking, fishing, boating, and countless other activities. There's also nothing wrong with hiking alongside the river, enjoying the cool breeze on your face, and soaking your feet in the water. If you want to have some fun, but don't have the equipment for the water, you'll easily find quite a few businesses you can rent from or get a few directions for those unfamiliar with the area.
Learn At The Schneider Museum of Art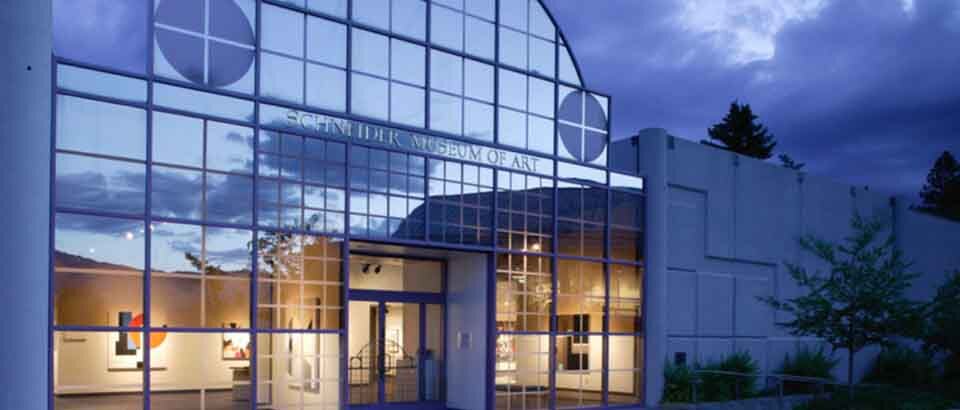 Like all museums, this institution is dedicated to cataloging and preserving art, as well as allowing the public to admire what human hands are truly capable of. There you'll find a rotating exhibition and some permanent pieces that call their respective walls home, many dating back a hundred years or so by well-known artists. They also hold tours on Tuesdays.
See Lithia Park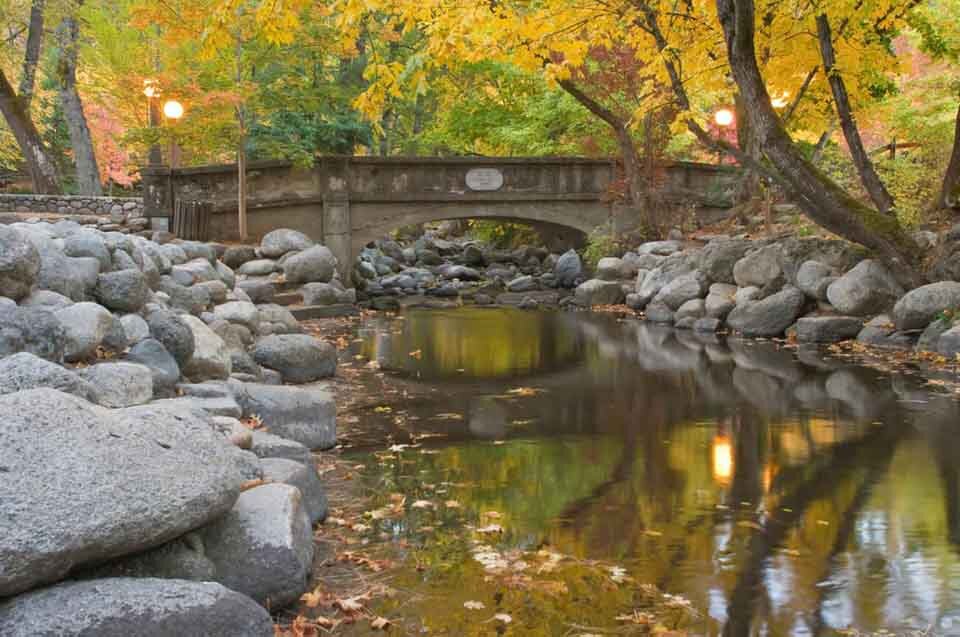 Lithia Park has more than enough to offer for nature lovers, given it's a good 100 acres in size. Here you'll find ponds, courts for your favorite sports, a Japanese and rose garden, and plenty of places to hold a picnic with your family and friends.
Hike Lithia Park's Hillside Trail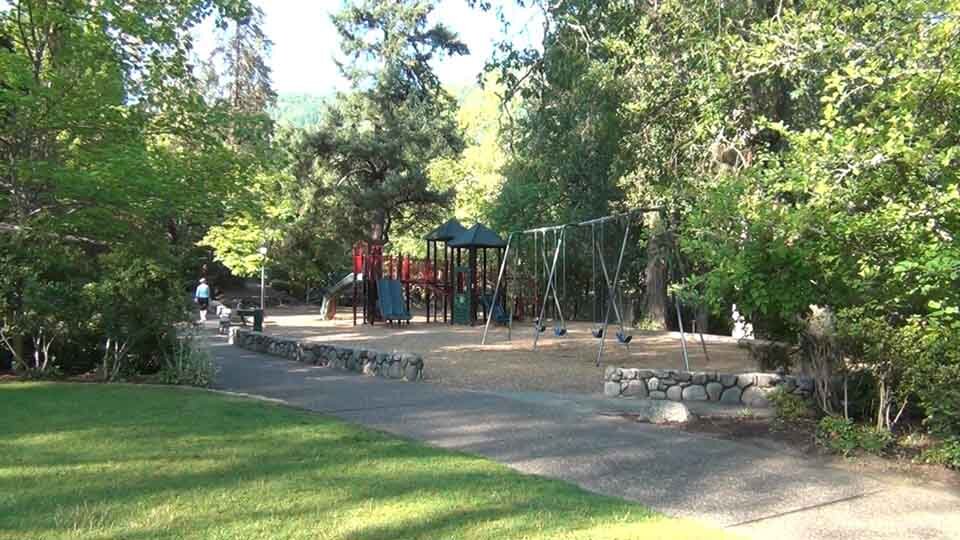 Do you like hiking? Biking? Sightseeing? Surveying and occasionally mushroom hunting? You're going to want to take a stroll through Lithia Park's Hillside Trail. I already let you in on how Lithia Park itself is 100 acres, but the Hillside Trail itself is 5 miles long. If you want to get yours steps in, there's quite a lot in store for you if you're willing to venture far in, such as a swimming hole, deer, turkeys, beautiful plants, and of course, exercise.
Ski Down Mount Ashland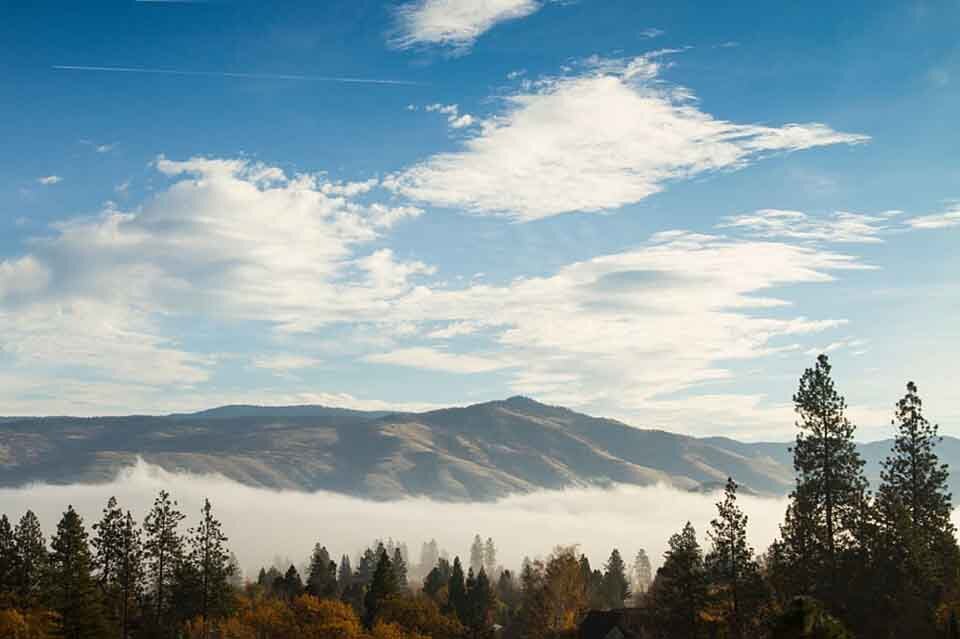 Mt. Ashland, located just about 20 miles from Ashland City, is home to tons of recreational activities. The most popular, of course, is skiing, sledding, and snowboarding when winter comes around. When it isn't winter, you're still free to venture up to do some mountain biking, hiking, stargazing, and as of late, have a wedding.
Stop By Oregon Center for the Arts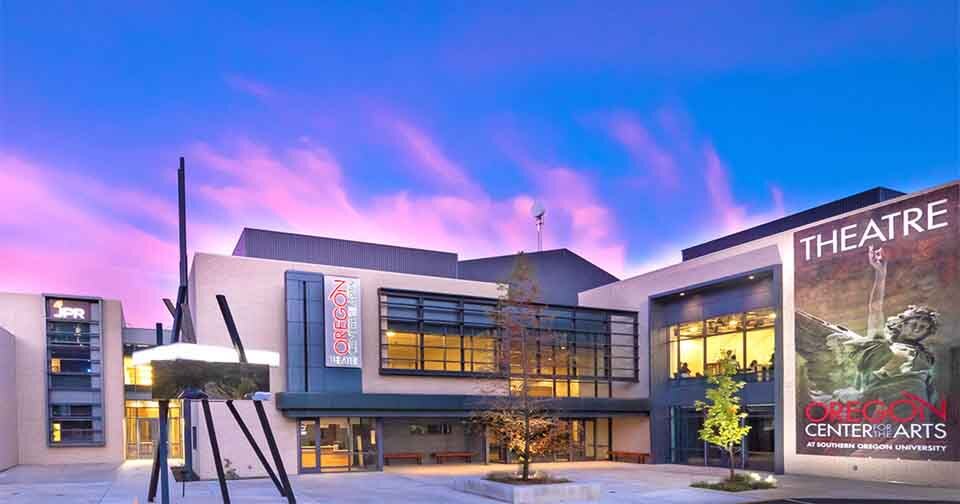 The Oregon Center for the Arts isn't that hard to find. It's actually a part of South Oregon University. Year round the center hosts a variety of live events and performances for people to stop by and see if they're interested. This includes, but isn't limited to, plays, film screenings, and concerts. If you're in town, make sure to check out their website and see if you can catch a show.
Visit a Vineyard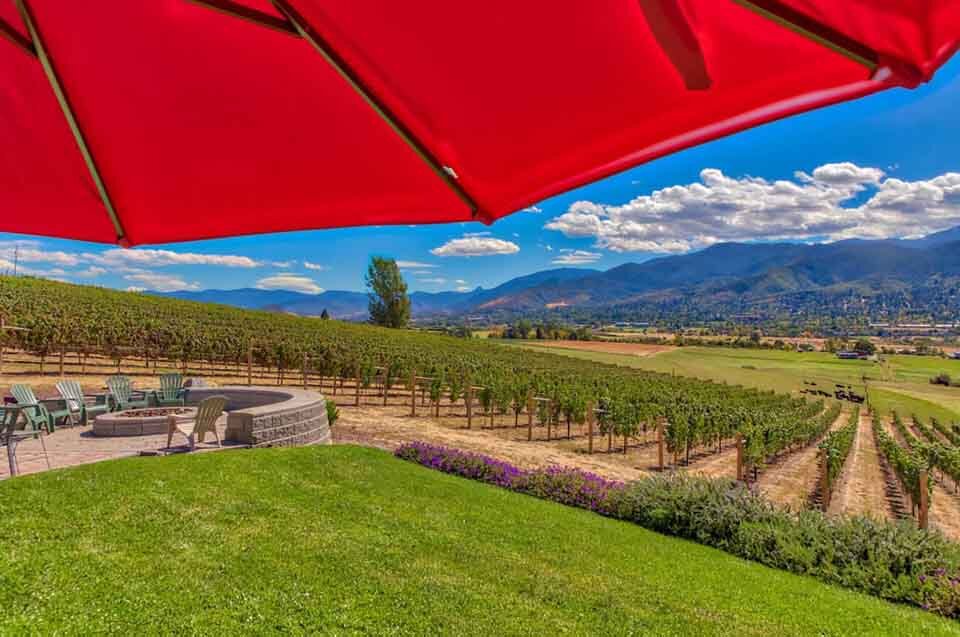 Let's talk about wine, because Oregon has a ton. Oregon is known for alcohol in general, having over 300 craft breweries in the state and many, many vineyards to produce fine wine. Ashland is home to quite a few vineyards, including Long Walk Vineyard, Valley View Orchard, Irvine & Roberts Vineyards, and Dana Campbell Vineyards. Each one allows you to visit, eat, try out some of their fine wine, and occasionally go to events that they may be hosting. They're a hotspot for wine enthusiasts, so if you're aching for a glass, why not stop by?
Browse The Gathering Glass Studio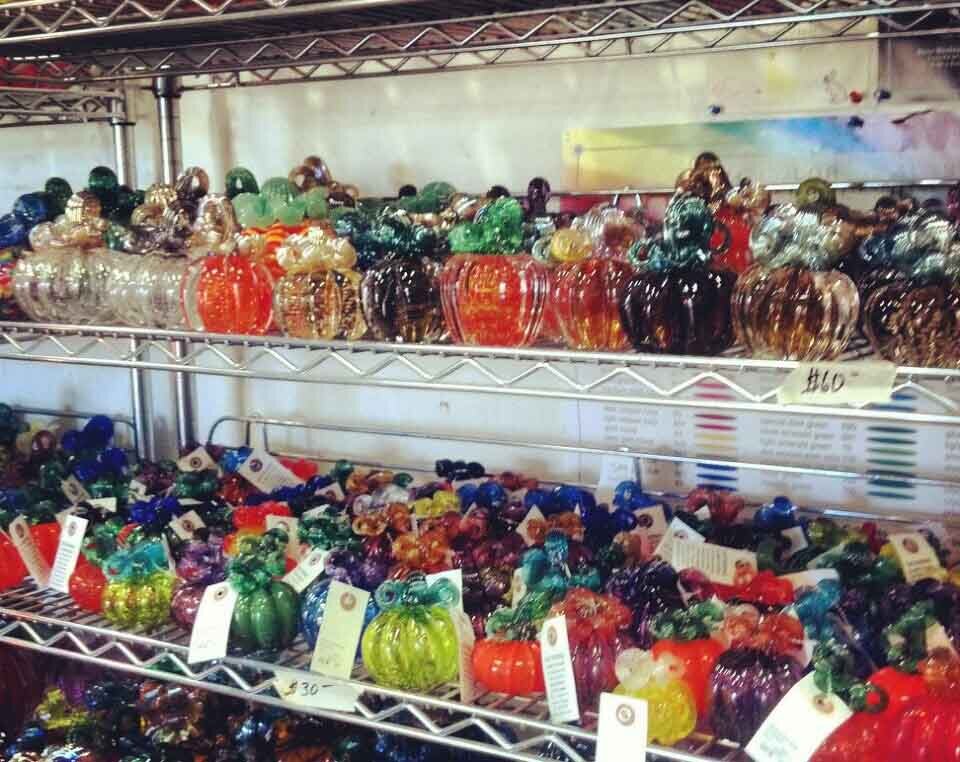 Glassblowing is a skill that's both difficult to learn and even harder to master. That's why the art is so revered. Well the Gathering Glass Studio has tons of glass art on display, allowing you to be educated on the skill. If you're interested in the art, or more importantly, the final product, the studio does do personalized pieces. If you want one, check in with the studio to see if they're open for any commissions.
See North Mountain Park Nature Center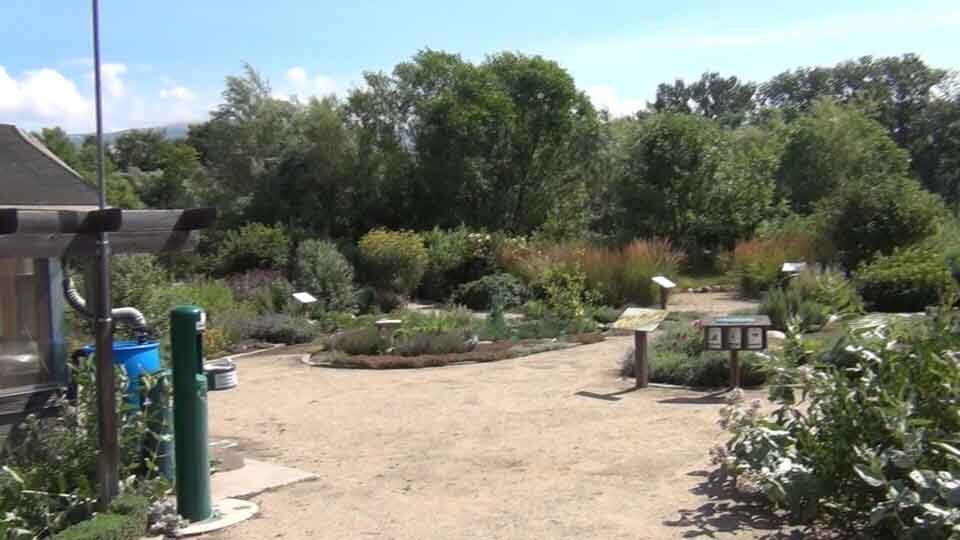 If you're looking for more beautiful scenery to stop and admire, I can't recommend North Mountain Park Nature Center enough. From there, you can really bask in all of the beauty Oregon has to offer. Not to mention, they have space for recreational activities, such as basketball, picnics, swimming, hiking, and sightseeing. The center is only open on weekdays, however, and from 8:30 am to 4:30 pm. If you're looking for a relaxing time with friends or family, this is the place to go.
Camp, Boat, or Fish At Emigrant Lake County Park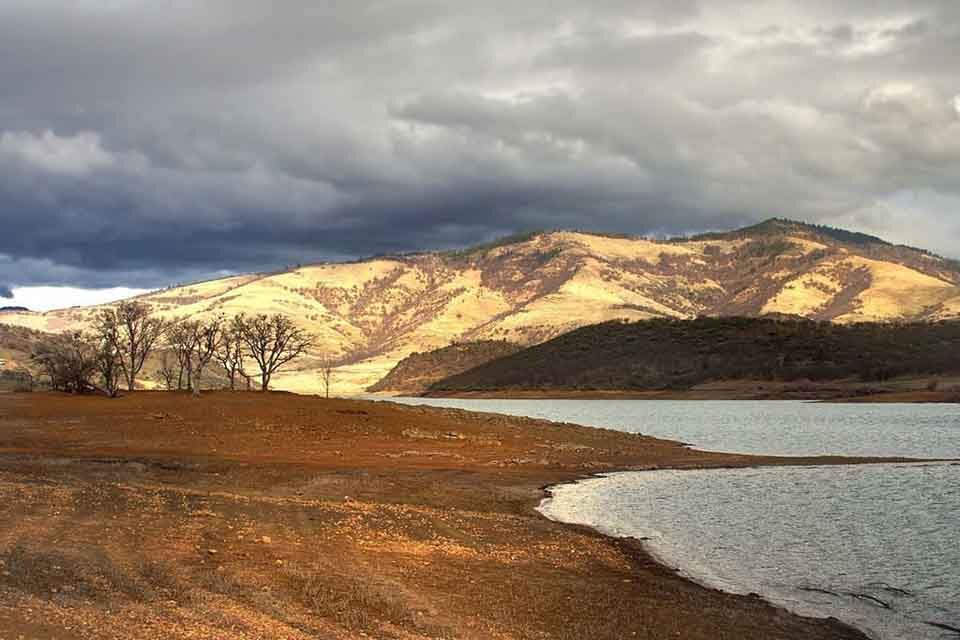 Oregon is known for its outdoor beauty and litany of fun activities people partake in at many of their famous landmarks. Emigrant Lake County Park is your place to go fishing, camping, rock climbing, swimming, boating, and whatever else your heart wants. It even boasts a 300 foot water slide, a playground, a site for campers, and a snack bar.
Visit The ScienceWorks Hands-On Museum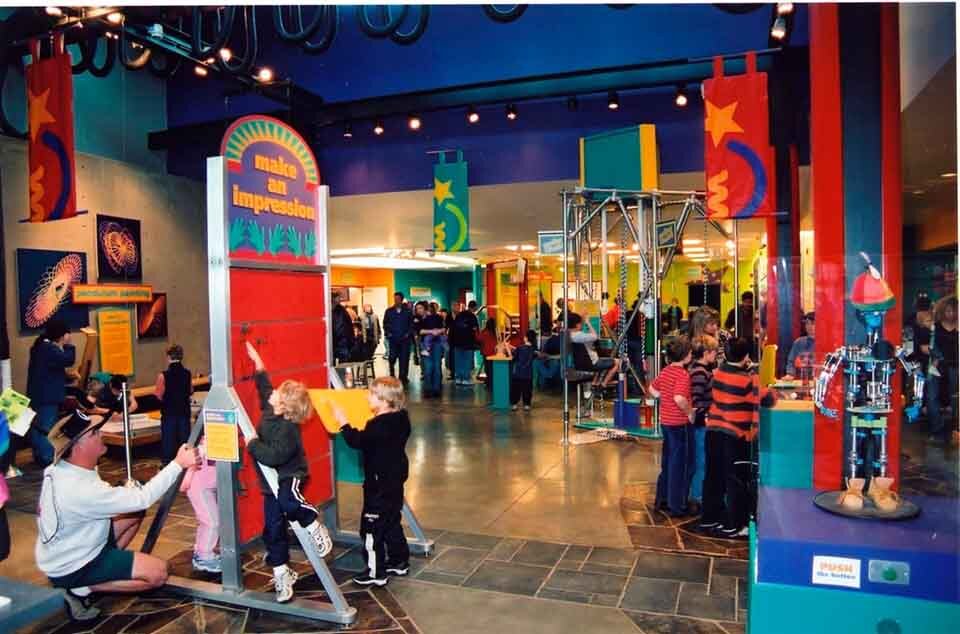 If you're looking for something that's run, but more on the family friendly side, I implore you to check out the ScienceWorks Hands-On Museum. It's host to tons of activities to help visitors learn through visual and physical methods. There are many educational programs you can sign up for, and it's fun for all ages.
Take A Trip To Crater Lake National Park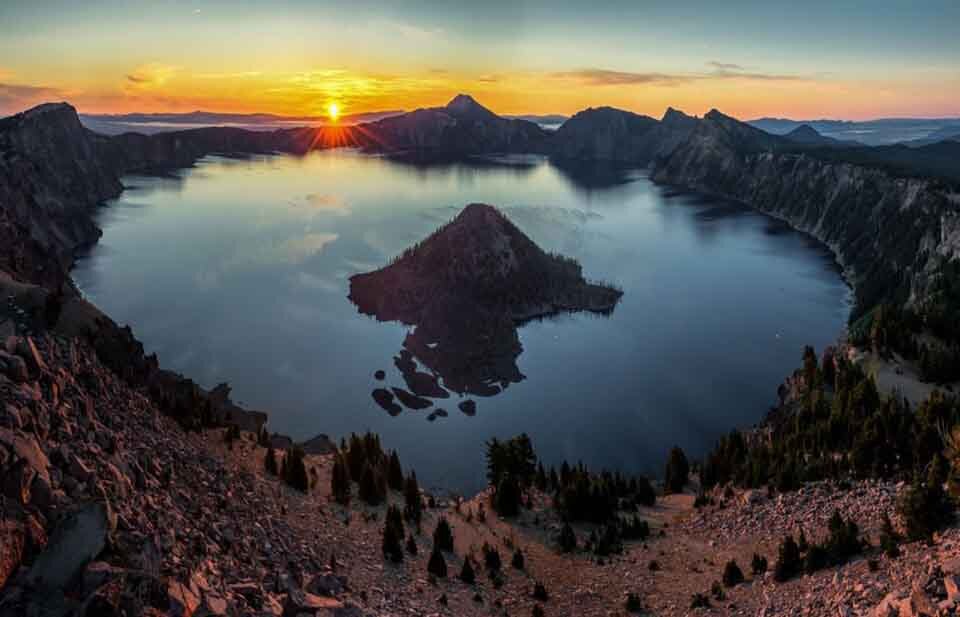 If you're okay with a drive, I'd take a look at Crater Lake National Park, which is roughly 1.5 hours away. It's one of Oregon's most recognizable landmarks and is host to many recreational activities to help kill time and boredom. It's also got a fairly interesting backstory, having been formed from a volcano and filled in purely with rain water, which is why you won't see any fish.
Attend Ashland Culinary Festival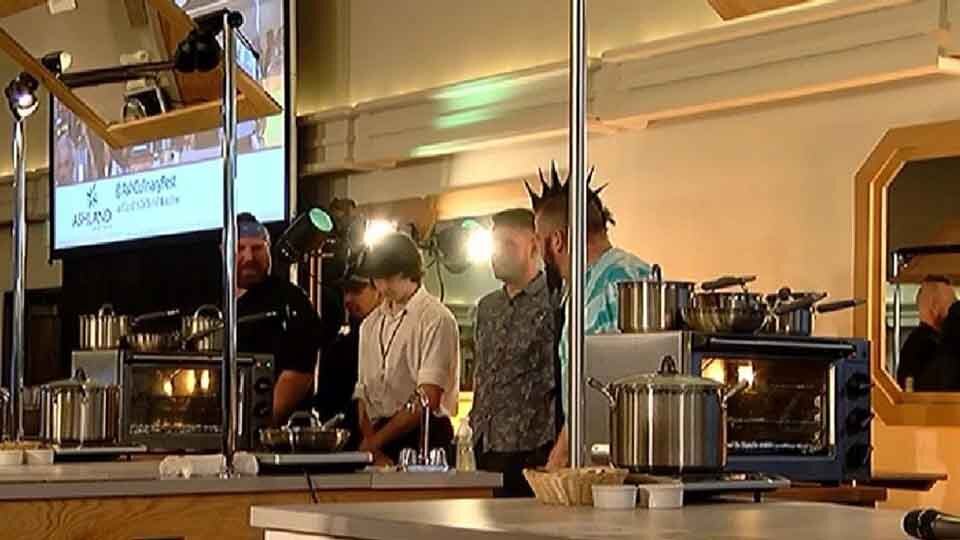 This takes place only four days during November, but it's definitely worth it if you happen to catch it. It's a celebration of chefs of every shade in Oregon, and hosts cooking competitions, mixology contests, wine tours, and so much more.
Watch Movies Non-Stop During Film Festivals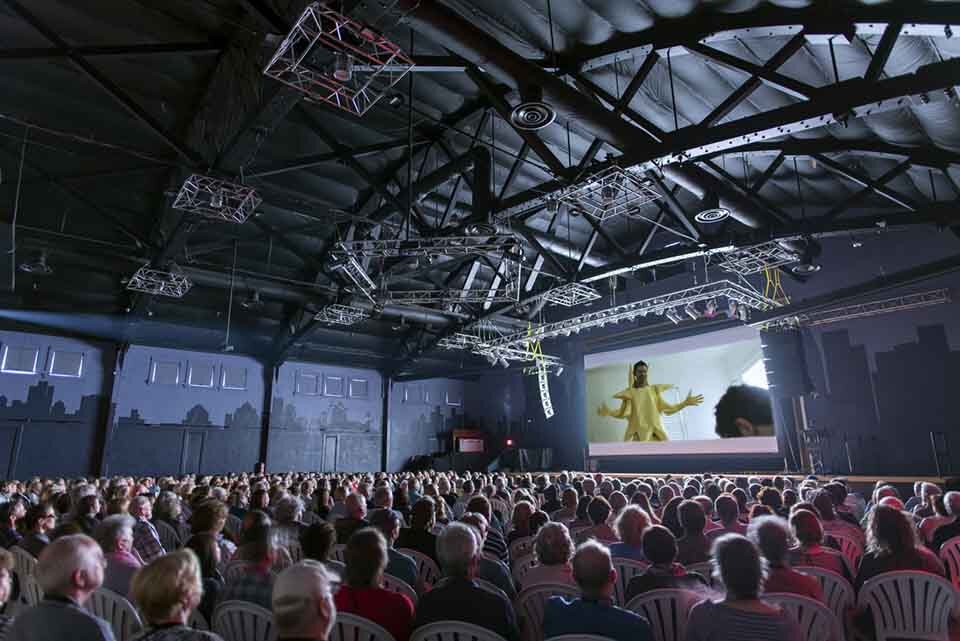 Film festivals are pretty popular in Ashland, so you might just pop into Ashland while one is being held. If you do, why not stop by and binge a couple movies? Or a dozen? Either way, you're not going to be short of entertainment there.
Have Some Food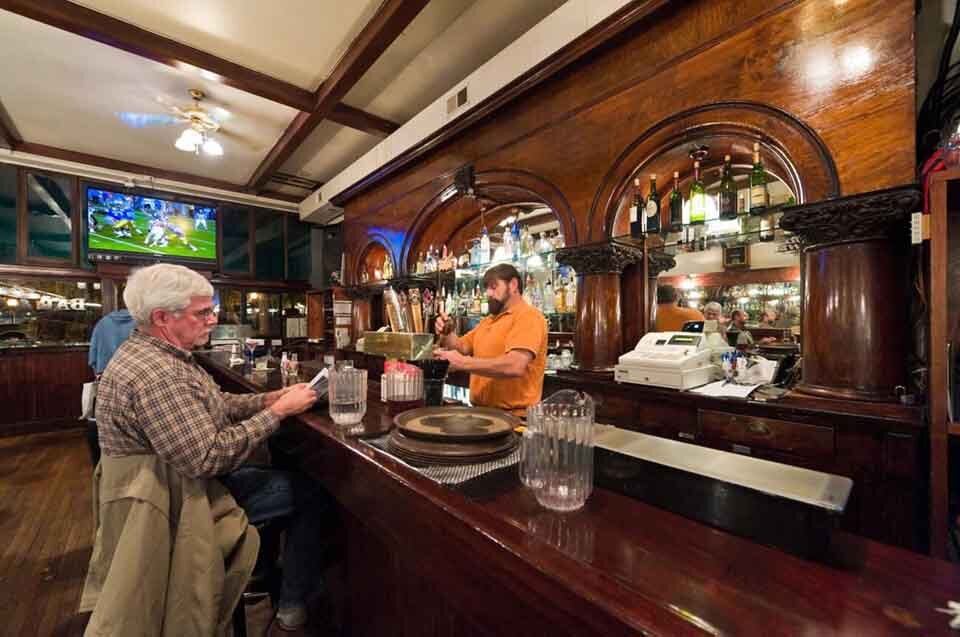 And I'm not talking about any big name brands you see in every city. I'm talking about restaurants born and raised in Ashland. You're going to find a plethora of different tastes, so you might as well try some while you're here. Sit down, have a glass of wine from one of the vineyards, and take a bite of whatever catches your eye.
Catch an Act at Oregon Cabaret Theatre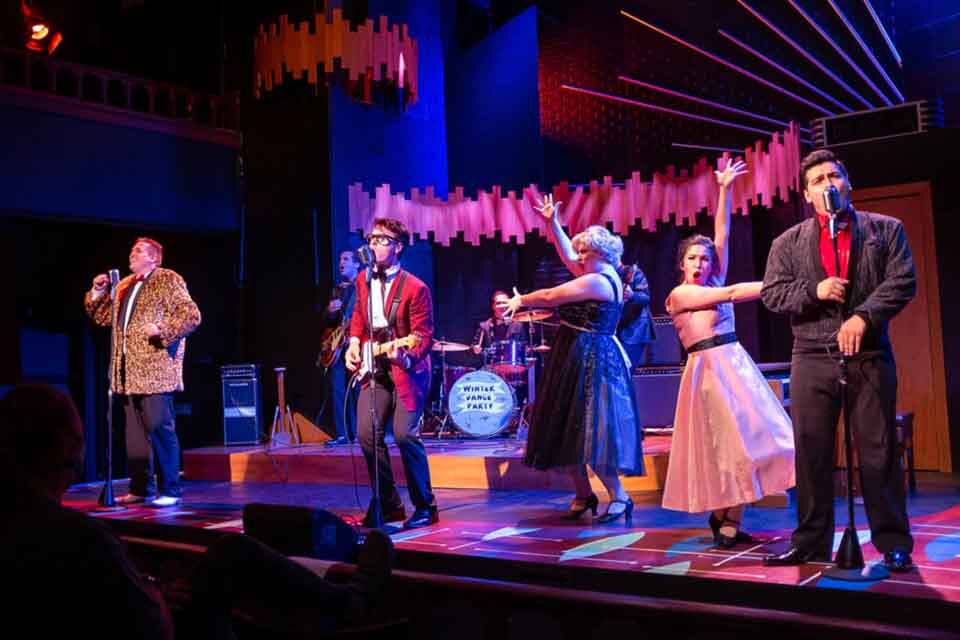 If you're looking for both a good dinner and a nice show, you're going to want to go down to Oregon Cabaret Theatre. Comedy, murder mysteries, musical shows; all of these and more are always playing at the theater. The food is very unique, as they're tailored to each show, allowing a different variety of gourmet foods no matter when you walk in.
Plan a Getaway at Lithia Springs Resort and Wine Garden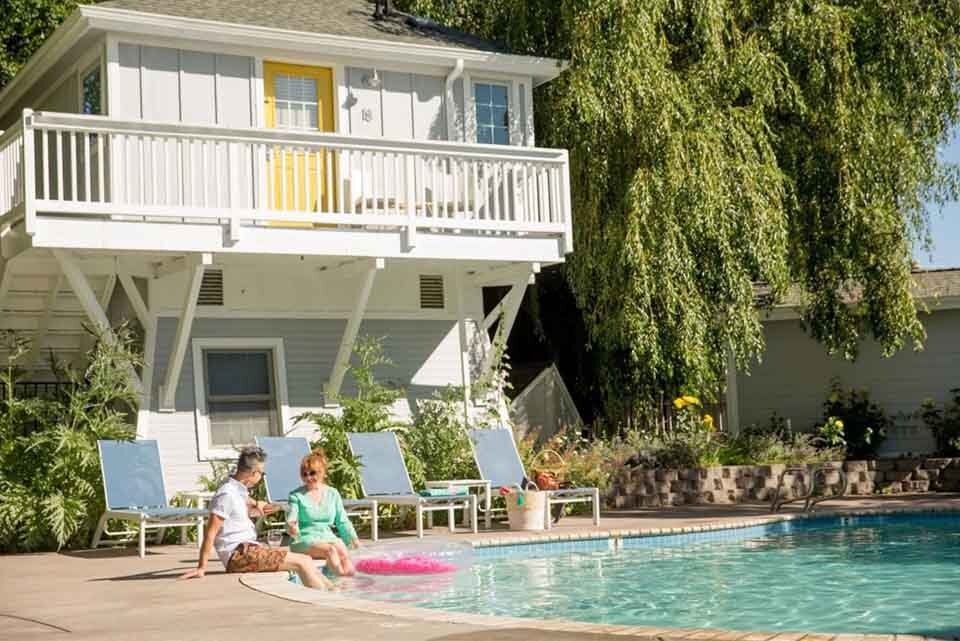 One of the key features of this resort are its healing springs, which are full of minerals to help rejuvenate the body. That isn't all, however. You're allowed access to a large amount of relaxing and healing services, such as a saline pool, a koi pond, fires in the lobby, and an aspen wood garden. It's a resort focused on healing and relaxation, so if you're in need of either of the two, you might want to think about booking a trip.
Get Flexible at Ashland Hot Yoga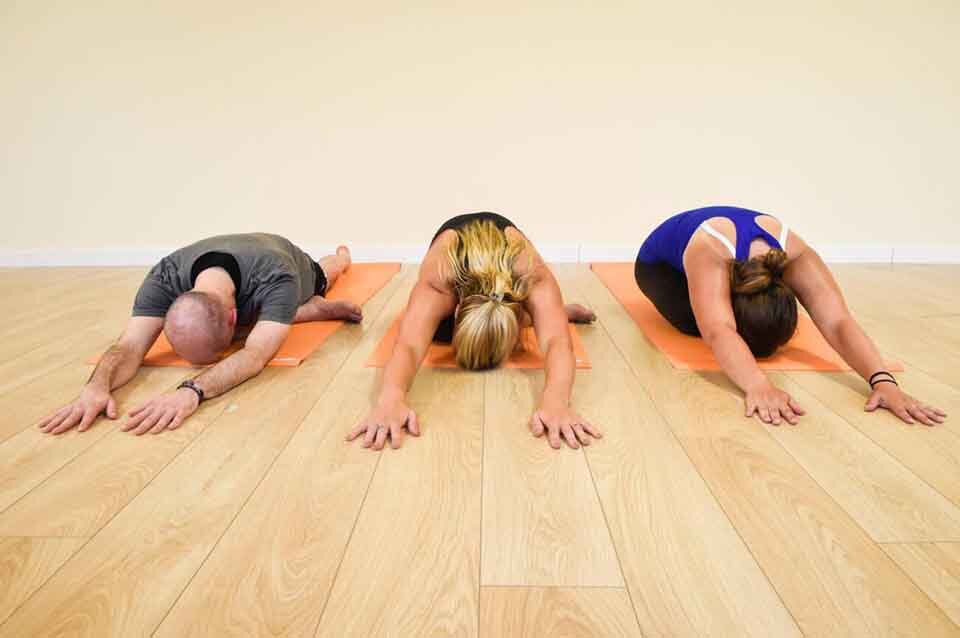 If you're the type who likes to get nice and stretched out every morning or evening, you might want to check out Ashland Hot Yoga. They offer up to 6 classes daily, with a wide array of different lessons you can choose from. There's tons you can do and practice there, but there is a big requirement: you have to bring your own mat, no exception. Other than that, you're free to pose yourself as you please!
Browse Goods at Lithia Artisans Market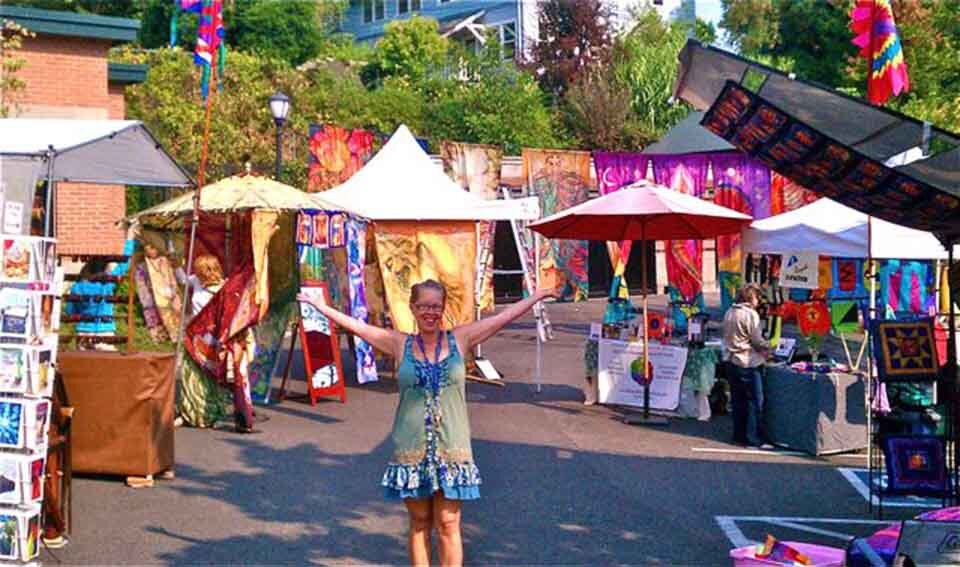 Are you looking for something to take home that's hand-crafted by independent artists who know their stuff? You might just want to stop by the Lithia Artisans Market, then, where there are over 35 stalls selling everything from pottery to jewelry to sketches to glasswork. You're destined to find something that catches your eye, so why not pick it up and bring it home? It's a weekend market, so it'll only be open from 10 am to 6 pm, and from 11 am to 5 pm on Sundays.