So, you're in Eugene, Oregon, and you're wondering what there is to do. Worry not, for there are a plethora of activities and things to see within Eugene that will take up your time and leave you wanting more of the Oregon experience.
Luckily for you, you're staying in one of the most beautiful states in the USA, and you'll find that the city of Eugene is more than happy to take you in and give you a fun time. Museums, parks, vast gardens, hiking trails, places to eat, and places to drink; this city is never short of activities to entertain and sights to marvel at. If you're ready to make some memories during your travels, here are just a few things you can do during your stay in Eugene, Oregon.
Catch a Game at Autzen Stadium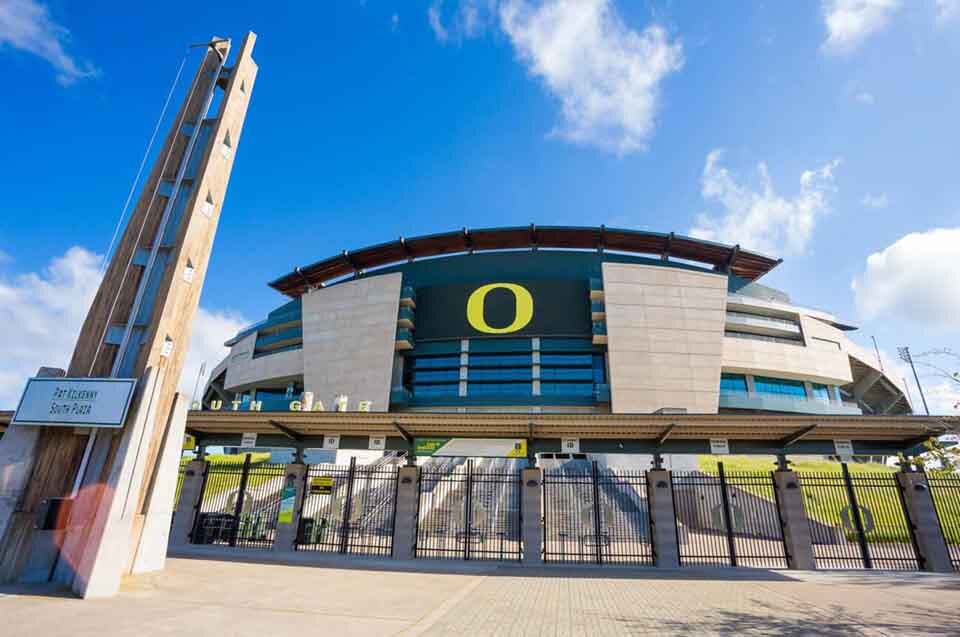 Chances are that if you're in Eugene, you might just be a Ducks fan! Eugene is not only home to many spectacular sights, but it's also home to the University of Oregon and their crown jewel: the Ducks football team. Autzen stadium has a capacity of 54,000, which is usually tightly-packed and rowdy come the football season. If you're within Eugene during this special time, consider grabbing a ticket, taking a step inside, and enjoying the show!
Be Educated at Lane County Historical Museum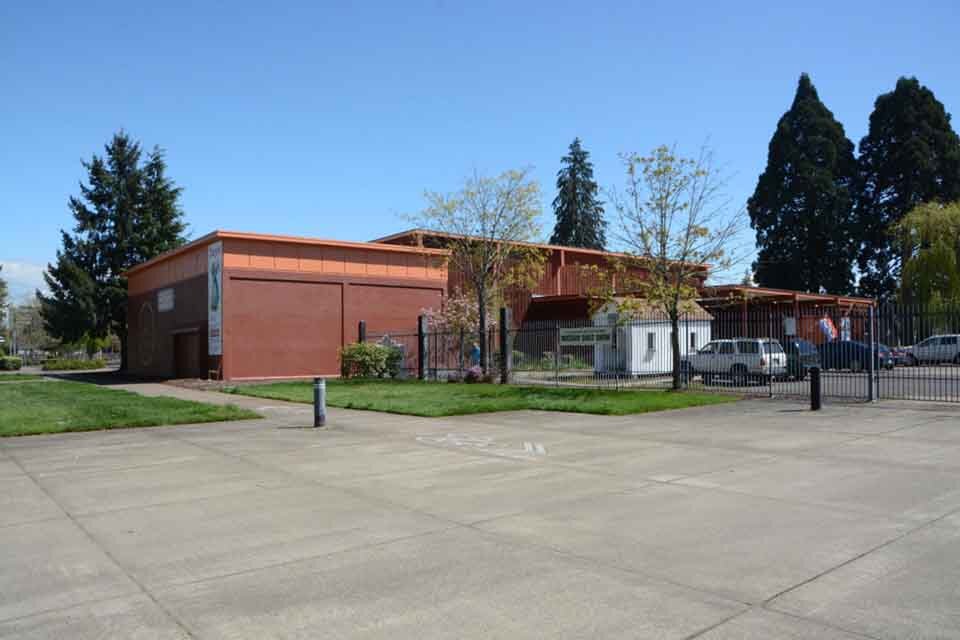 Do you ever want to just learn something? For free? For all you history buffs out there, I implore that you take a look at the Lane County Historical Museum. Its specialty lies in local history and covers a wide variety of topics such as courthouses, vehicles, and the all too infamous Oregon Trail, this time free of dysentery.
One of the biggest pieces of educational history, though, is Eugene's history, and the unfortunate details of racial struggle that came before it.
If you're up to being educated in Eugene, I'd suggest stopping by to learn a bit more about the place where you'll be staying. The exhibits will rotate from time to time, so if you're staying long term, it's worth several trips.
Enjoy Hendrick's Park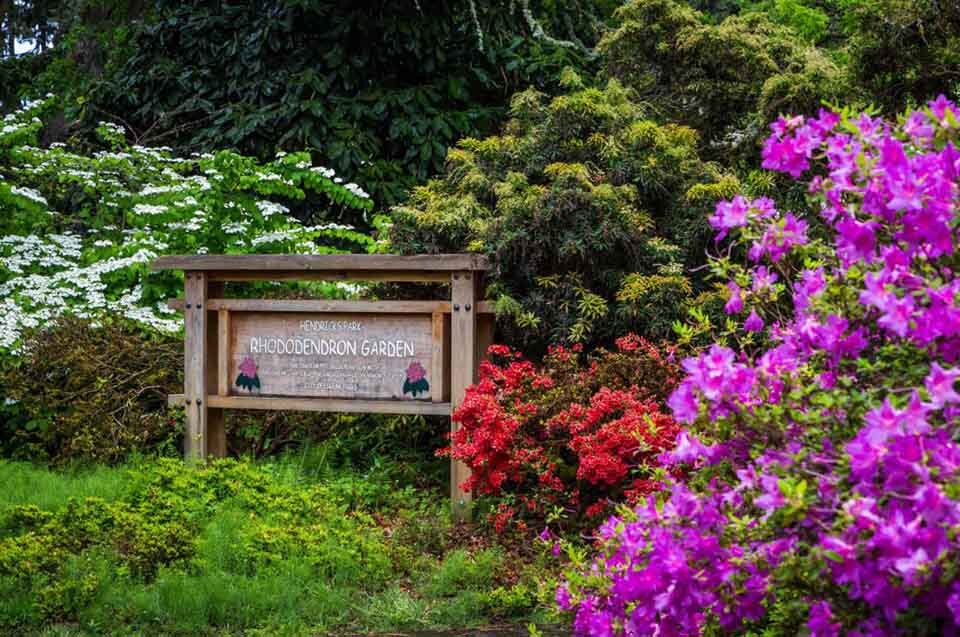 A jewel of the city, Hendrick's is the oldest park in Eugene and sits just adjacent to the University of Oregon. The park is home to a vast garden, native plants in bloom, and a forest that you can hike, jog, or bike through along a trail.
People spend their time there often, whether it's to watch birds, relax, paint scenery, or to have a picnic with friends and family. The park also tends to hold special events every week that are worth checking out, including lectures on different bird species and mushroom identification/hunting, the latter of which is very popular in Oregon.
Walk the Oregon Dunes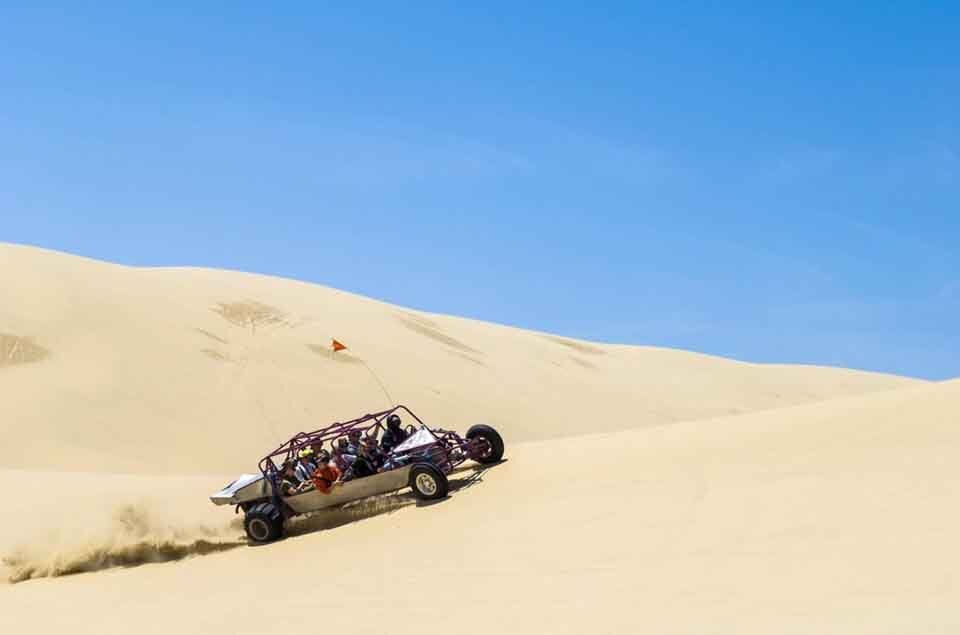 Along the Oregon Coast are the sandy dunes that you'll see people walk along from time to time. A mixture of sand and patches of grass that surprisingly go hand in hand in a beautiful mixture of colors. It's nice to stroll through the dunes and watch the waves crash onto the shore from afar. Unfortunately, Oregon can get quite cold no matter the season, so I'd say it's not the best idea to go swimming. The sights, however, are second to none in Oregon.
Gander at Salt Creek Falls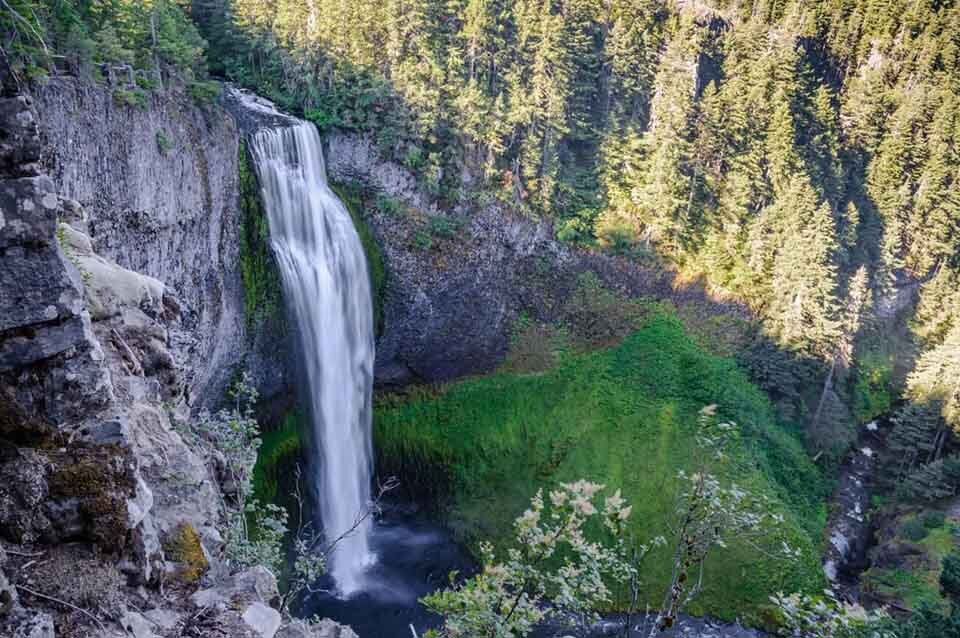 If you want to talk about a little slice of heaven, Salt Creek Falls is where you want to look. It's a cascading waterfall that flows into the Willamette National Forest, where there's an observation platform you can stand at and enjoy the light mist that breezes across your skin.
If you want to get even closer and hear the rumble of the waterfall yourself, you're going to want to hike to its base. There is an easily accessible trail that is available to the public, where you can sit and take in the waterfall, truly one of nature's wonders. Dipping under the arch of the waterfall will leave you feeling dippy fresh. Just make sure you wear a coat if you're getting that close, because you might get a little wet.
Pay a Visit to Mount Pisgah Arboretum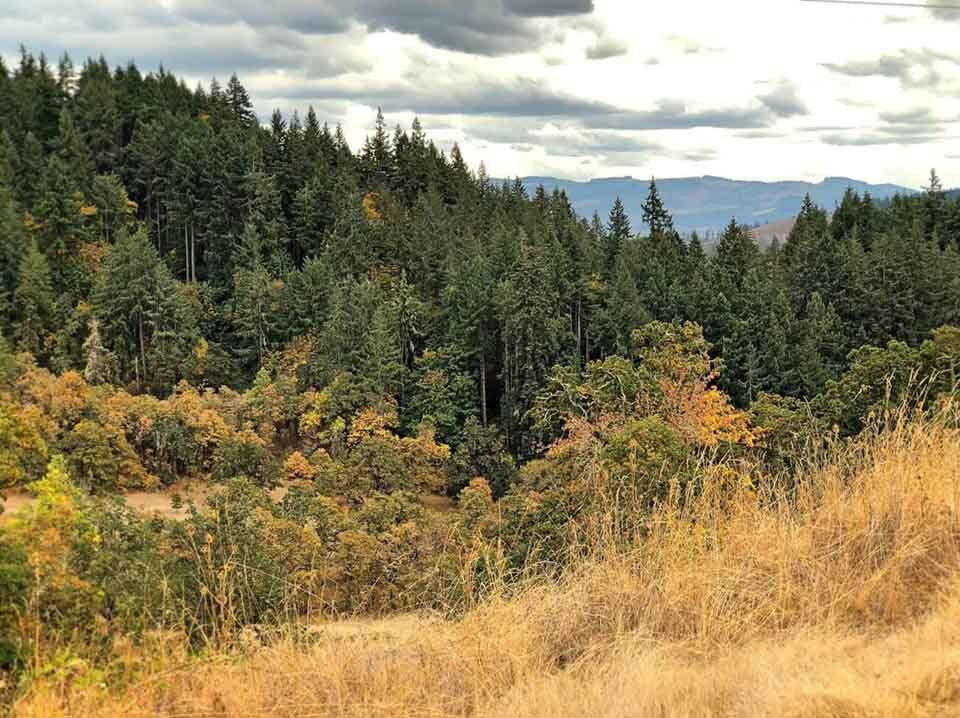 Sightseers one and all, you're going to want to check out the wonders of Mount Pisgah Arboretum. Family friendly and very educational, the nearly 210 acres of land is host to a variety of natural habitats and educational programs to take a look at. People like to go around and absorb the essence of nature, sit down and have lunch with friends, get their steps in on the seven mile trail, go birdwatching, or simply relax and meditate amid the peace and quiet.
It's a great place to unplug, sit back, and take in just how beautiful our world can be, and I highly suggest you visit the arboretum if you can make time for it. It's one of those experiences you don't get very often anymore.
Go Inside the Jordan Schnitzer Museum of Art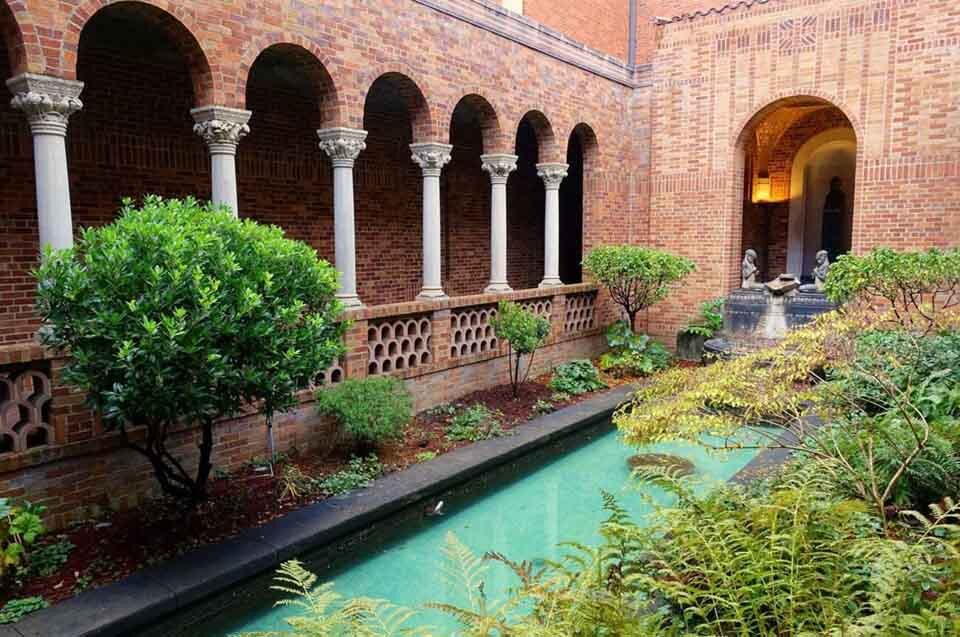 Sometimes the best thing in life is, when visiting a city, going to their local art museum and seeing what they have up. The Jordan Schnitzer Museum of Art is one of Eugene's older institutions, founded back in 1933. The museum is dedicated to cataloging and preserving precious works of art numbering in the thousands from all different cultures, including Chinese, Japanese, and Korean. You'll also find some classic works of American art, too, of course.
The museum is open to the public, but only through tours that are scheduled through appointments. It's worth the wait, though, as the museum is home to paintings, sculptures, photographs, handmade fabrics and baskets, and so much more. I highly suggest a visit so that you, too, can marvel at all that man is able to create.
See the Cascades Raptor Center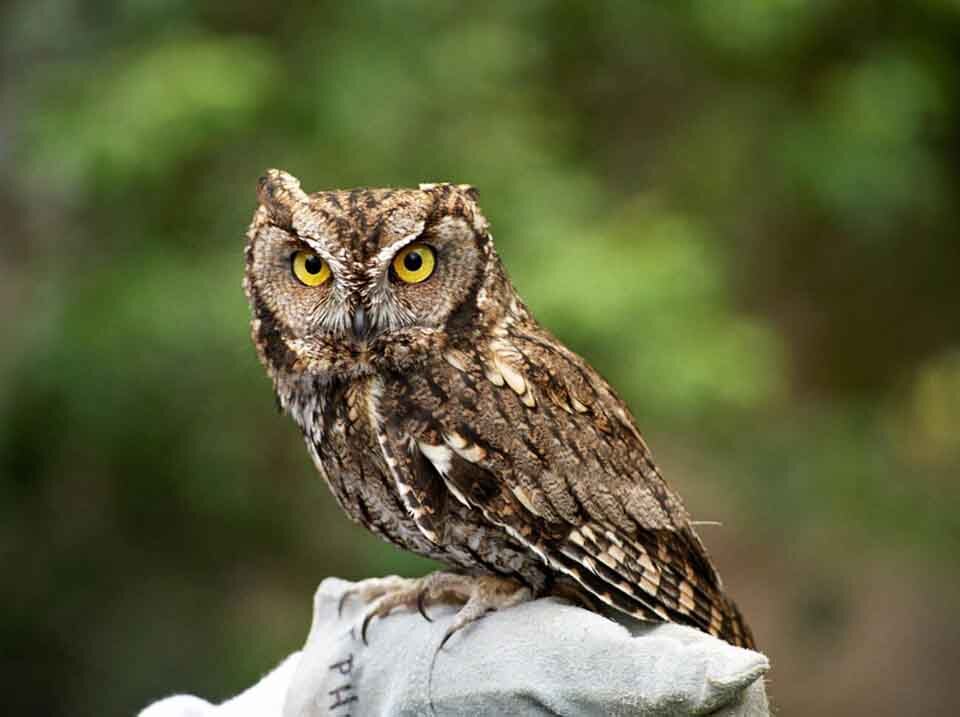 If you're bringing some kids to the Raptor Center, make sure you clarify that by raptors, we mean birds of prey. No live dinosaurs here, as cool as that would be. And yet, you're still going to have quite a fascinating time at the Cascades Raptor Center, where you'll be able to see these kings of the aviation food chain up close and personal.
This isn't a zoo, however. It's a rehabilitation center for birds of prey that have been injured or are unable to be released back into the wild due to medical conditions. They have around 40 birds currently stationed there that are used for educational programs, both with tours and in-depth lessons on these beautiful creatures.
Grab Some Food at Cornbread Café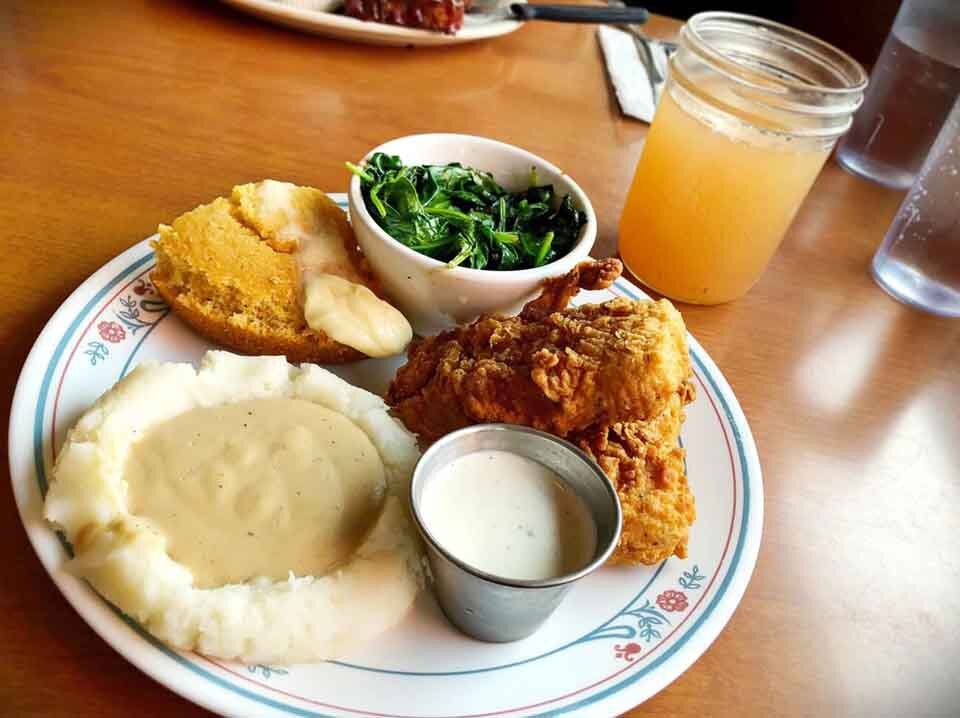 One thing that people don't quite consider when making these touring lists is food. Yes, the sights are great, but what about when you get hungry? Where's a great place to stop off and get some great food? Well we have a couple of suggestions for you, one being Cornbread Café. It's actually got its own special spot in Eugene's restaurant industry. It's a vegan restaurant that strives to mitigate waste as much as possible, and they have quite the story to their name.
I hear some of you, though. "That's nice and all, but what about the food?" The food is fantastic, I can assure you. If you're not one for vegan food, however, I have another suggestion for you!
Have Lunch at Jazzy Ladies Café and Club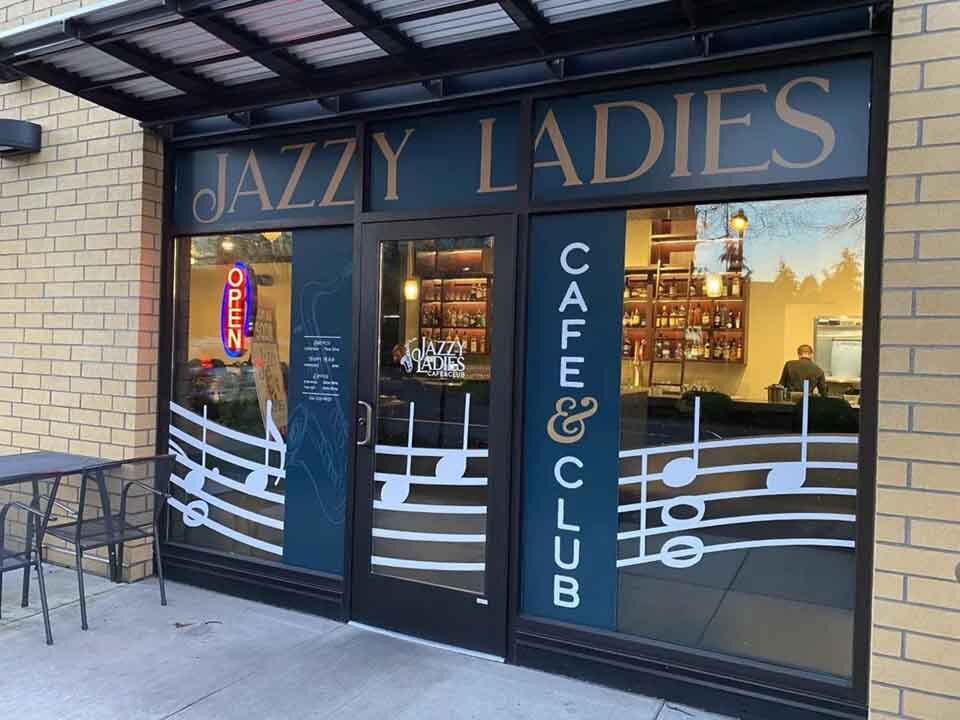 If there's one thing I absolutely cannot get enough of, it's food that's made completely from scratch. That's what you're going to find here, ladies and gentlemen. All their food is gluten-free with locally-sourced ingredients, and that's just what we love to see these days. Mochi pancakes, enchiladas, pasta all around— they have a wide array of food that you can choose from no matter your dietary restrictions. Not to mention, they have a cocktail menu and will often host live jazz music. With a name like "Jazzy Ladies", you bet there's going to be some top notch jazz acts there.
Catch a Show at Cuthbert Amphitheater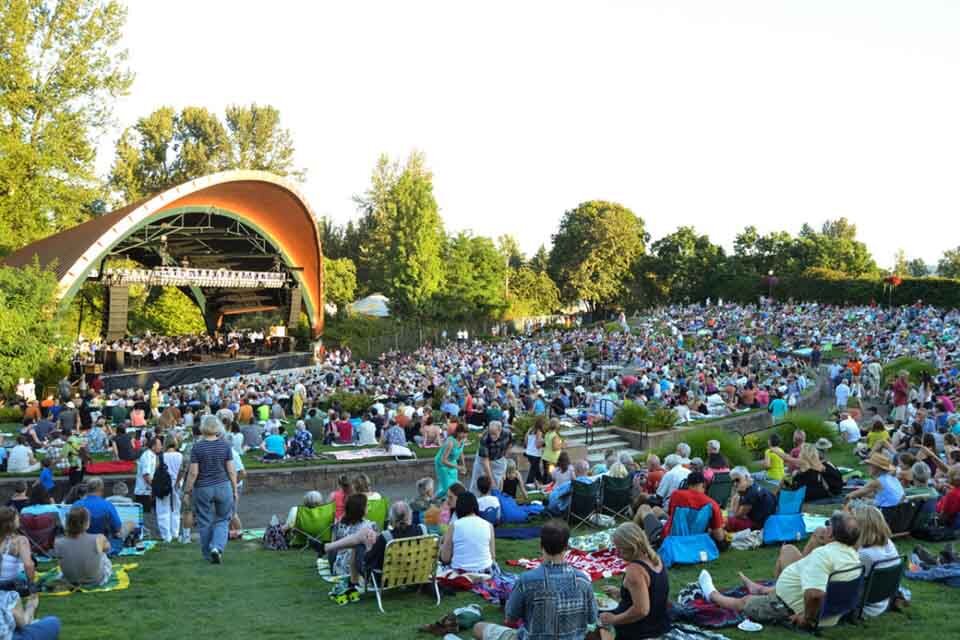 If you're stopping in Eugene for the summer and you like live concerts, I have a place you can stop by and have a nice time. The amphitheater is a nice place to take a seat and enjoy some live music. Many are pretty big acts, but it also gives you a chance to listen to some new bands.
You can always check the schedule beforehand to see who is playing, but you're guaranteed to have a great time while at the amphitheater. Stop by and check it out!
Follow the McKenzie River National Recreation Trail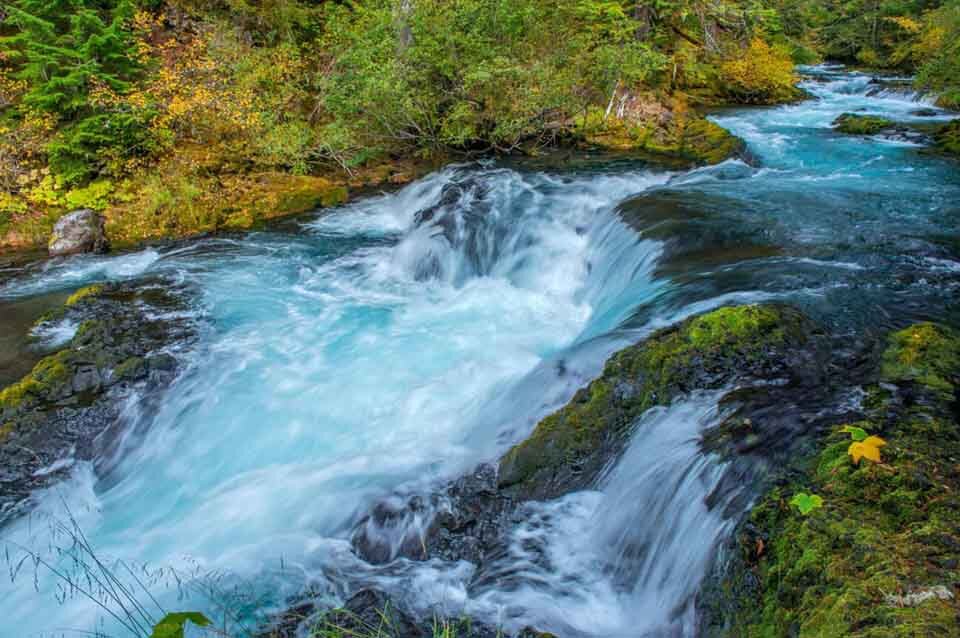 Hey you! Yeah you. Take a hike… on the McKenzie River Trail! If you're into seeing the natural side of Oregon, this is your place to be. It's the perfect hiking trail to really see what Oregon has to offer in terms of natural beauty. It's situated within Willamette National Park, where you get to walk alongside the beautiful McKenzie River. You'll be able to see a waterfall or two on your way around, so if you're looking for some fresh air and a good way to get your steps in, I highly recommend the trail to be a good stopping point.
Get Hands On at the Eugene Science Center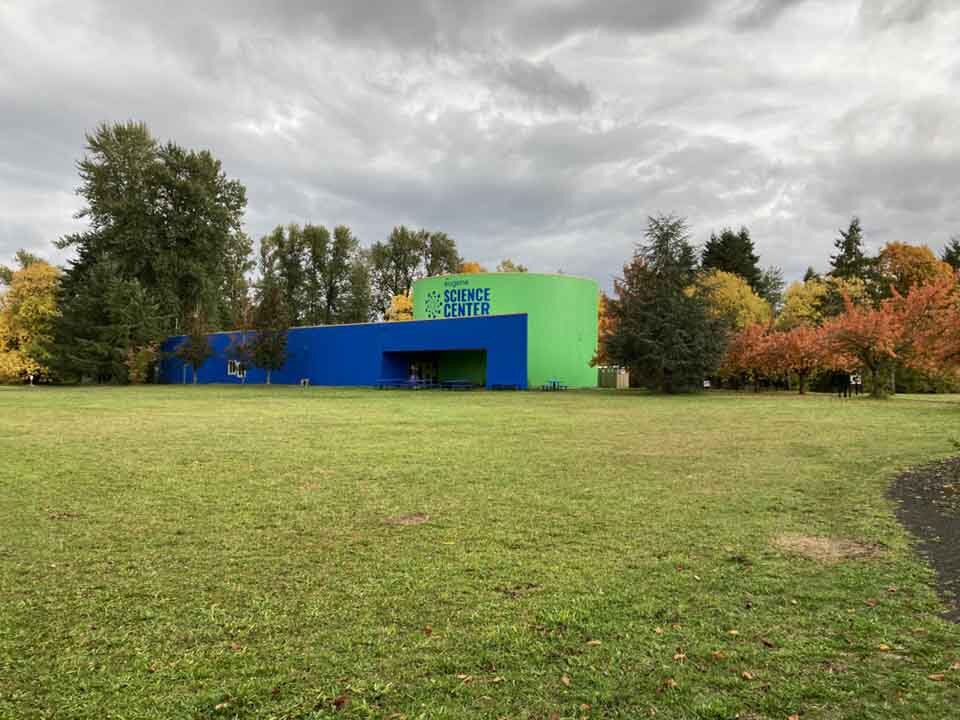 If you've brought your family to Eugene, you might find yourself stopping by the science center and taking a look around. The science center is loaded with tons of activities, many that are entertaining for children, but there are still tons of things suitable for adults. They have a special section known as the "Tot Spot", which is designed specifically to entertain and educate toddlers.
The science center covers a litany of subjects, from STEM, astronomy, outdoor science, and many others. They also have quite a large planetarium that runs dozens of programs. This is definitely a spot for the family to have fun and enjoy some time together.
Visit a Winery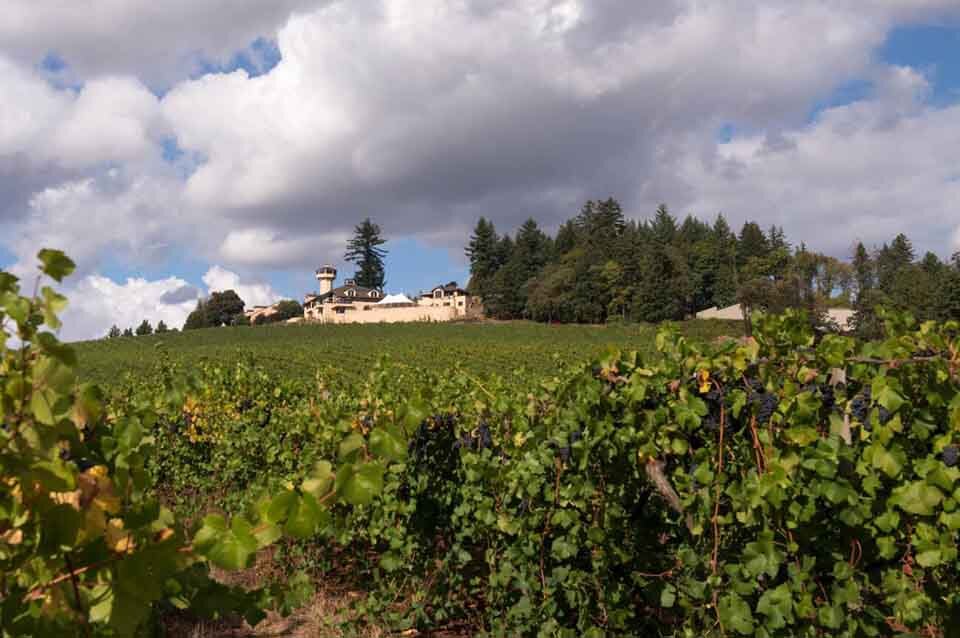 If there's one thing that Oregon knows, it's alcohol. Their breweries are well known across the country, but their wineries are not to be overlooked, either. There are two wineries of note here: Willamette Valley Vineyards and King Estate Winery.
Founded in 1983, Willamette Valley Vineyards is world class. It offers tours, tasting rooms, and the ability to shop a selection of wine so large that you may struggle to leave with less than a couple bottles.
Founded in 1991, King Estate is the country's largest biodynamic-certified winery. You're able to tour the grounds and see the farms for yourself. You're able to stop in for some good, but it goes without saying that you can't just have yourself a fine dinner without a glass of wine to pair with it. Take home a couple bottles yourself and you'll know what the real deal tastes like.
Have Fun at Skinner Butte Park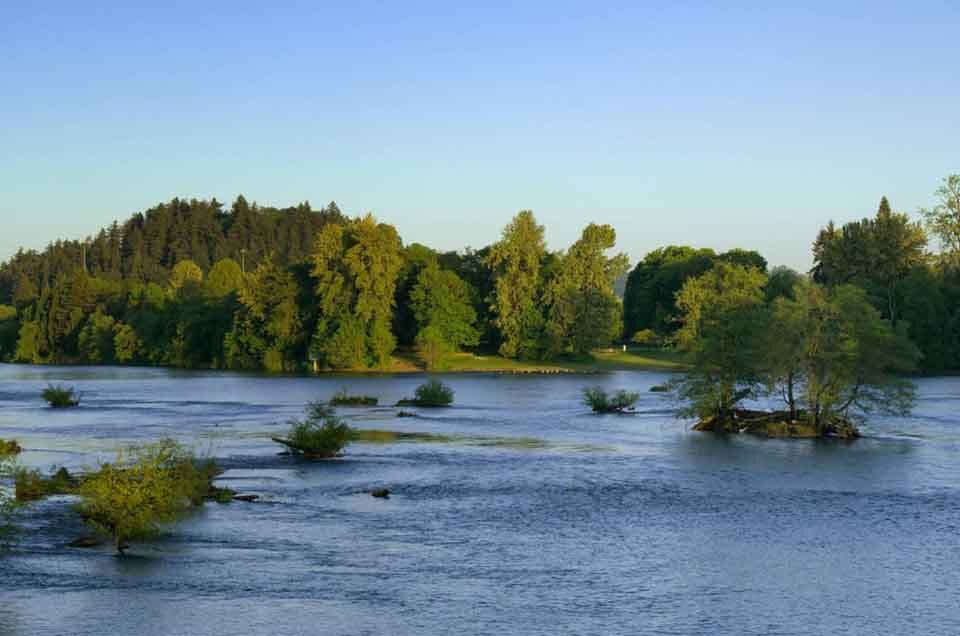 Sat on a hill beside Willamette River, Skinner Butte Park is located in Downtown Eugene and is named after the city's founder, Eugene Skinner.
The park is great for children, as it has a lot of activities for little ones to do and play with, as well as adults. There's a recreation center and a garden, picnic tables, and much more.
One of its more famous sections is a memorial to the Vietnam War, which has on display a beautiful piece of public art for those who served.
If you're in the mood for just a relaxing time, go take a walk with the kids to Skinner Butte Park. It's the perfect place to go on a beautiful sunny day.
Catch a Show at the Hult Center for the Performing Arts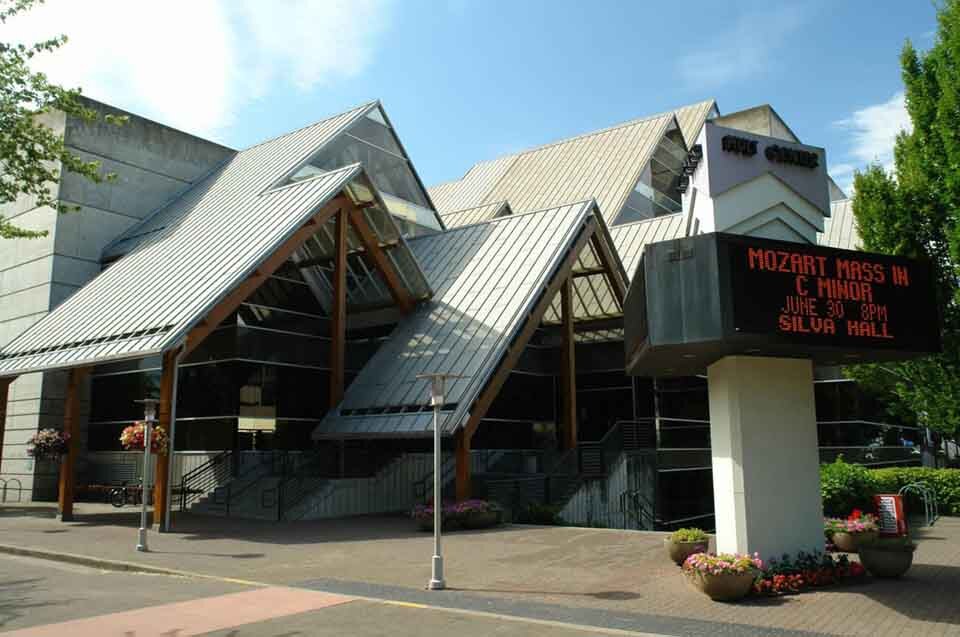 Sometimes you want to sit down and have a pint, while other times it's nice to get dressed up and go out for a show. The Hult Center for the Performing Arts is a great place to do so, where they regularly hold live performances such as plays and orchestras. It's well known for its glass architecture, glass lobby, a basket-woven ceiling, and a large theater that can fit around 500 individuals. There are ballets and symphonies and other performances that will leave you going home with something to tell to your friends. There's something about seeing it all play out in real life instead of a screen that makes it all so much more wonderful.
If you're interested, grab a ticket and enjoy the show!
See the Oregon Air and Space Museum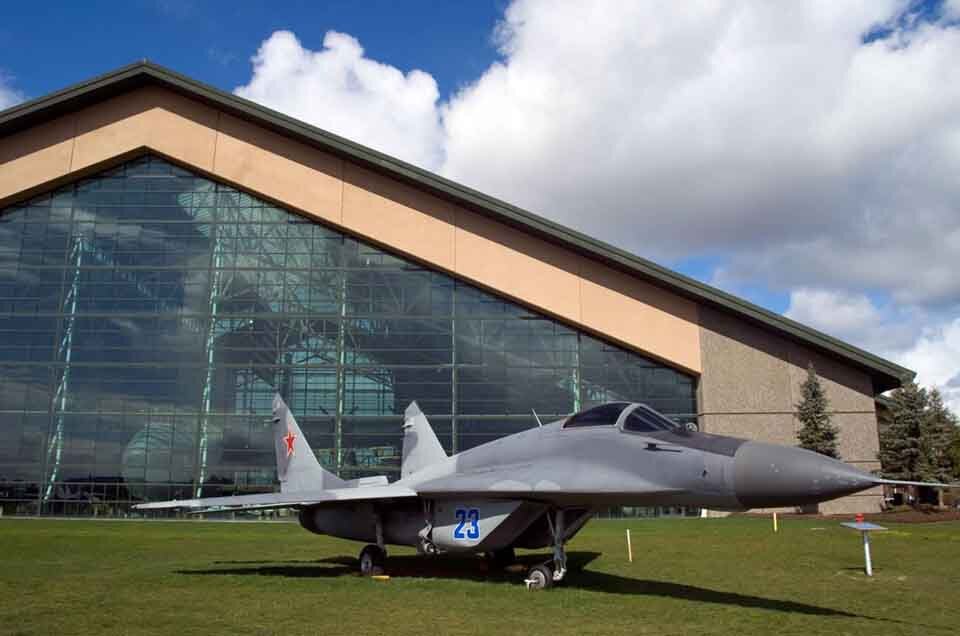 Planes, planes, and more planes, the Oregon Air and Space Museum is for those who like to learn about the aviation side of education and history. Located in the hangar of the still active Eugene Airport, the museum offers up the chance to learn all you could ever know about planes and spacecraft without actually piloting one yourself.
The museum was founded in 1991 and set up to catalog and preserve important pieces of aviation history. The model exhibit is quite impressive, with old retired planes preserved and hung up to forever be a part of history and education. They also have uniforms, engines, and a little gift shop for those who take their love of planes and spacecraft to the moon.
Ninkasi Brewing Company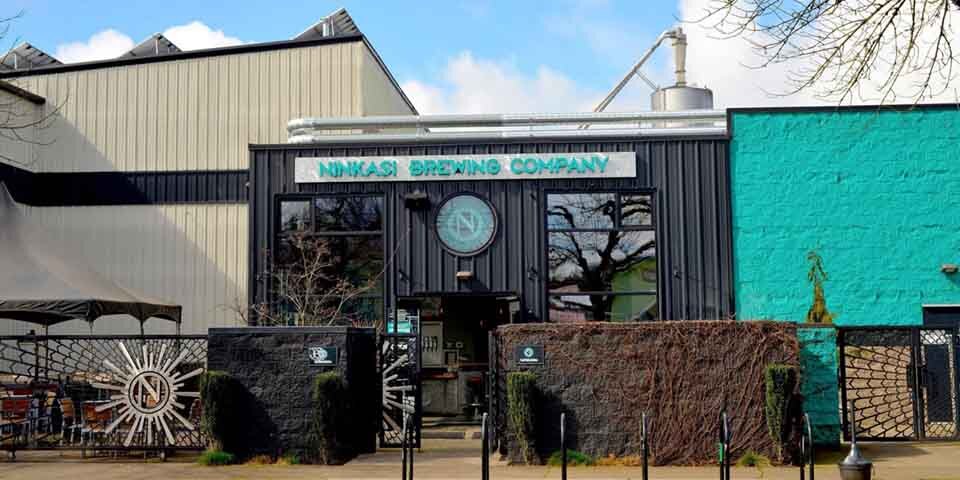 Anyone who has ever visited Oregon knows that one of their greatest attractions is their breweries. Oregon had over 300 craft breweries, with over 70 being in Portland. You're destined to find a couple in Eugene, and Ninkasi Brewing Company is one of them. It's currently the 33rd biggest craft brewer in the United States, so you're bound to find something you like. Stouts, lagers, IPAs; they have pretty much anything and everything, as well as some food for you to enjoy on your night off. Stop in, sit down, grab a snack, grab a pint, and have a laugh with friends.
Visit the Eugene Saturday Market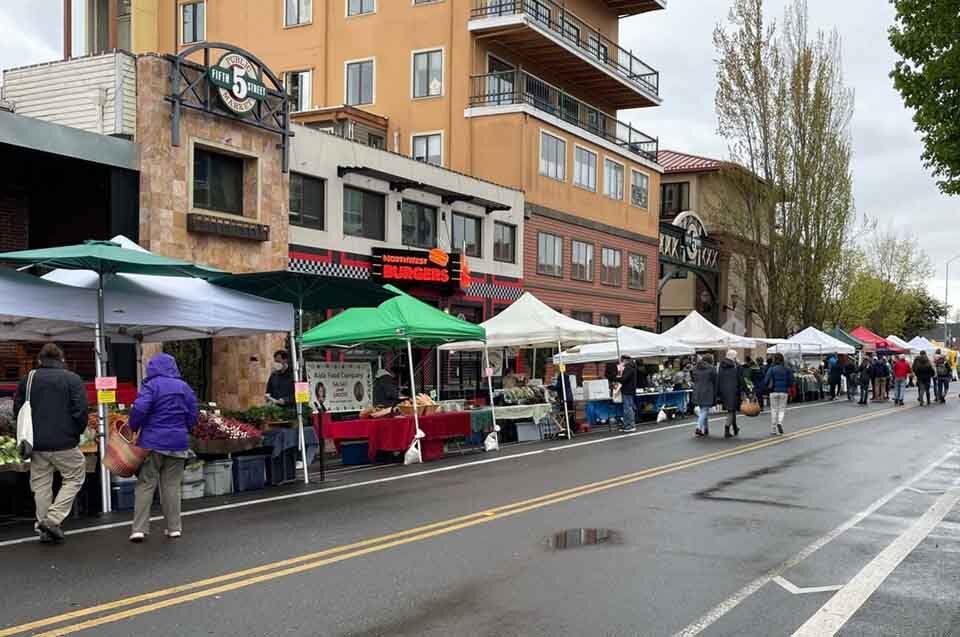 Do you ever want to go somewhere to buy things you didn't know you needed? You're going to want to go to an open-air market, specifically Eugene Saturday Market, which features more than 200 unique vendors showing off their crafts, food, and services. No big name corporate companies allowed; just independent vendors looking to provide their specialty to whomever is interested. Established in 1974, it's undoubtedly one of Eugene's biggest attractions, allowing you to browse handmade creations and amazing little novelties. Make sure you and whomever you're going with are holding hands, because it can get so packed that someone might get lost looking at the vast variety of wares.
See the Owen Rose Garden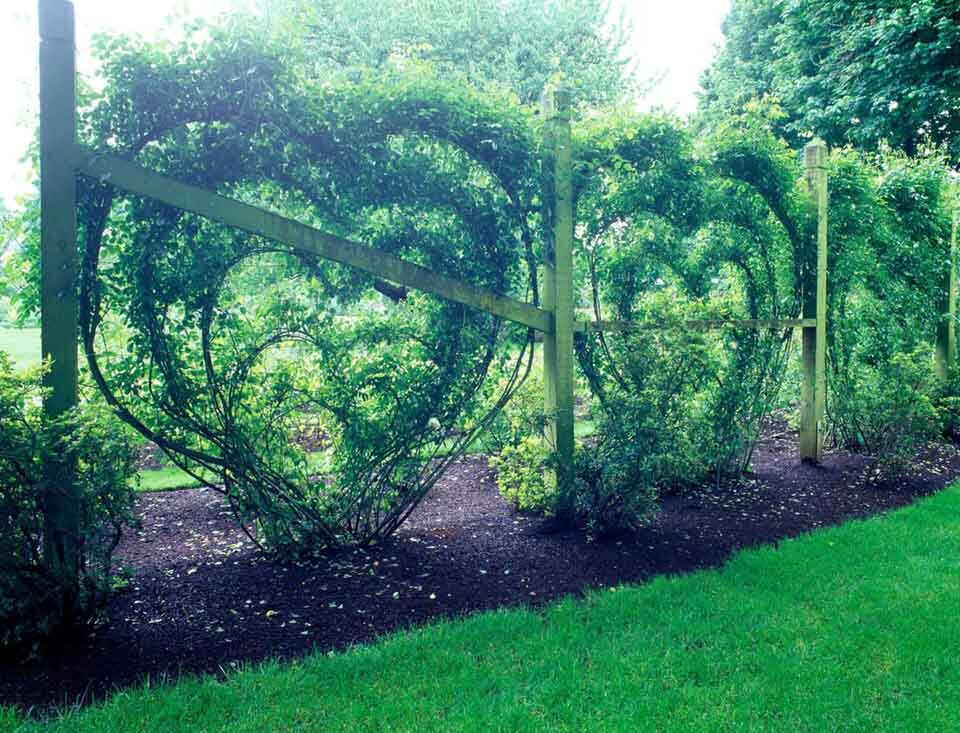 Sometimes you just need to stop and smell the roses. Literally. The Owen Rose Garden is kept prim and proper, with a vast array of colorful flowers to stop and marvel at and take pictures with. They have benches for rest and tables for picnics with friends and family. Of course, they have more than just roses, but their rose bushes are definitely some of their crown jewels. There are an astonishing 400 varieties of roses, and as of the writing of this article, over 4,000 unique rose bushes.
Let's hope you're not allergic to pollen, because this is a bee's dream home.