FOWL PLAY Water you waiting for?
Community rallies to maintain SOU pool with the second Great Rubber Duck Race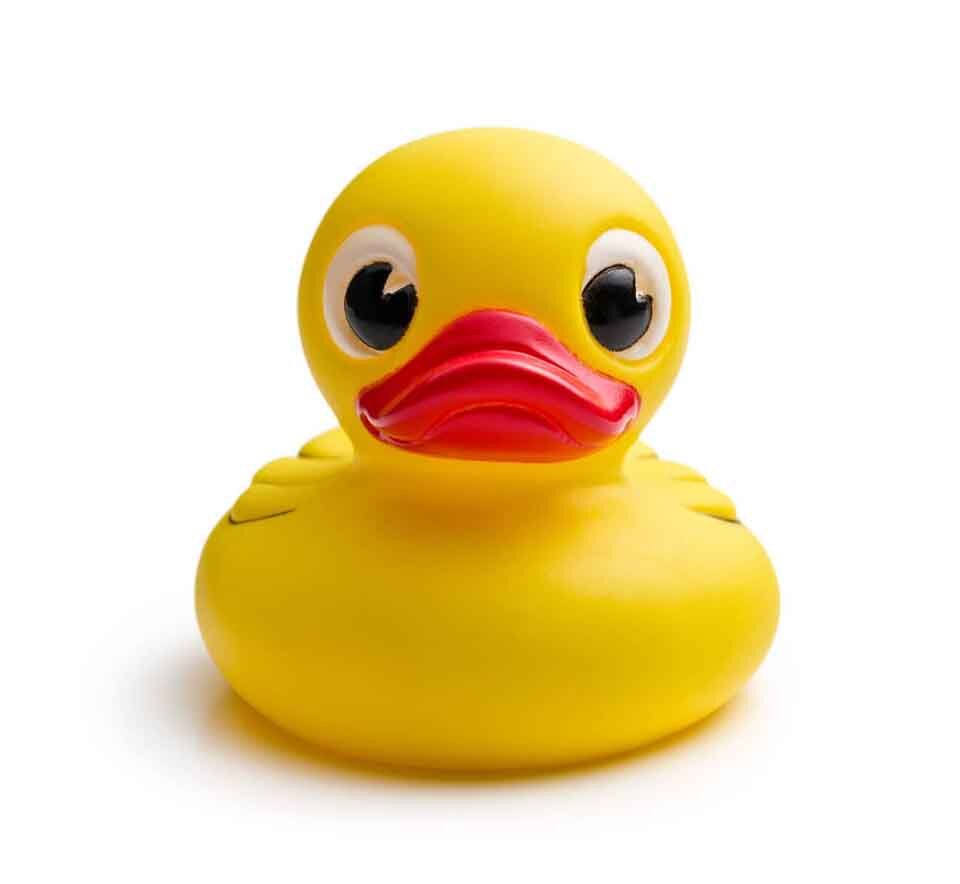 Being a year older and wiser is turning out to be a charm for The Great Rubber Duck Race, which will be held in Lithia Park on July 11.
More prizes, support and ducks are being offered this year as the race raises money to maintain the Southern Oregon University pool. The race benefits the Aquatics Foundation of Southern Oregon, which supports aquatic safety training, athletics and community pool users throughout the Rogue Valley.
"We are definitely much more organized this year," said Carol Davis, public relations coordinator for the event. "We're getting more support from the community even though we're in a recession."
Davis said this year's goal is to raise at least as much as last year's inaugural event, which she said netted between $40,000 and $50,000.
This year's first-place lucky ducky will be awarded $1,200 cash, courtesy of American Leak Detection in Talent, whose donation falls in line with both their agenda and AFSO's.
"It is a good match for us, we do a lot of leak detection and repair of pools," said American Leak Detection Office Manager Shari Botermans. "AFSO is an awesome local organization that helps with pools, and we wanted to get involved."
According to Davis, there are five grand prizes and a total of 70 prizes, valued at $9,000, to be awarded. The number of ducks open for adoption this year is 4,000. Last year's race sold around 3,000 ducks.
The ducks will be released into Ashland Creek near the bandstand and then float down the creek to the finish line in the wading pool below the children's playground. Total race time is between ten to fifteen minutes. Davis assured spectator excitement.
"Last year, maybe 700 to 800 people went to the event," she said. "It's a really great kid-thing, a real party atmosphere."
The reason for the race is to keep open the SOU pool, which costs $100,000 a year to maintain, Davis said. The money raised by AFSO last year kept the pool running for the entire year.
Some of the many groups who use the pool are: high school swim teams from Ashland and Phoenix; Ashland High School water polo, swim programs from Talent, Eagle Point, Medford and Central Point; The Rogue Valley Masters; and many swim, boating safety and scuba classes.
An event also threatened by the loss of the SOU pool is the Shakespeare Invitational Swim Meet, which draws hundreds of swimmers and their families to Ashland annually.
"SOU no longer has a swim program and the pool is being supported by the community groups that use it," Davis said. "AFSO pays the maintenance and the user fees for the pool. The age of the pool makes it even more expensive to run."
Davis said AFSO hopes the incoming SOU athletic director will revive the university's swim program, which once won a national championship. The SOU pool is currently the only venue available to support these programs due to the variables involved.
"The YMCA pool can't be used for competitive swimming," Davis said. "It's too shallow and too warm. There are different temperatures and requirements for different types of swimming."
Adoption tickets are $10 and come with a free car wash on Aug. 1 from 10:30 a.m. to 3:30 p.m. at the following locations: Ashland Physical Therapy on Lithia Way; Red Robin on Biddle Road, Medford; and the Little Brown Jug, on Pacific Highway, Talent. The ticket is also good for a discount at Red Robin.
The duck race takes place in Lithia Park at 10 a.m. on Saturday, July 11. Duck adoption tickets are available at: Paddington Station in Ashland, Norris Shoes in Medford, Segway of Jacksonville, Bottom Line Scuba in Talent, Rogue Scuba in Central Point and AFSO's Fourth of July booth in Lithia Park near the Plaza