Why US Solar Panel Manufacturers Are Needed Now More Than Ever
Globalization is a hot topic around the world, and it's particularly divisive in the USA. Hardcore patriots are staunchly for American-made products, not wanting to see that little "Made in China" print we find on everyday objects. Whether you're for or against globalization, it's useful for getting things we can't get from within our country's borders.
One of the most basic examples is bananas, a fruit that only grows in tropical climates, which is something the United States doesn't have. There is one manufactured item that we outsource that experts say should be American-sourced the most, and that's solar panels.
The benefits of our solar energy being manufactured solely in the US would be unequivocal if made any other way, but there's a problem: it's not that easy. In fact, despite our determination to be solely reliant on ourselves, it's the corporations abroad that are making the biggest waves when it comes to American solar manufacturing.
The Benefits of US Manufactured Solar Panels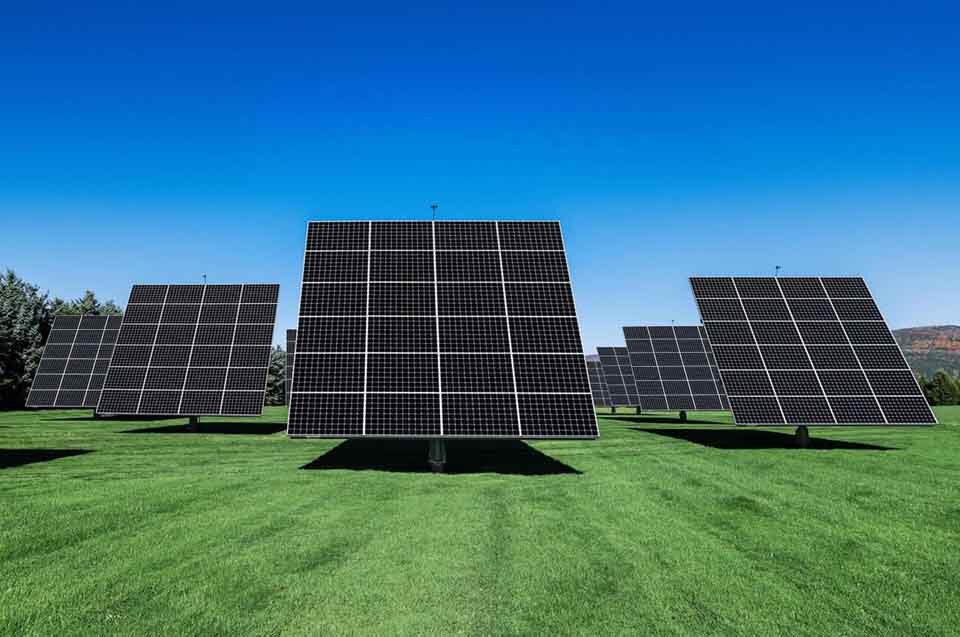 With the Biden administration passing the Inflation Reduction Act and providing over $350 billion on producing more clean energy, we're looking for ways to use this money efficiently and still get the results we're looking for. Our efforts are heavily negated by the fact that American solar companies still outsource their manufacturing process overseas. The emissions produced through just transporting the materials here and there is massive, which is why experts believe that making them within US walls would greatly reduce our emissions and energy consumptions.
According to a study by Cornell Engineering, should the US make a return to domestic manufacturing of solar panels, we would be able to take off a staggering 30% of emissions by 2035, and significantly reduce energy consumption by 13%.
This is especially important since the USA is the second-largest producer of greenhouse gasses, just below China and above India. This would be vital to helping the country slash off a giant piece of the problem.
A co-author of the study, Fengqi You, explained it like this: "the US will see a larger share of renewable power accounting for primary energy consumption and an overall lower primary energy consumption over the years for solar panel manufacturing."
Aside from the ecological benefits, there are also economic wins for those who are more focused on the business end of things. Making solar panels within the United States would bring tons of jobs to Americans, something that is greatly needed during these difficult times.
As much as the US would like to keep solar manufacturing on domestic soil, though, there are quite a few roadblocks that need to be addressed.
Why 100% American-Made Solar is Difficult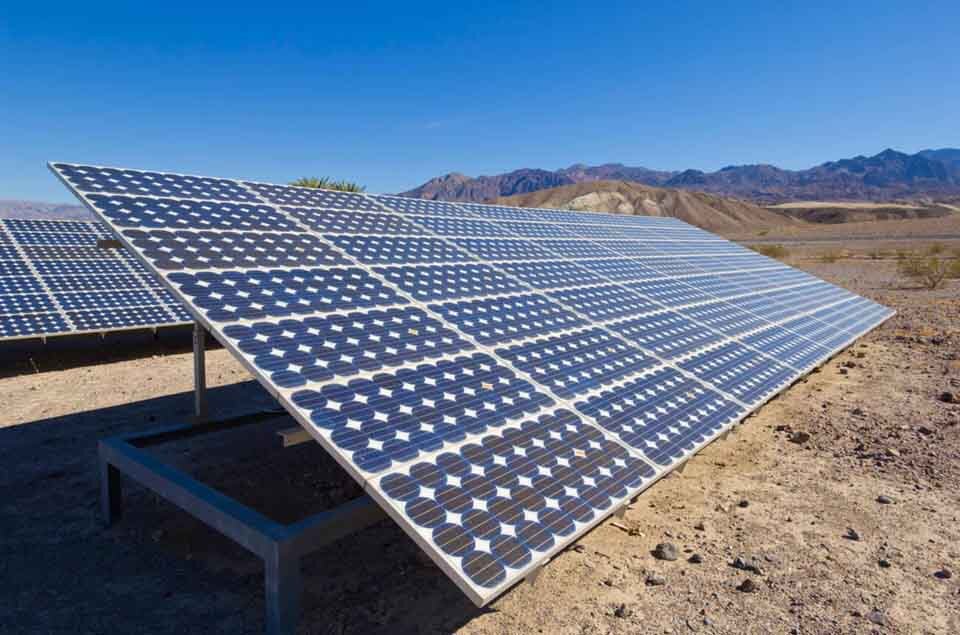 Most solar panel manufacturers in America like to keep the actual production of panels overseas. Even if they do keep the manufacturing within the country, many still have to import their components. Inverters, the component that turns light into direct current electricity, aren't easy to obtain if you're looking to keep things 100% within American walls.
If you want to complicate things even further, we'll bring your attention to the fact that many of the big-name solar panel manufacturers keep their businesses within America, but are headquartered abroad. These companies, while not founded on American soil, are vital for producing domestic clean energy, and some even keep all manufacturing within the USA. The biggest corporations abroad are actually doing better for us than some of our American-founded solar companies in terms of emission and energy moderation.
Hanwha Qcells is no doubt the most well-known panel manufacturer in America, especially given it's been making waves with its large emergence since Senator Jon Ossoff (D-GA) was able to get the Solar Energy Manufacturing for America Act to become a law, which gives tax credits to every stage of solar supply chains in American solar manufacturing. This, in turn, provides an incentive for companies like Qcells to boost their production, despite Qcells being based in South Korea. In fact, with the help of the act, the state of Georgia is about to have a giant boost in its economy.
At Last: Clean Energy, American-Made, All Thanks to South Korea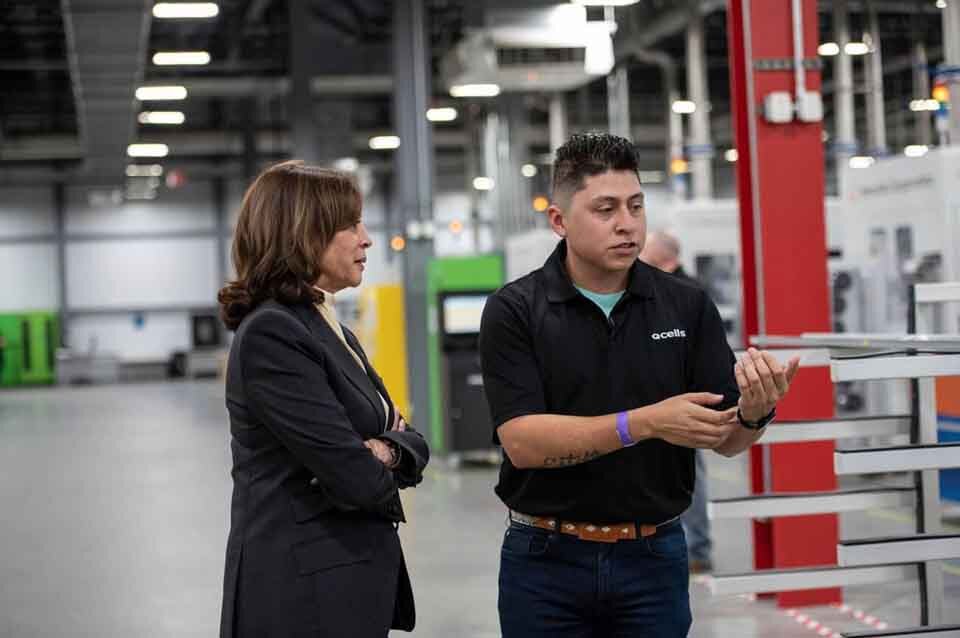 Qcells is investing $2.5 billion into making the first-ever complete solar supply chain in US history; not to mention that the money itself is the largest investment into clean energy manufacturing to date within the country.
A new facility will be introduced to Georgia that is meant to produce solar ethyl vinyl acetate (EVA). EVA is the most commonly used encapsulant in the solar industry, and in layman's terms, it helps the panel's solar cells to adhere to both the top and rear surfaces of the device without hindering its functionality. This is important because this will be the first and only factory in the United States to produce this material. Before this, all of our supply of EVA had to be transported abroad, making 100% USA-made solar panels fairly impossible to produce.
This facility will allow the supply chain to be contained completely within the United States, which means no reliance on resources from other nations (other than the leadership of the South Korean corporation spawning all this), lower overall emissions, a reduction of energy consumption, a boost to the economy, and a ton more jobs. Hundreds of jobs are being offered to hard-working Americans instead of being shipped overseas for cheap labor. It helps the planet, as well as the nation's people.
With this investment, Qcells is hoping to bring their total solar panel production capacity to 8.4 gigawatts by 2024. To put that into perspective, just one gigawatt is comparable to the annual energy consumption of 750,000 homes. Imagine the levels that they will rise to in the years to come.
The USA is a country that has dealt its fair share of damage to the atmosphere, and while nothing short of time travel can turn back the clock, we can at least try to ease our impact. Through American-made solar energy, we can not only reduce our impact, but also support the American economy while we're at it.