When people think of clean, affordable energy, the one that comes to most people's minds is solar energy. It's one of the most recognizable forms of renewable energy, and you've no doubt seen some. They're becoming more abundant on roofs and street signs, and nearly every calculator has a little panel that brings in light and turns it into numbers. 
The switch to solar is fast becoming a popular alternative to standard methods of powering homes and everyday utilities. In fact, Thailand is quickly coming to home to the biggest rooftop solar array in the world; a solar grid that stretches over 100,000 meters.
So how and why is this coming to be? We'll give you a quick rundown on the basics, both with solar power and one tire company's journey towards electrical independence.
What is a Solar Array and How Are They Installed?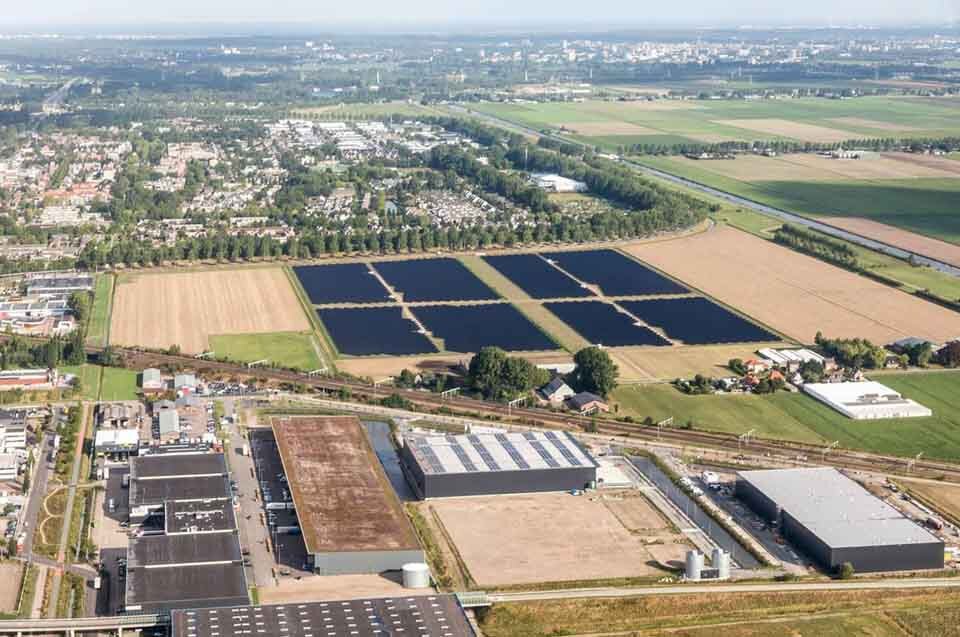 In the most basic sense, a solar array is a collection of multiple solar panels that turns solar energy into electricity as a grid. When you look upon someone's roof and see a collection of panels all side by side, that is a solar array, and the panels all work to put energy into a single unit. When sunlight hits the photovoltaic cells of each panel, it's turned into direct current electricity. This electricity is then passed into an inverter (or multiple, depending on the overall energy consumption) and produces alternating current electricity. The AC electricity, of course, is what we use as power for our homes and utilities.
While having someone install solar panels might be a little pricey, you will save on utility bills in the long run, as well as support clean energy.
Solar arrays can be installed in a variety of places depending on where there is the most sunlight. Roofs are the most common place, but some large-scale factories don't have the space for their level of energy consumption, and so they rather have their own little crop field of solar panels.
It also matters how they're positioned. For the most part, they're usually facing south, as that has the greatest annual output.
If you're thinking of getting some installed on your own property, a solar panel installer can talk you through on where they will go, but we suggest getting all the plans laid out before going through with installation will save you on quite a bit of money, as adding panels or making modification can take a lot more time and money than if you got it right the first time.
If you're interested in solar electricity, but you have a rented property (or just don't have a roof that can effectively utilize solar panels), there may be options for you as well. Check with your utility company, as some have solar projects that utilize community solar, also known as a solar farm. While it won't save you as much as having your own solar array, subscribing to the project can still cut a bit off of your monthly expenses.
40,000 Solar Panels, All For One Tire Company?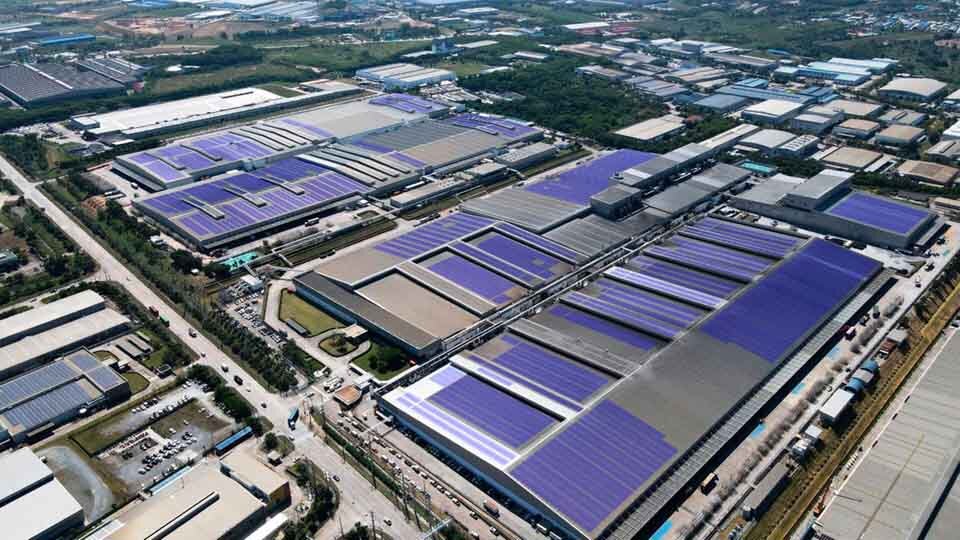 What do you think of when you hear the words "largest single-facility solar grid in the world"? That's right, you think of Thailand and tires.
We're joking, of course, but in all seriousness, one of the biggest renewable energy projects in the world is taking place in Thailand, and on a Falken Tires plant no less.
Falken Tires is owned by Sumitomo Rubber Industries, a Japanese company founded over a century ago that is currently the fifth-largest tire manufacturer in the world.
The factory in question is located southeast of Bangkok and mostly makes tires for European buyers. The facility will be fitted with roughly 40,000 solar panels and will be spread over an area of 100,000 square meters, or over 1 million square feet. This grid will have a capacity of around 22 megawatts. For comparison, just one megawatt is comparable to the annual electrical consumption of 400 to 900 homes (depending on the area).
Why are they doing this, you may ask? Well, Sumitomo Rubber Industries is aiming to cut back their carbon emissions substantially by 2029. They hope to achieve total carbon neutrality by the time 2050 rolls around. A large task, no doubt, but it will no doubt help the company in the long run, for the factory itself is planning to be 100% sustainable. That means no reliance on energy from utility companies whatsoever. This isn't achievable through solar panels alone, however. That's why the factory is also looking at generating power through other means. Rubber is harvested from, well, rubber trees, but what do you do with the leftover branches, leaves, and wood? Well they're going to be used as biomass to generate energy that way. They're also going to get a gas cogeneration system powered by renewable energy; it will consist of two large 6.6 megawatt boilers.
All of this is quite the ambitious task, but we believe they plan to follow through with it to the end. While it might be an expensive undertaking, being 100% sustainable also means no longer paying the staggering energy costs it takes to run a facility that large. Clean energy and cut costs— it's a win-win all around (except for the utility companies).
This is a reminder that this will be the largest rooftop grid in the world. If you're interested in the largest grid, period, you should check out Bhadla Solar Park, India. It's roughly 14,000 acres and has a total capacity of 2,245 megawatts. That amount of power is equal to the annual energy consumption of around 2 million homes.
As topics like climate change and long-term sustainability continue to be a hot-button issue around the world, more individuals, companies, and governments are taking the initiative to install more renewable ways of powering homes and businesses. We hope to see these sorts of efforts grow in the future; if not for the sustainability of our world, then at least for the sake of our wallets.