So, you're in Portland. Maybe you live here, you just moved in, you're visiting friends, or you're here to see the Rose Festival or the Winter Lights or some other big event you're psyched to see. Whatever it may be, you're now in Portland, and you're wondering what you should be doing in your free time. Well, you're in luck, because Portland is one of the best places in the United States to kill some time and have some fun!
From the loveliest sights in Portland to the strangest, there are an endless amount of things to do in a city that takes the title of "weird" and wears it like a badge of honor. For your sake, we're narrowing it down to just 16. Come along while I show you the best places to create some memories!
1
Visit the Portland Art Museum
One of the oldest galleries in the United States.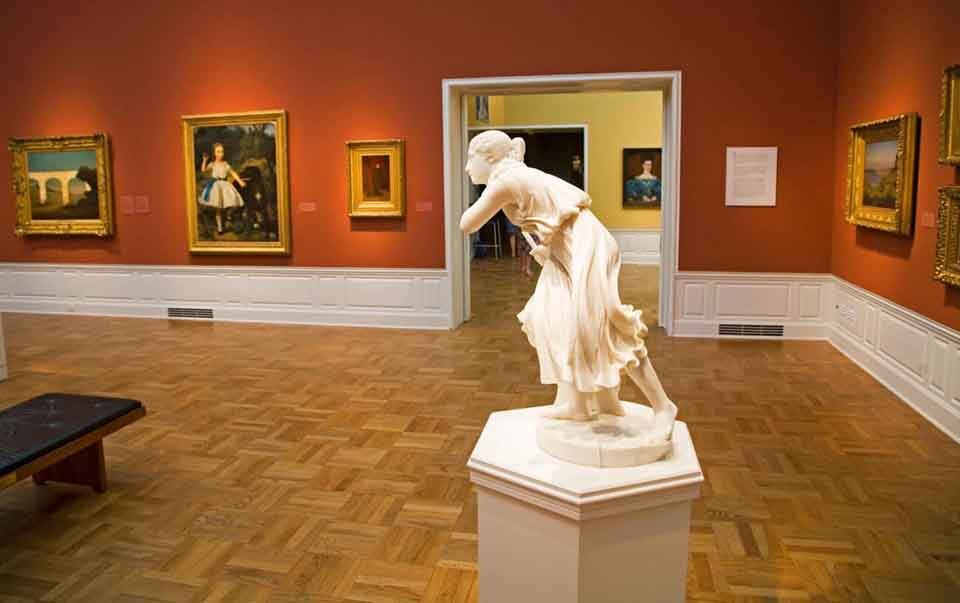 No two museums are the same, and Portland Art Museum, which was founded in 1892, is no exception. It's one of the oldest galleries in the United States, and is the oldest in the Pacific Northwest. You can stroll inside and enjoy a vast array of over 45,000 different pieces of art. Some are modern, some are contemporary, and some are fairly ancient. They have an impressive collection of English silver, as well as tons of Native American artwork for you to look over and appreciate.
The museum is so large that it takes up two buildings, with a subterranean gallery and even a sculpture garden outside for you to browse. You can walk for hours and there will still be more to see, so if you're ever interested in seeing the true creativity of man, then come on down to the Portland Art Museum and get inspired.
2

Stop and Smell the Roses at the International Rose Test Garden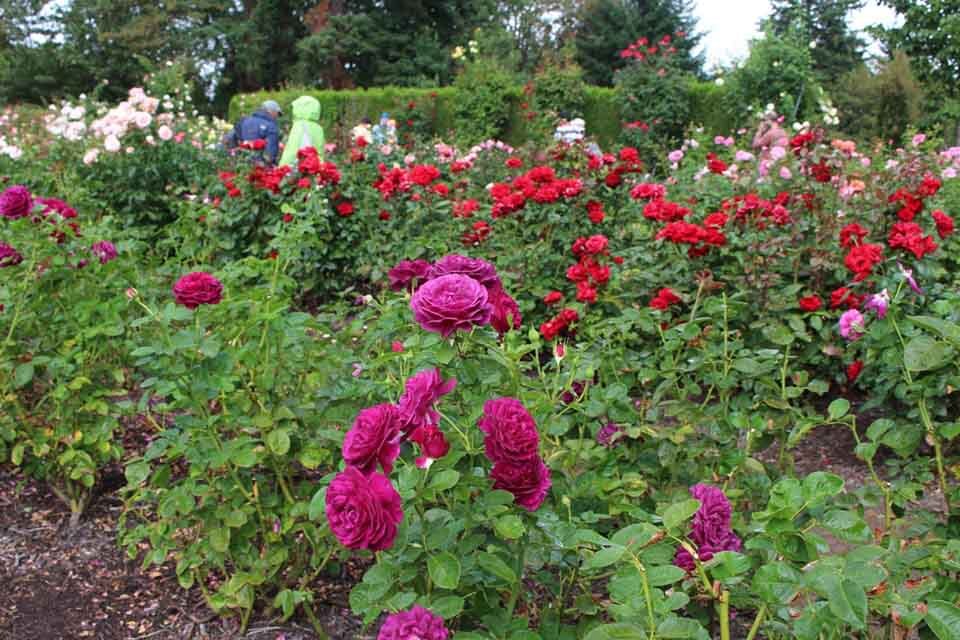 There are only six test gardens for the American Rose Society, and Portland's is the oldest official continuously operated public rose test garden in the United States. Why is it called a "rose test" garden though? Well the history is pretty deep. Back in World War I, hyrbidists would send roses to Portland's garden for testing for new rose varieties, and a century later, it's still here and serving the same purpose.
There are over 10,000 rose bushes there and over 560 different varieties of roses that you can stop and smell from. Keep in mind that, and this should go without saying, you are not allowed to pick the roses. They are for eyes and roses only, and if you're caught picking one, you might get a little more than just a prick on the finger from a thorn. The American Rose Society takes their roses pretty seriously.
3

Walk Through Forest Park

One of the country's largest urban forests.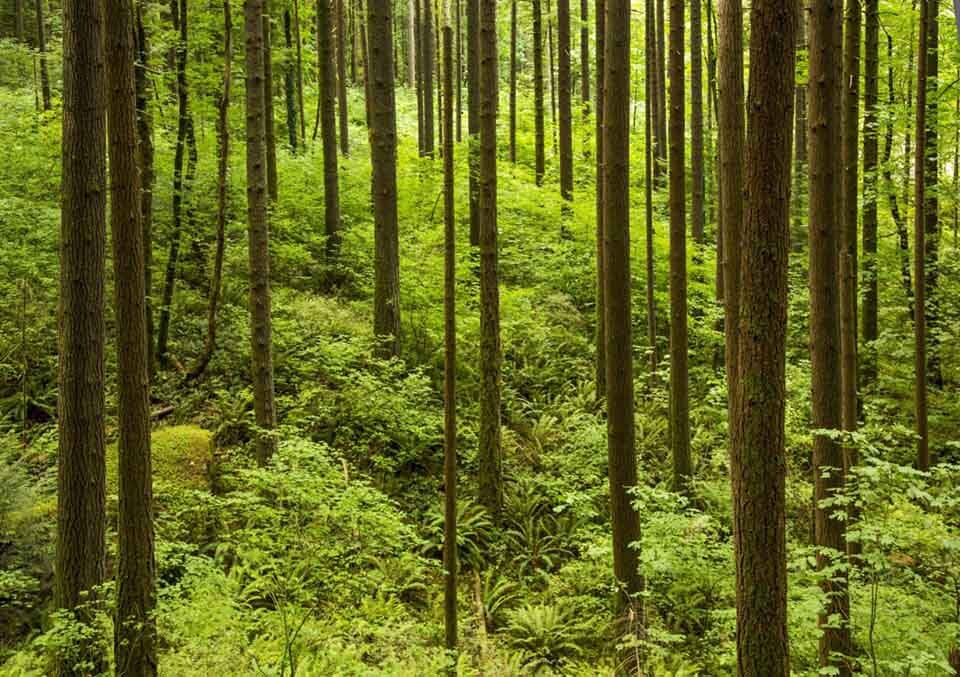 Hey you! Yeah you. Take a hike! Get lost… in Portland's Forest Park! In one of the country's largest urban forests, you'll be able to hike for miles in a piece of Oregon's natural beauty.
You can make an entire day of it if you'd like, because despite being labeled an urban forest, it has roughly 5,200 acres of land dedicated to it. It's a perfect place for a picnic, a hike, a run, birdwatching, or even just a bit of exploring. Out of all the places to get lost in, this is one of the most beautiful.
4

Visit Pittock Mansion

A great retrospective into one of the most influential cities in the country,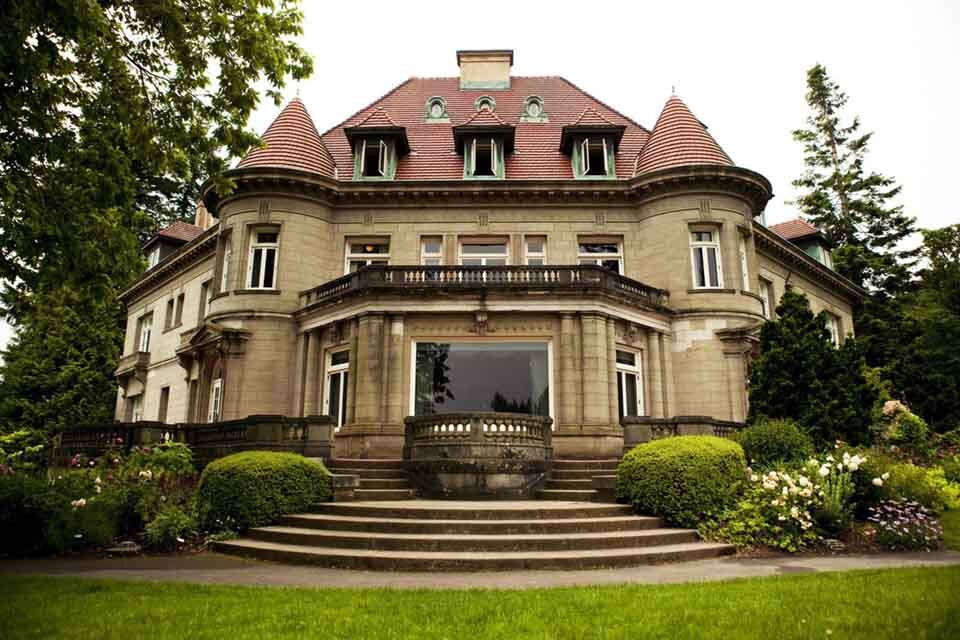 Originally built for the original publisher of The Oregonian, Henry Pittock, this mansion was turned into a city-owned museum for people to come in and view the story of Portland's growth throughout the years through the belongings of a fairly prominent family back then, one that truly helped to build Portland into what it is today.
It's a great retrospective into one of the most influential cities in the country, but it's also great for a nice picnic. The mansion sits more than 1,000 feet above sea level, so you'll be able to get quite the view of Portland.
5

See a Show With Portland Center Stage

Hailed for its brilliant architecture and amazing renovation.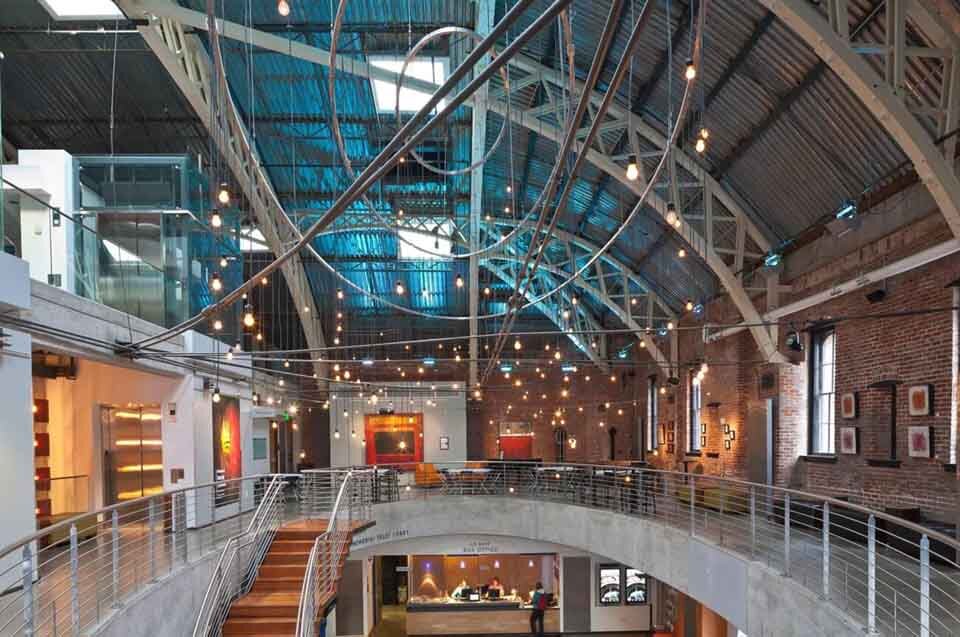 Have you ever wanted to catch a play? How about a musical? An opera? Well Portland Center Stage is a company that has tons of options for you to choose from when it comes to the performing arts. The Oregon Ballet Theater is one of their best, while their Arlene Schnitzer Concert Hall is fantastic for musical performances.
Probably the most impressive, though, is Gerding Theater. It's hailed for its brilliant architecture and amazing renovation, given its home is in the city's old armory. It's absolutely worth seeing for the building itself
6

Buy a Few Books at the Largest Independent Bookstore in the World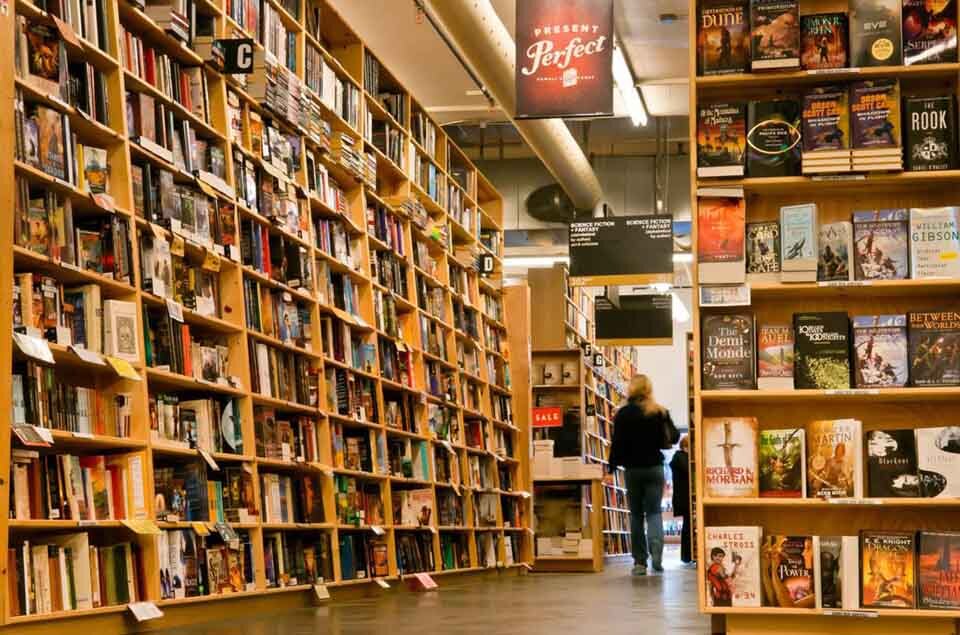 Powell's Books (also known as the City of Books) is the largest independent bookstore in the world, and by God is it a sight to see. It houses more than a million (that's not an exaggeration) books, both new and used. You'll even find some fairly rare, with the rarest currently being an 1814 copy of the Lewis and Clark Journal, which includes Lewis' original map.
You can buy it for the modest price of, oh, $350,000. You should also check out the Espresso Machine in the Purple Room, where you can get a book published in the time it takes to make a cup of coffee.
7

Peruse the Multnomah Whiskey Library

Holds 2,000 different varieties of liquor from all around the world.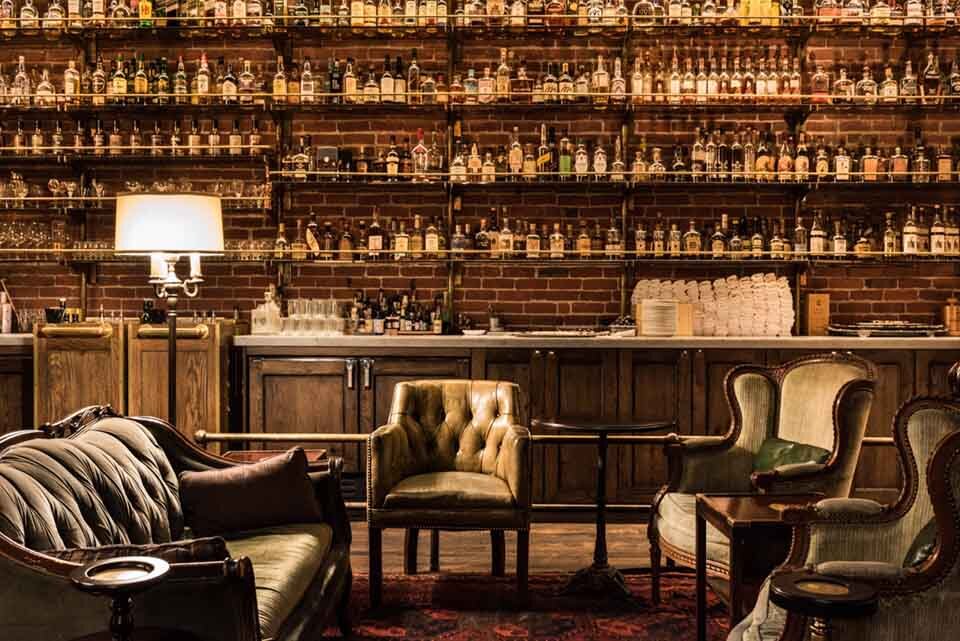 So let's say you're not into books, but you still want to get your fill of information, albeit of a different variety. Or maybe you do like books, but you also enjoy them with a good drink. In that case, I should bring your attention to the Multnomah Whiskey Library.
It's a membership-based bar that exudes a sense of old-fashioned class. They stock over 2,000 different varieties of liquor from all around the world. So, if you're a fan of the hard stuff, I greatly recommend that you check it out!
8

Find Peace at the Portland Japanese Garden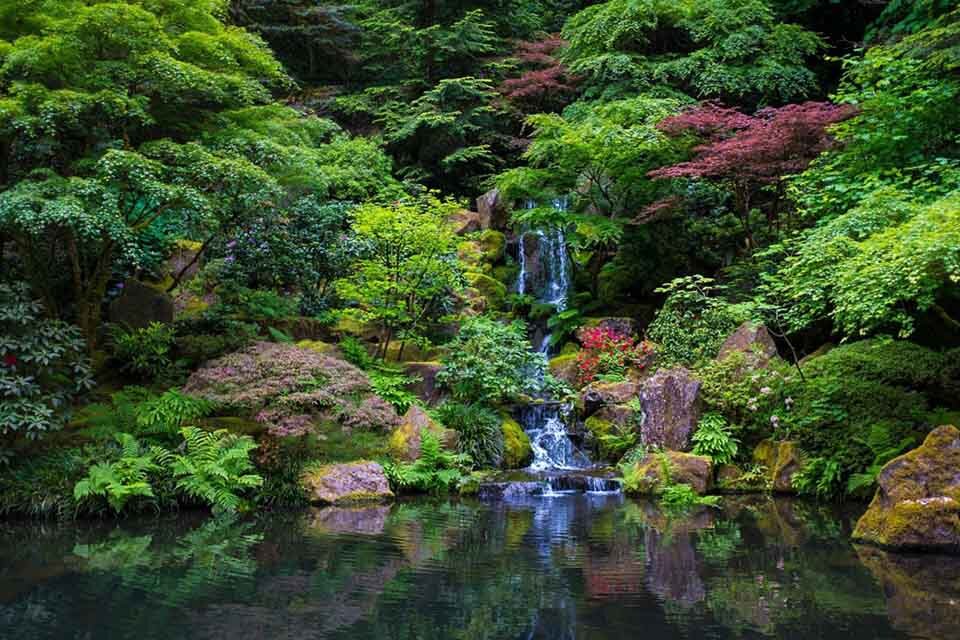 If you've never been to a Japanese Garden, the first thing you need to know is that it's not just a bunch of flowers and trees. It's a small sanctuary to really capture the serenity of being lost within traditional Japanese forestry.
You're sounded by all sides with carefully maintained greenery and able to get a glimpse at traditional Japanese architecture and design. It transforms this small slice of Portland into a place of cultural dialogue. It's a must visit.
9

Find Even More Peace at the Lan Su Chinese Garden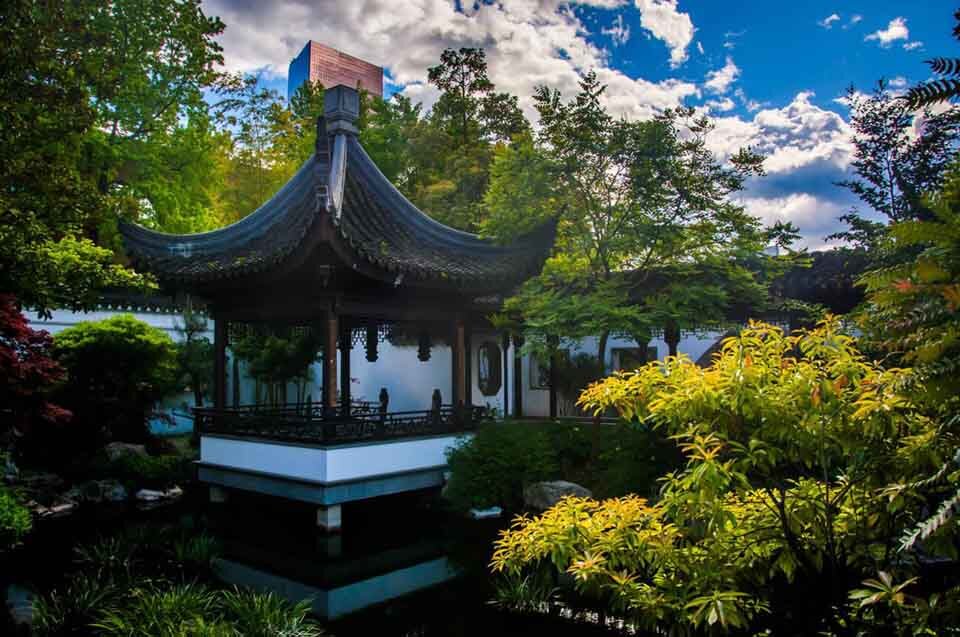 I would be remiss if I sang the praises of the Portland Japanese Garden without giving ang love to the Lan Su Chinese Garden, which is stunning in its own right. It's a beautiful oasis in the middle of the city, taking up an entire block with its wonder.
It's authentic to the 2,000 year old Chinese tradition that focuses on blending architecture, art, and nature all in one. Sit on a bench and enjoy the greenery and the beauty of the carefully maintained lotus pond. If you're stopping by the Japanese Garden, you should also stop by this one to really appreciate the differences in culture and their definitions of true beauty.
10

Go on a Brew Tour 
Oregon is very well known for its craft brewery scene.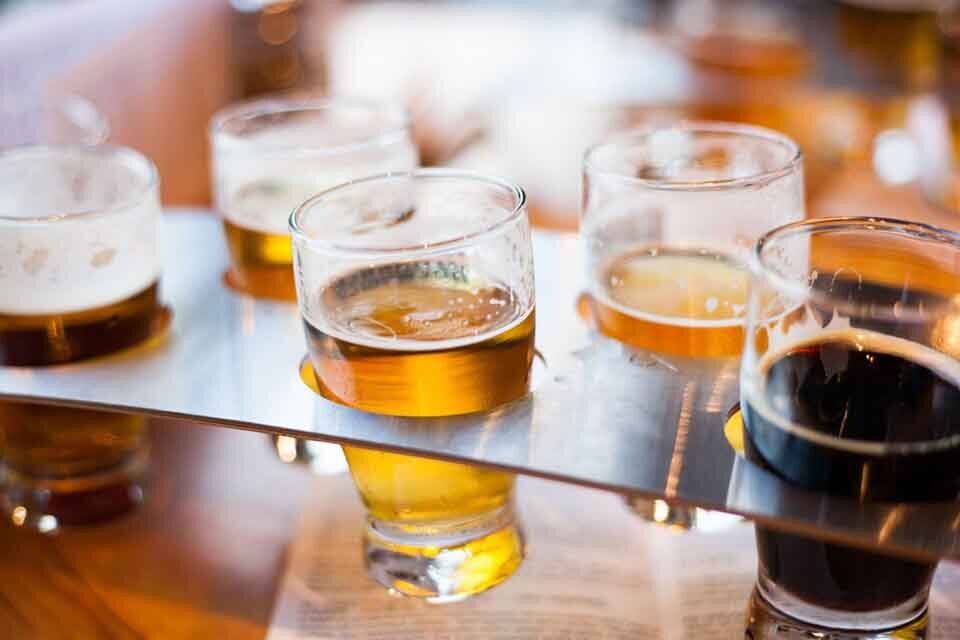 83. That's the amount of breweries that can be found in Portland, Oregon alone. Oregon itself is very well known for its craft brewery scene, with over 300 different breweries having their roots in the city. Needless to say, you have quite a few options. While it's best done with friends, there's nothing wrong with a bit of solo drinking as long as you have Uber or Lyft downloaded onto your phone.
Either you can take a seat in one place and enjoy the variety of drinks there, or you can go bar-hopping and get your fix there. Just make sure you're not drinking too much in one place to where you can't enjoy the other wide variety of selections. Trust me when I say that some of these drinks are definitely worth your time. While you're at it, why don't you grab some food from the food trucks dotting the area to pair with your drinks? Get the best of all the food and drink Portland has to offer.
11

Go See the Oregon Museum of Science and Industry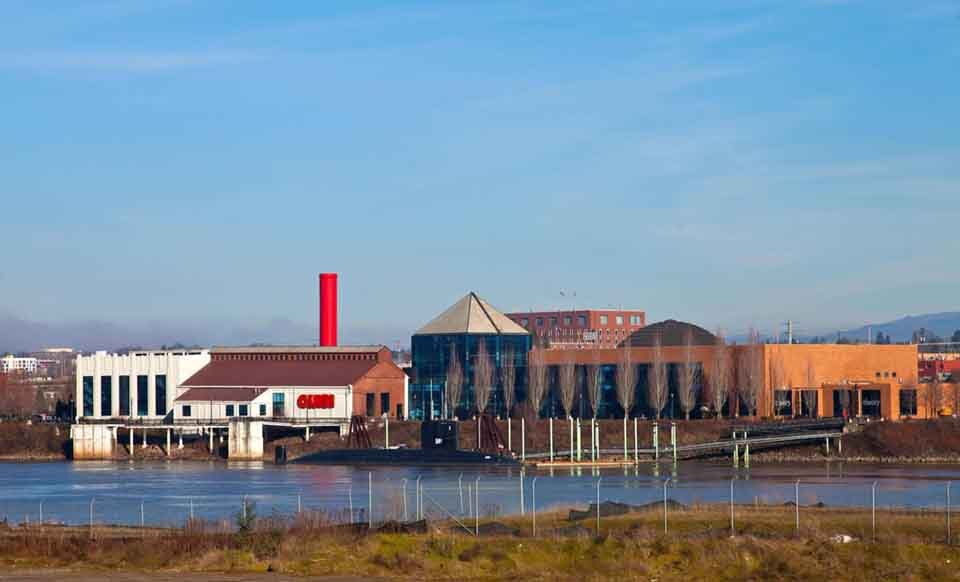 If you're really looking for an educational experience, you're going to want to check out the Oregon Museum of Science and Industry. Probably the biggest attraction there is the USS Blueback, a submarine used in The Hunt for Red October. It's been made into a permanent floating exhibit that you can step inside.
Never been inside a submarine before? Well, now is your chance! Alongside this wonder is the planetarium, which tends to host Laser Pink Floyd shows. If you're looking to educate yourself a bit and see something different than the same old same old, then the museum is where you want to go!
12

Look at the Crafts at Portland Saturday Market

The largest continuously operated outdoor market in the United States.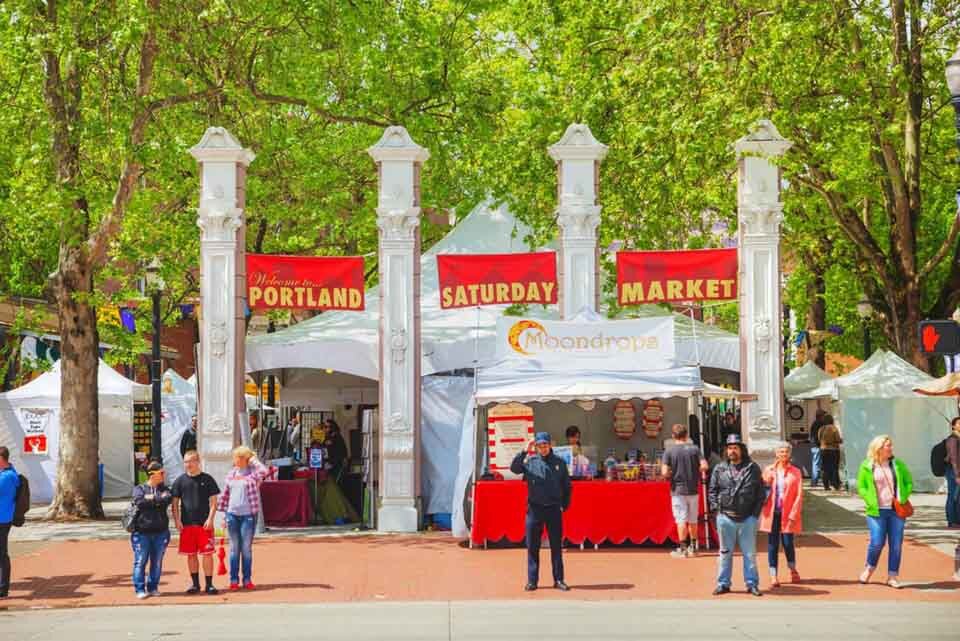 Open outdoor markets are some of the best places to go when you have a free Saturday morning. You get to look at what everyone has to offer and maybe pick up some hand-crafted goods by independent entrepreneurs. Not only is it Portland's largest outdoor market, but it's also the largest continuously operated outdoor market in the United States.
You'll find food, drinks, and goods you won't normally find elsewhere made by people who really know their craft. From vegan soap to warm blankets made from scratch, you can find just about anything in the Saturday Market. Just stop by, browse the goods offered, and who knows, maybe you'll find something perfect to wrap up as a Christmas present for a loved one!
13

Take a Bike Tour

Beautiful routes where only the very best of Portland is on display.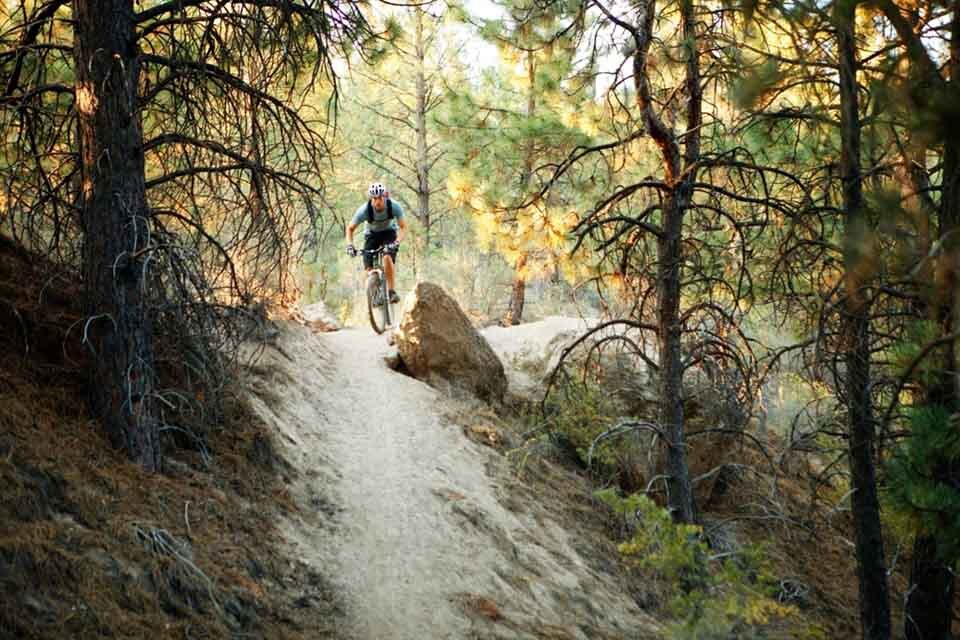 Portland is one of the most bike-friendly cities in America. There are so many trails you ride down to really enjoy the majesty of the city. If you're feeling down to enjoy a nice bike ride, you can easily rent a bike somewhere and take it for a spin through the city. You can go by yourself or with a few friends, but if you really want to see all there is to offer, you can find plenty of services offering guided bike tours.
They guarantee safe but beautiful routes where only the very best of Portland is on display. You can use this as your chance to find other places to check out once you're off the bike and on your feet.
14

Grab a Doughnut the Size of Your Head at Voodoo Doughnuts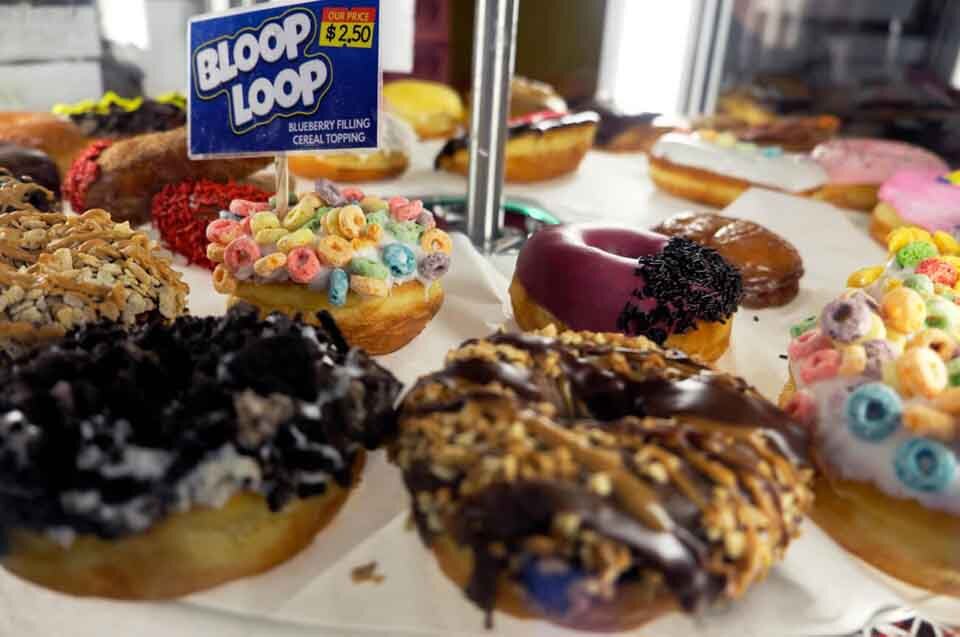 Do you like doughnuts? Okay, but do you really like doughnuts? Well if the answer is "yes", you're going to want to head on down to Voodoo Doughnuts. They have a wild variety of over 50 different flavors, including 25 vegan options.
They're most well-known for just how large the doughnuts can get. We're talking roughly the size of your head, and then some. So, if you have the stomach for a big breakfast and a ton of flavors to choose from, Voodoo Doughnuts is the place to be.
15

Visit Mill Ends Park

The Smallest Park in the World.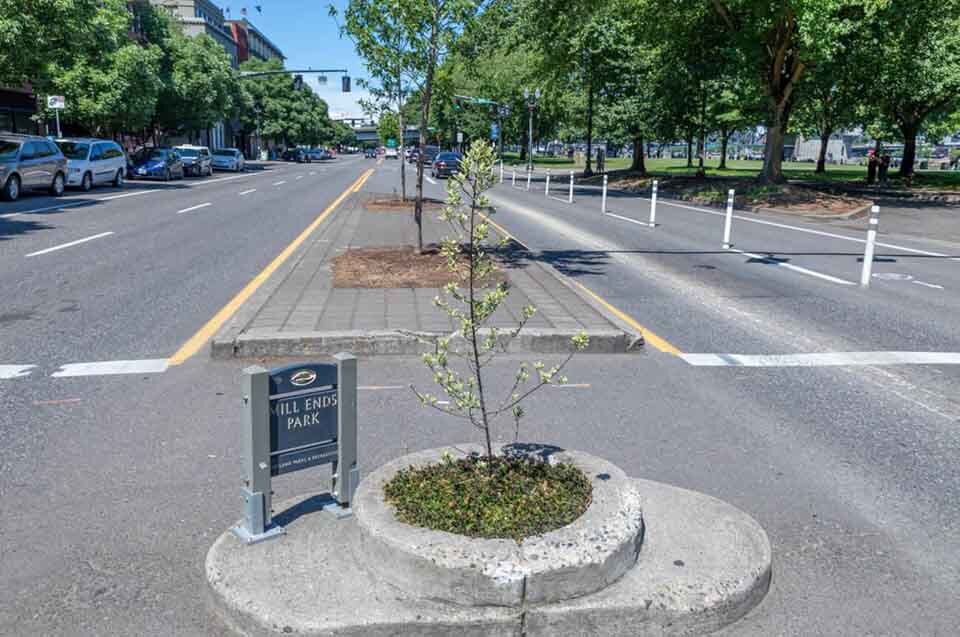 Here is where we get to the quirkier side of Portland. Sure, you can go to Forest Park and see how large and grand the urban forest truly is, but what if you're short on time? Say, only five or ten minutes in between commitments? That's why you need to stop by Mill Ends Park.
It's the smallest park in the world, according to the Guinness Book of Records, measuring in a stunning two whole feet in diameter, complete with its own little sign. Just like all parks, it, too, has plenty of vegetation. Mill Ends Park is home to one small tree, and maybe some flowers depending on the time of year. It's well-maintained with all the love and care of a fully-sized park and is even decorated on holidays. You're likely to see a few ornaments on Christmas, so keep an eye out when the time comes. You can go there with the kids and go, "wow, that sure is small" and then leave to go to a bigger park you can actually sit down in without being run over by a car because, as I forgot to mention, Mill Ends Park is located in the middle of a road. What a time to be alive.
16

Get Lost in Hoyt Arboretum

A place for nature lovers to truly find their home.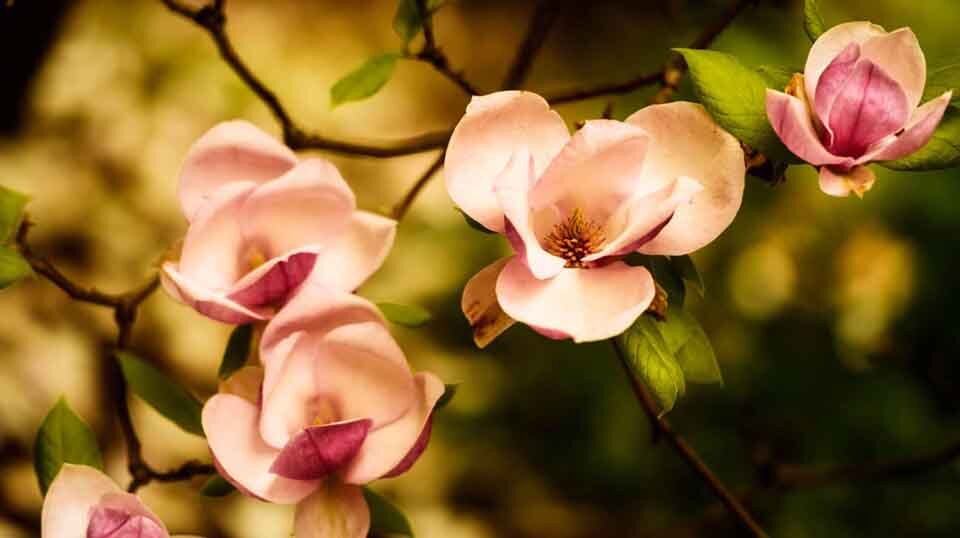 If you want to see what a museum of forestry looks like, go no further than Hoyt Arboretum. The trails are well-marked so you won't get lost, and you'll be exposed to trees of all shapes and sizes. It's a place for nature lovers to truly find their home, as well as to get a bit of education here and there.
The trees are massive, but the arboretum itself isn't too large, so you won't be trudging for miles. It's good for a nice walk or run, and the shade of the trees will surely keep you cool during hot summers. If you're here for the fall, you should definitely stop in to see the changing leaves, because it's a completely different environment once you're surrounded by shades of red, yellow, and orange.