Portland Trail Blazers' Damian Lillard Traded to Bucks in for Deandre Ayton, Jrue Holiday, and Picks in 3-team Swap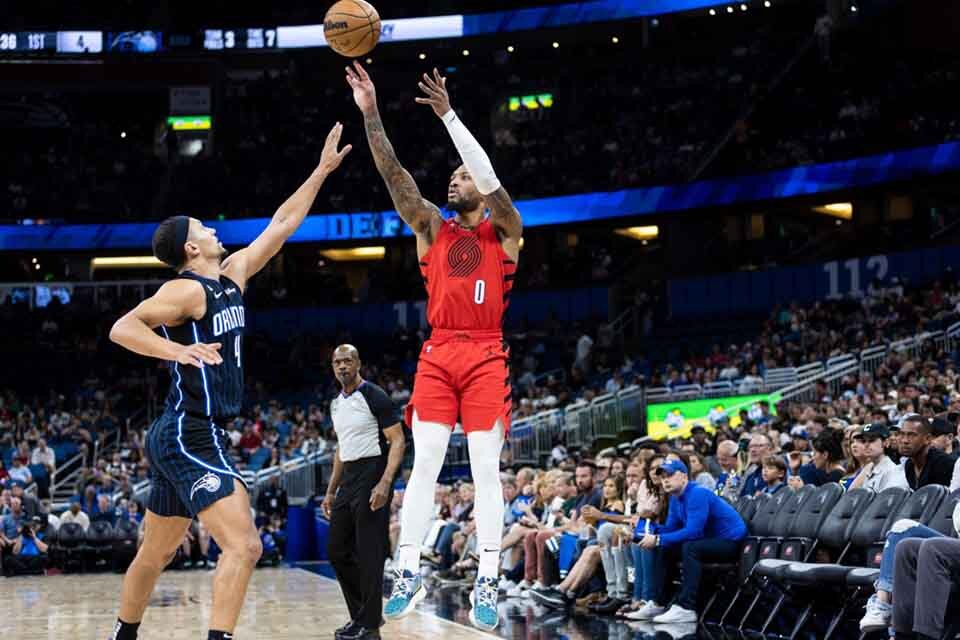 It was no real secret that Trail Blazers' Damian Lillard wasn't exactly content with his position in Portland after 11 years with the team. Lillard had put in a trade request to go specifically to the Miami Heat in hopes that he could get a shot at a championship, something he didn't think would happen in the Portland team. It got him a pretty stern warning.
Well, it seems Lillard is finally getting a chance at that championship, because one of Portland's most talented and beloved players in Trail Blazers history has finally been traded. This ends the 11-run Lillard (33) had with the franchise, as well as ending nearly 3 months of off-season drama and tension.
Lillard is being traded to the Bucks in a three-team deal. In return, Phoenix center Deandre Ayton and Milwaukee guard Jrue Holiday will be brought to Portland, while center Jusuf Nurkic will be sent to the Suns. The Suns will also snag forward Nassir Little and guard Keon Johnson from the Blazers, as well as guard Grayson Allen from the Bucks. In return, the Suns will be sending rookie forward Toumani Camara to the Blazers.
Lillard's home team will also be getting draft compensation from Milwaukee, along with the Bucks' first-round pick when 2029 comes along. Just as well, they'll he allowed the right to swap first-round selections with Milwaukee in both the 2028 and 2030 seasons. It's certainly one hell of a deal, that's for sure.
It may not be Miami Heat, but Lillard will still be getting the shot at a championship that had long since evaded him. After all, he's going to be paired with the best player he has ever played with, Giannis Antetokounmpo, who is a two-time NBA MVP and helped to lead the Bucks to the NBA championship back in the 2020-2021 season. In fact, the Bucks finished with the best record in the NBA (58-24), but lost in the first round of playoffs to the, you guessed it, Miami Heat.
Not to mention, he'll be seeing some familiar faces. This includes former teammates Robin Lopez, Meyers Leonard, and Pat Connaughton, as well as Terry Stotts, who is now an assistant coach for the franchise.
As a seven-time All-Star who averaged 32.2 points per game last season, we're sure Lillard will be able to make good work with what he's got.
The trade was demanded after Lillard figured that the Blazers were not serious about building a contender around him, most likely due to reports of his general manager, Joe Cronin, saying that Lillard desired a trade.
A trade with Miami never took off all the way because, according to a report from The Oregonian, the Heat wasn't willing to throw in all their chips without the Blazers showing a willingness to negotiate the terms. Because of this, Cronin went around looking for better offers for his client. The Blazers did eventually become open to trading, but with the Bucks and the Suns instead, banking on the fact that Ayton could get his act together. Ayton was the No. 1 pick overall in the draft, but caught serious flack for supposedly lacking any effort at times.
Lillard, meanwhile, now potentially has a very successful career ahead of him, both for the love of the sport and finance-wise, as he could make as much as $216 million over the next four years. He seems to have realized this and has embraced the opportunity before, going to X (formerly Twitter) and saying: "Excited for my next chapter!"