Wondering What to Do in Salem, Oregon? Here are 17 Different Fun Things to Do While in Salem
So, you're in Salem, Oregon for the time being and you're a little bored. Or, at the very least, you want to see all the town has to offer. Thankfully, you've found yourself in a little community where there's tons of things to do and fun to be had.
If you're wondering what to do in Salem, Oregon, I've got you covered. Here are 17 different things to do while in Salem.
Have Some Fun at Minto-Brown Island Park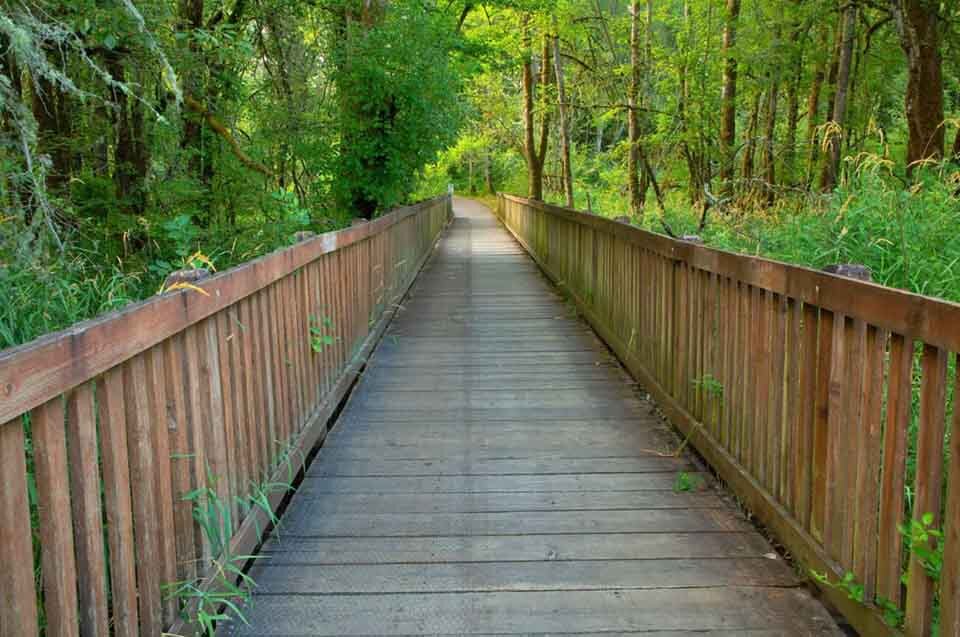 Minto-Brown Island Park is the largest recreational space within Salem, and boy is there a ton of things to do there. Not only does it contain an abundance of beautiful scenery due to being surrounded by the Willamette River, but it has plenty of unique spaces to explore, such as wetlands and open prairie. It holds approximately 30 miles of trails and bike paths, large picnic pavilions, and plenty of space to hold a get-together and really appreciate the beauty of the Pacific Northwest. Picnic with friends or go hiking and biking alone — the space is open to everyone and welcomes you with open arms.
Bring Your Kids to Gilbert House Children's Museum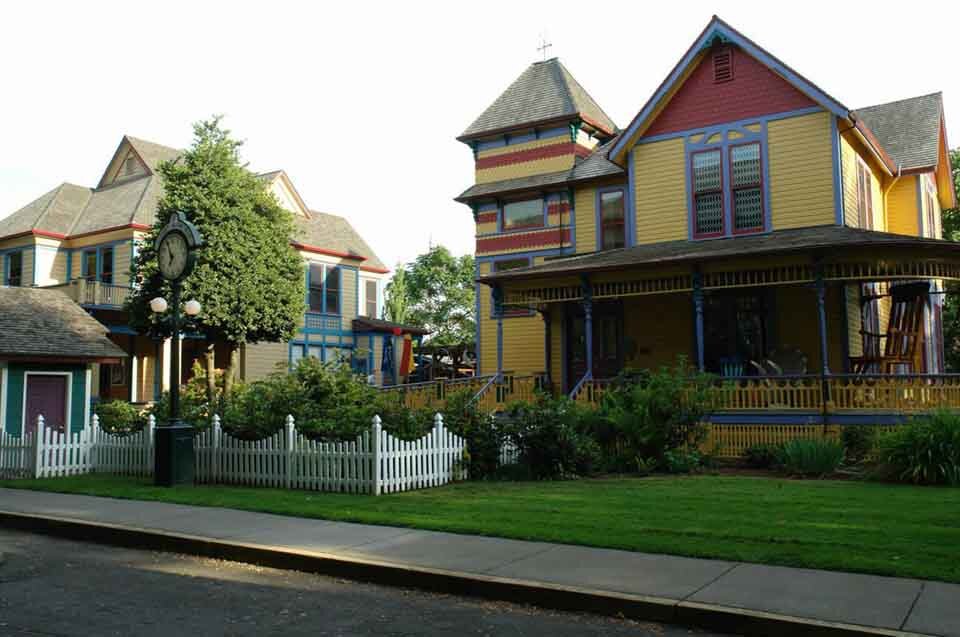 If you have a couple of little ones with you while you're visiting Salem, then I greatly suggest checking out the Gilbert House Children's Museum. It's a nice little spot for educating kids and even a play space to keep them entertained. It's considered appropriate for children aged 2 to 10 and includes a litany of interactive exhibits for your child to explore. It tends to have a high-energy vibe and holds playscapes for children to run around to their heart's content, ensuring that their memories of Salem will be very positive ones.
Check Out Oregon State Capitol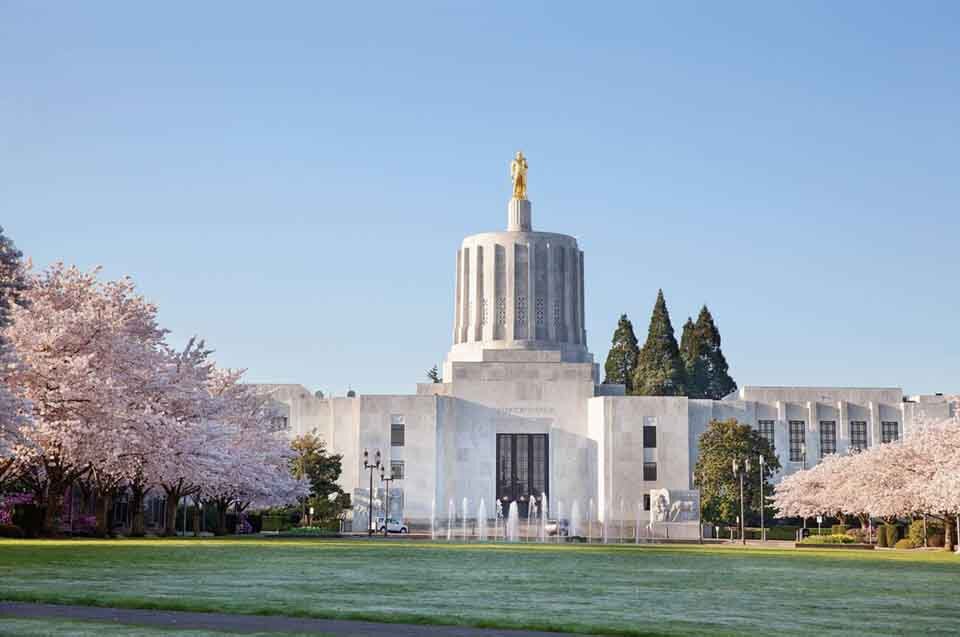 When you're in the state's capital city, you know you're going to have to check out the state capitol building, located approximately five blocks away from Willamette River.
During normal operating hours, you can usually take a self-guided tour through the building, or you can sign up for a guided tour during the weekdays. Within there, you can educate yourself on some of the state's history. If history isn't exactly your thing, there's still the State Capitol Park, which is definitely worth a visit on its own for a nice, relaxing time in the grass.
Get Lost in Enchanted Forest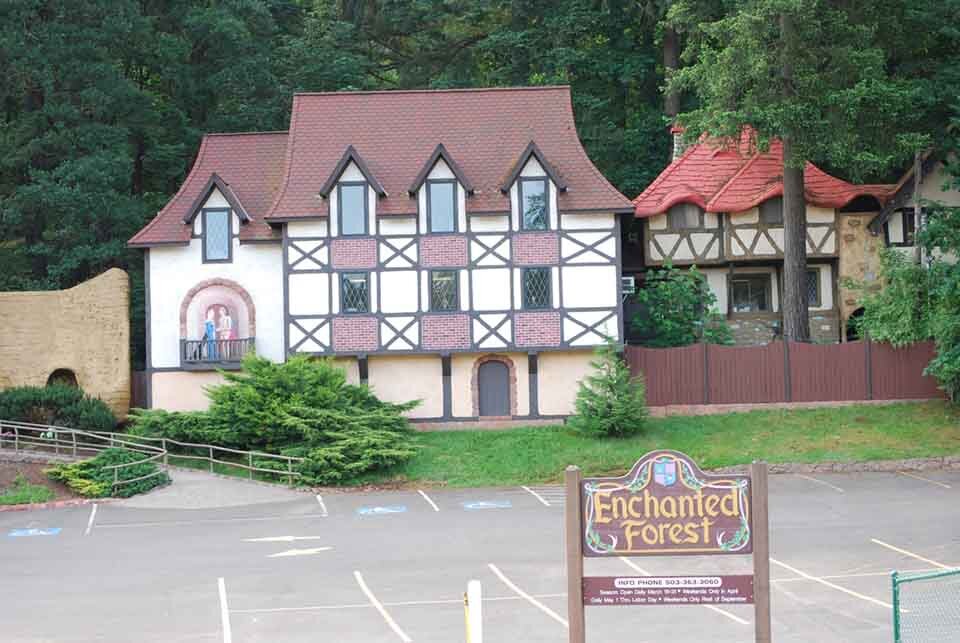 You heard that right: Salem has its very own Enchanted Forest. What is it, though? Well, it's in the town of Turner, which is approximately a 20-minute drive from downtown Salem. It's a destination that takes the natural beauty of the Pacific Northwest and transforms it into something unreal through the power of fairy tail craftsmanship.
In essence, it's a theme park with rides, attractions you can explore, and is set with the backdrop of an enchanting forest. It even has special areas where you can find a litany of neat attractions, such as Fantasy Fountains, Storybook Lane, and Tofteville Western Town. They have everything from live music performances to a log ride. Families always have a blast there.
Visit Willamette University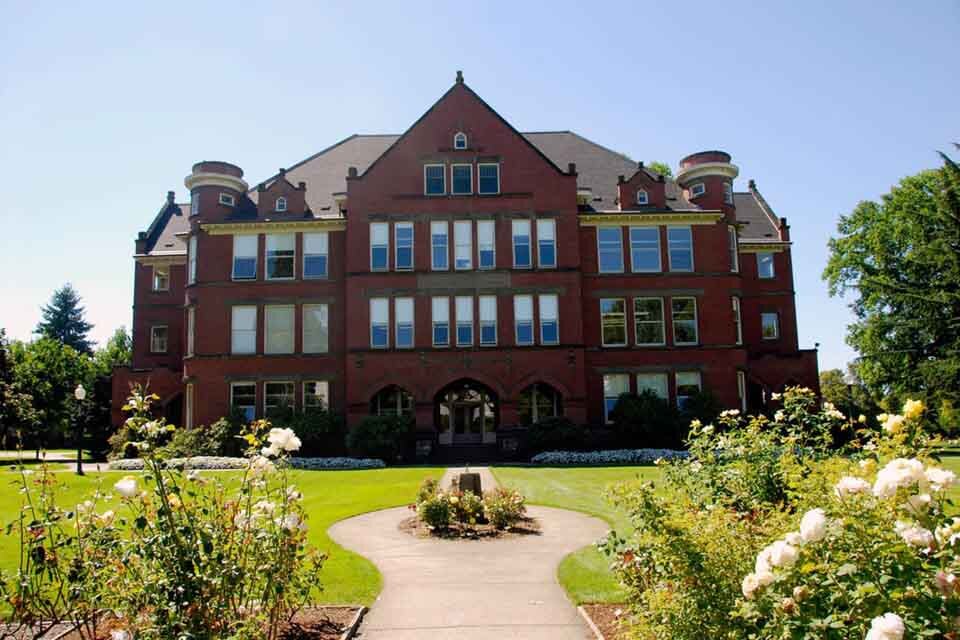 If you're looking to really get immersed in rich history, you're going to want to check out Willamette University. The college is the first university established within the western United States, founded all the way back in 1842.
It's a beautiful place to explore, from classic red-bricked buildings indicating the era they came from, down to the landscaped lawns. It also has several places around it that make it a popular site to visit, with the Oregon State Capitol just across the street and the Hallie Ford Museum of art on the site. Let's not forget about the Willamette Bearcats, whose athletic events draw in many.
Stop By Cascades Gateway Park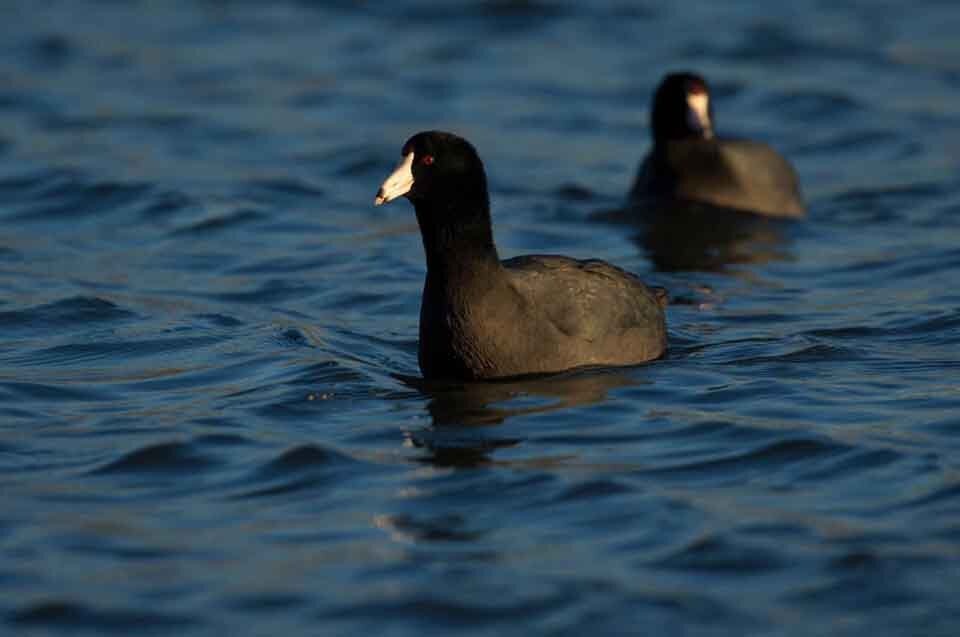 This one you won't hear about as often as, say, Minto-Brown Island Park or Riverfront City Park. However, this 100-acre park is a place that's worth visiting just as much. It holds a lengthy hiking trail, a full 18-hole golf course, or the Walter L. Wirth Lake, which is an excellent little destination if you're looking to go fishing or have an interest in paddle sports.
They have an off-leash dog area, a playground for children, and picnic pavilions and shelters that are available to be rented out. It's a great place to relax, given it's a few miles away from downtown Salem. If you're looking for a place to go fishing or play a round of gold, Cascades Gateway Park is your place to go.
Smell the Flowers at Schriener's Iris Gardens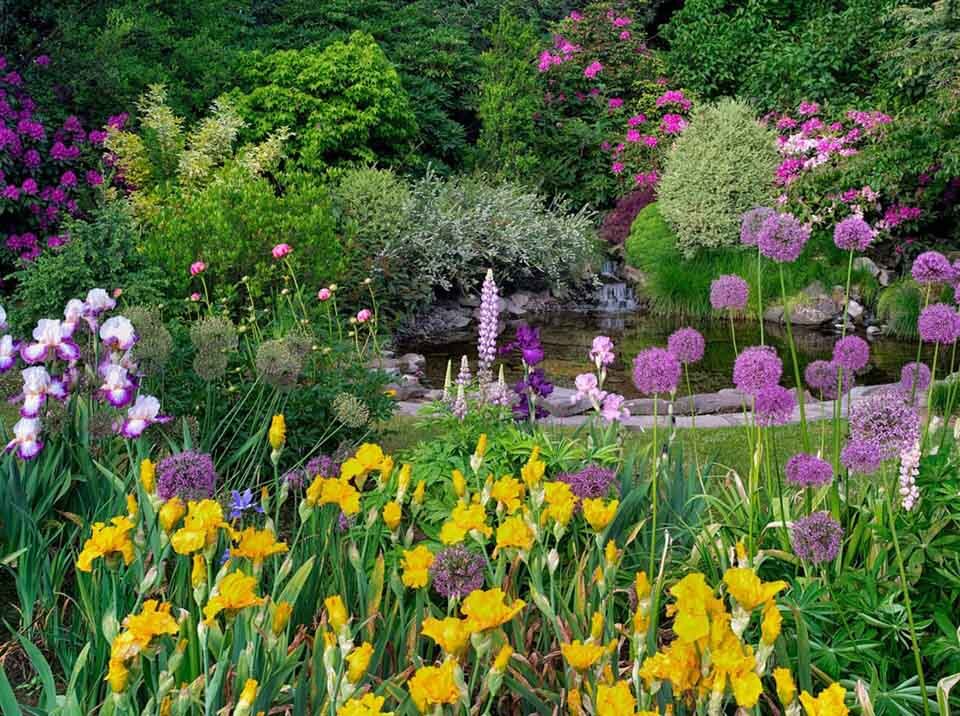 I hope you aren't allergic to pollen, because this is a space you do not want to miss out on. Located approximately seven miles north of downtown, this garden is world-renowned for their displays of beautiful blooms, especially during May, when the blooming season occurs.
The show garden, approximately 10 acres, is open to the public throughout May, where you can witness their full bloom all day for a small price of admission. You can expect to see people taking advantage of this deal, from photographers to painters to families who simply want to stop and admire the roses.
Ride the Carousel at Riverfront City Park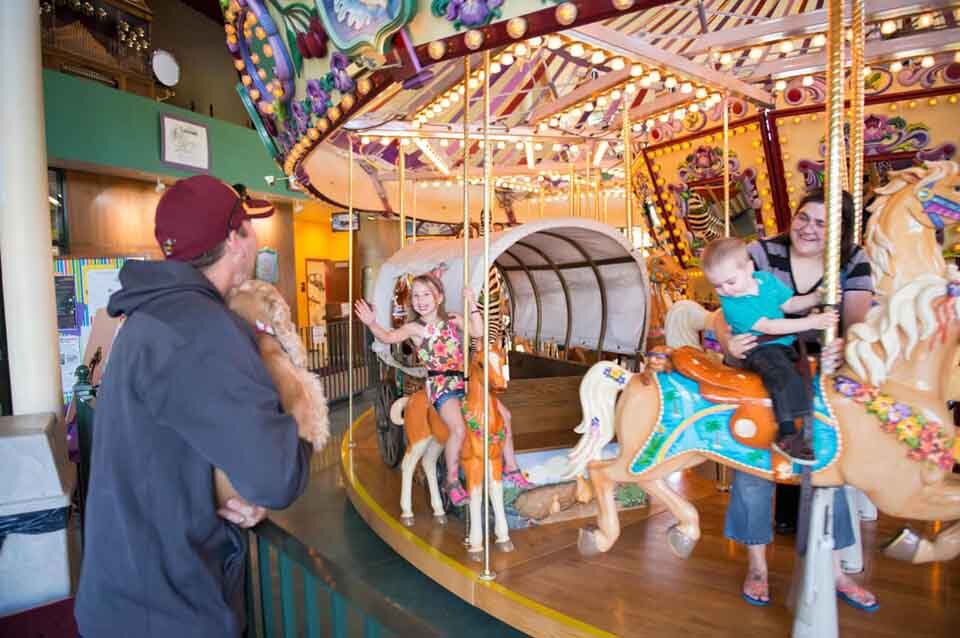 Once a mill site, you would hardly be able to guess its past with its current beautiful state. It now holds boat docks, hiking trails, playgrounds, picnic spaces, and an absolutely beautiful view of the Willamette River. Go hiking, fishing, pass the ball around with friends; it's a wonderful place to have a nice, relaxing time. Although it brings in plenty of people already, one of its biggest attractions is Salem's Riverfront Carousel, which everyone needs to go on at least once, young or old. It's also home to some of Salem's largest festivities; the 4th of July celebration is unreal, let me tell you that much. It's absolutely worth a visit.
Take a Seat in Bush's Pasture Park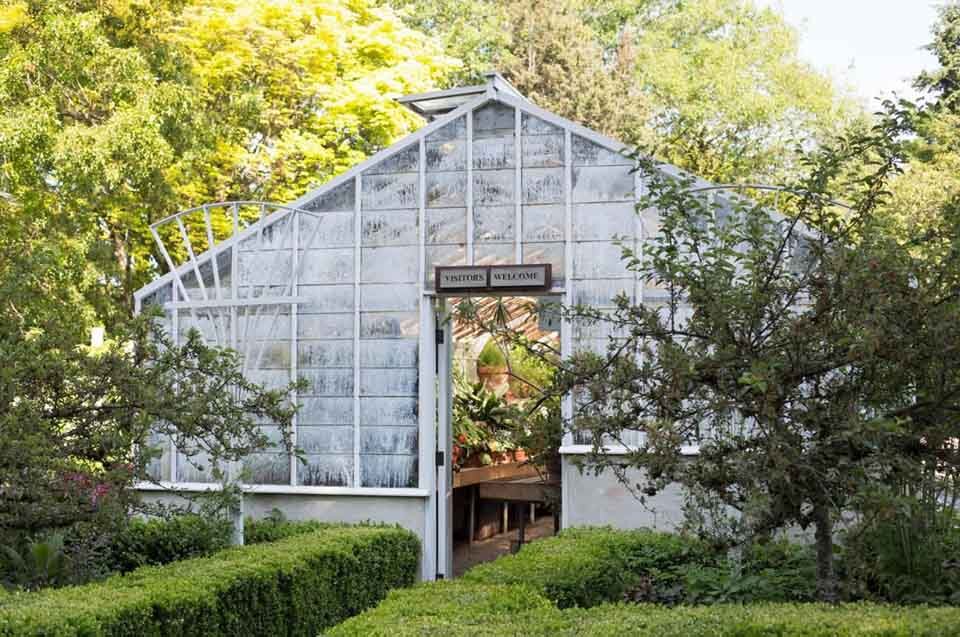 Looking for somewhere peaceful to take a seat in and enjoy the scenery? Well, I insist you check out Bush's Pasture Park, which covers nearly 100 acres of wooded space. It's a great space for hiking, biking, birdwatching, and all sorts of other activities. If you're not sure what to do for your afternoon, there's no reason not to go spend it in Pasture Park. You can find a rose garden, a playground for the kids, a tennis court, a baseball field, and much, much more. There's even a museum within the park, Bush House Museum, which gives a look into the life of Asahel Bush, the founding editor of the Oregon Statesman. You never have to worry about a boring afternoon when you're a simple drive away from one of Salem's largest and most popular recreational spaces.
Educate Yourself at Willamette Heritage Center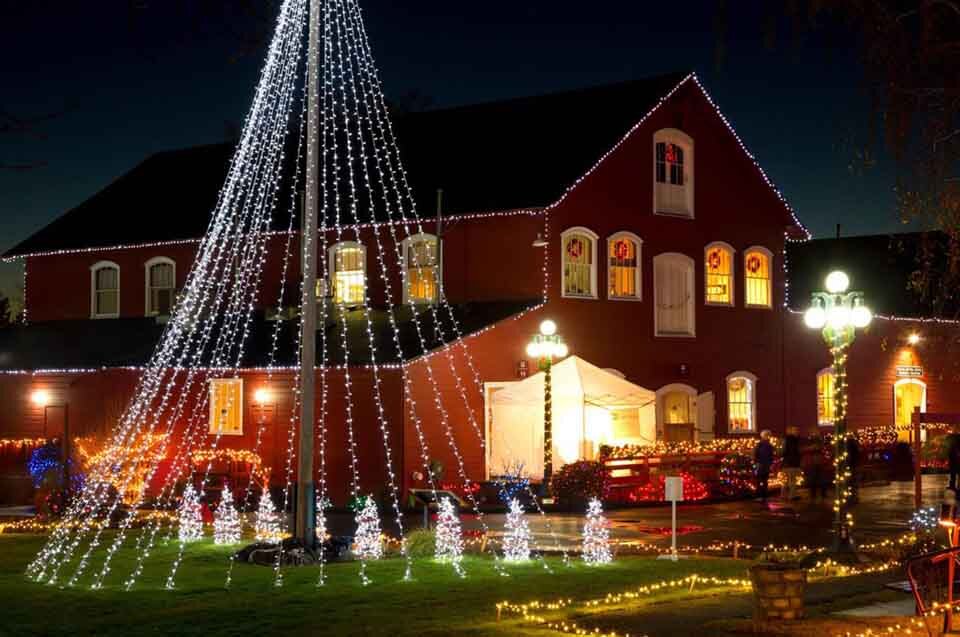 Many see the red barn-like building of the Thomas Kay Woolen Mill and Museum and think that's all there is to the heritage center, but no. The heritage center stretches out to around five acres, allowing you a deep look into Salem's history and where it's at now. It has fourteen historical sites and many exhibits for you to look at and appreciate. A centerpiece of the site is a Thomas Kay Woolen Mill, which houses many educational pieces of 19th and 20th century machinery.
You can also find various retailers at or near the heritage center, offering souvenirs, shopping, and dining.
Lose Yourself in Deepwood Museum and Gardens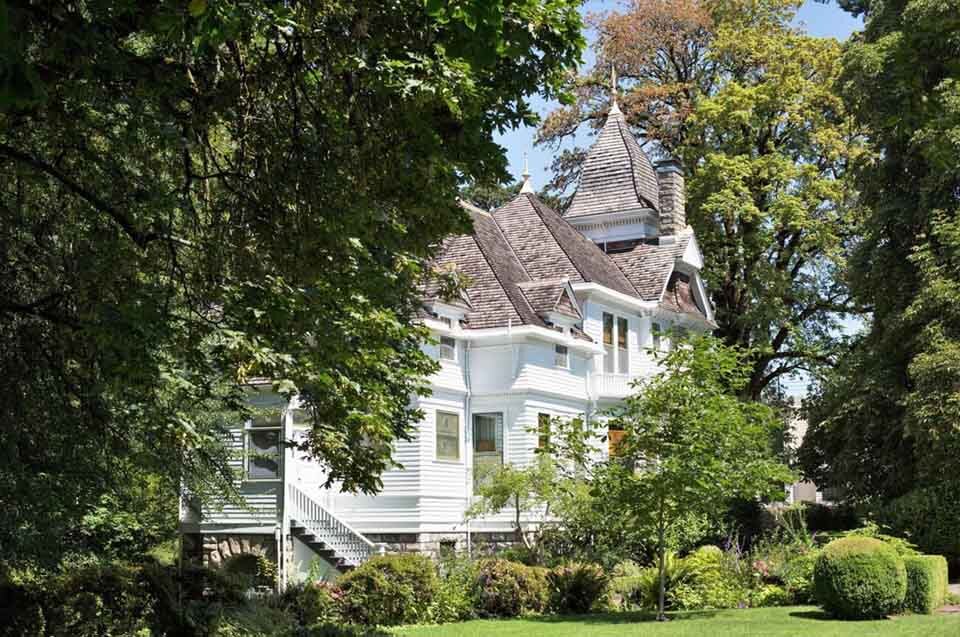 If you're looking for an almost regal-like environment to find yourself in and become educated in Salem history, you're going to want to go to the Deepwood Estate. It's a series of gardens surrounding a Queen Anne-style Victorian home, dating all the way back to the 1890's. It's brought beauty to Salem for over a century, and now that it belongs to the state, the house acts as a museum to educate visitors on Salem's history and some of the artifacts found in the home. You do have to pay a small fee for guided tours outside of special events, but you can still visit the gardens for free and even rent the space out for special events.
Watch a Movie at Elsinore Theatre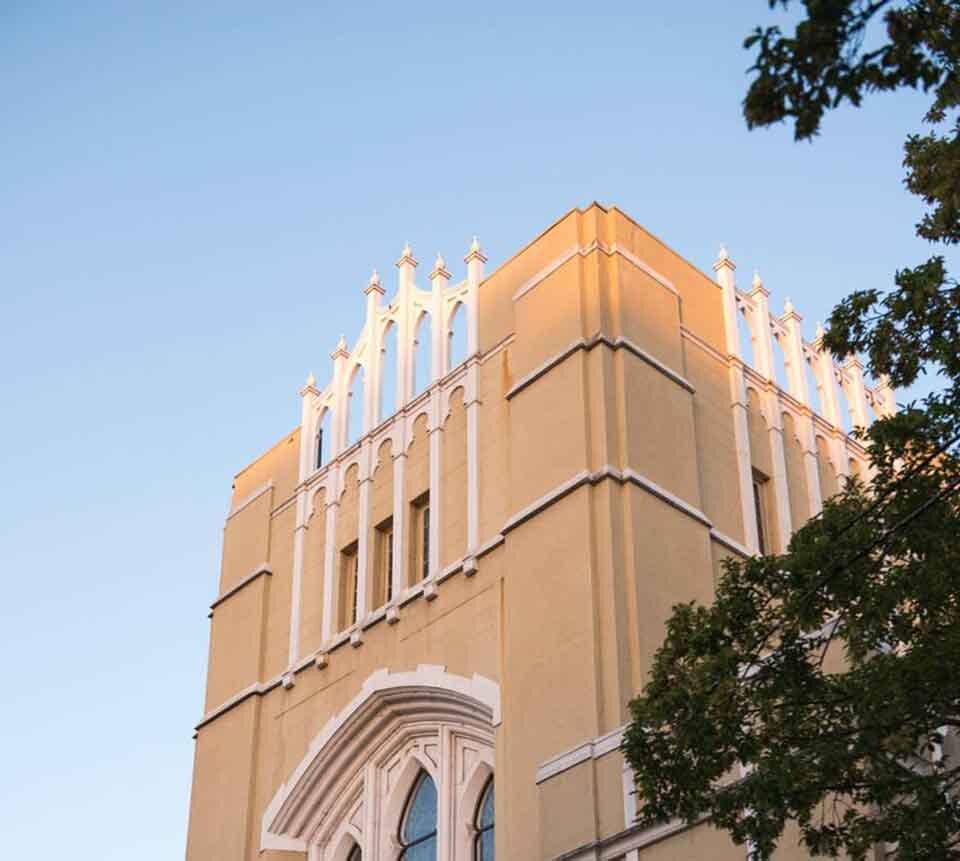 If you're looking to catch a movie in Salem, I strongly recommend the Elsinore Theater. It opened up back in 1926 as a vaudeville theater and silent movie house. Nowadays, it's become a center for all things artistic, such as live music performances, theatrical productions, and, of course, movie screenings.
If live performances aren't exactly your thing, then all you need to do is remember that it's a movie theater. You can watch classics and new releases all you want and you'll be guaranteed a good time. Well, I suppose that depends on the movie.
Be Immersed in German Culture at Mt. Angel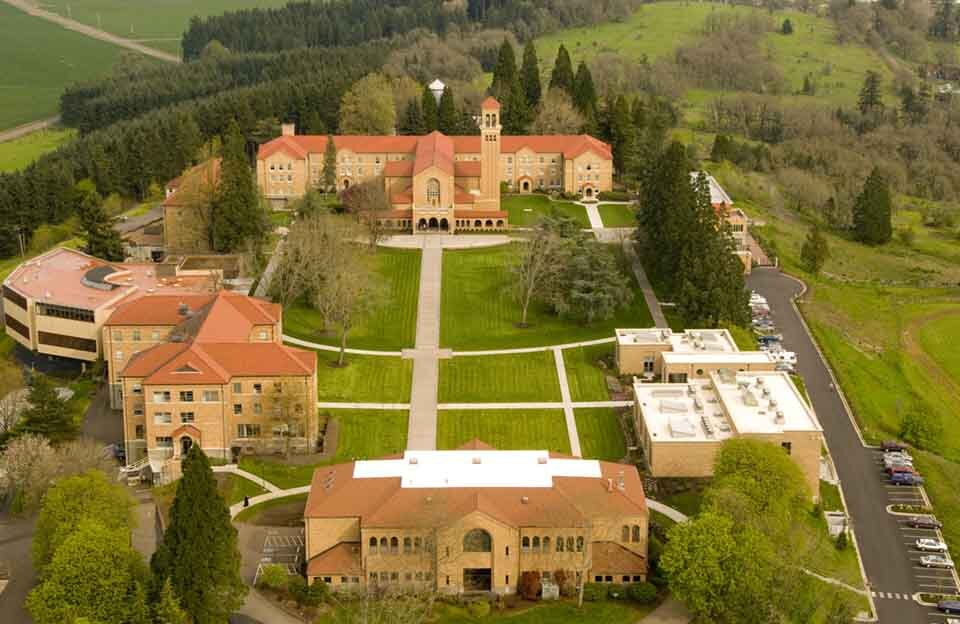 It's about half an hour's drive northeast of Salem, but if you're willing to make the trip, then you're going to find yourself in the small town of Mt. Angel. The tiny picturesque town is rich with German culture, which can be seen in things such as the clocktower, cuisine, and churches. If you're wondering why it's such a far cry from Salem, that's because it was settled in 1850, with a ton of Bavarian immigrants moving in soon after.
It's perfect if you want to get a taste for German culture without stepping outside of the states. The best time to visit is, of course, Oktoberfest, where you can be promised a ton of beer, schnitzel, and lederhosens.
See the Botanical Gardens in Silverton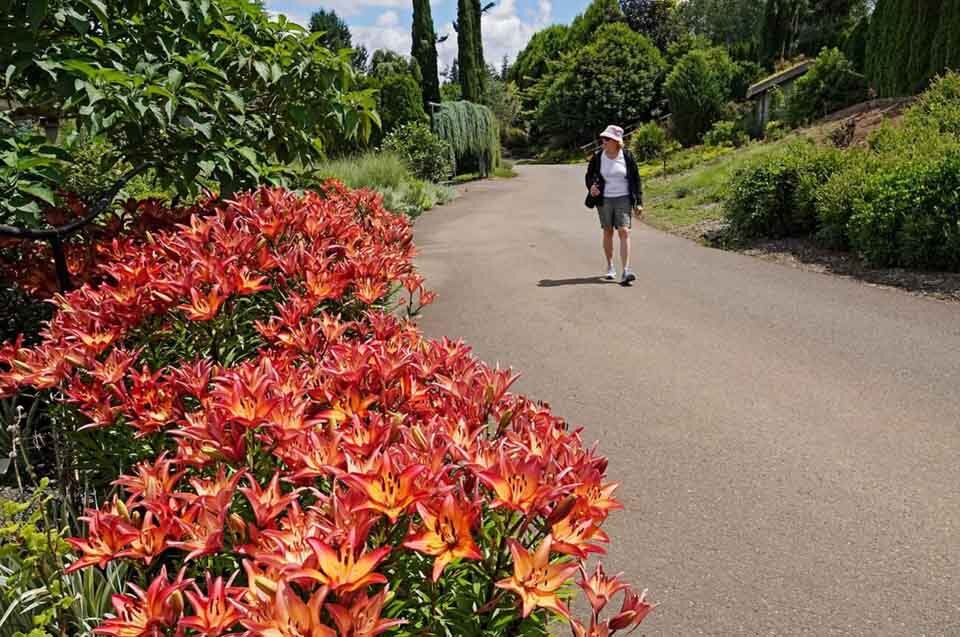 Whenever you hear about botanical gardens, you know you have to take a look. However, instead of just a few acres of various flowers, how about instead you get a whole town of them?
Silverton is a town near Salem that is known today as "Oregon's Garden City". Every block is covered with plant life of some sort, making everything quite the sight to take it. It's well known for the actual botanical gardens within the town's confines, as well as the beautiful murals you'll see on its streets. You're going to find plenty of places to dine, as well. If you're looking for a quiet weekend getaway or a nice little trip to spend an afternoon, I greatly suggest you check out Silverton.
Take Some Photos at The Oregon Garden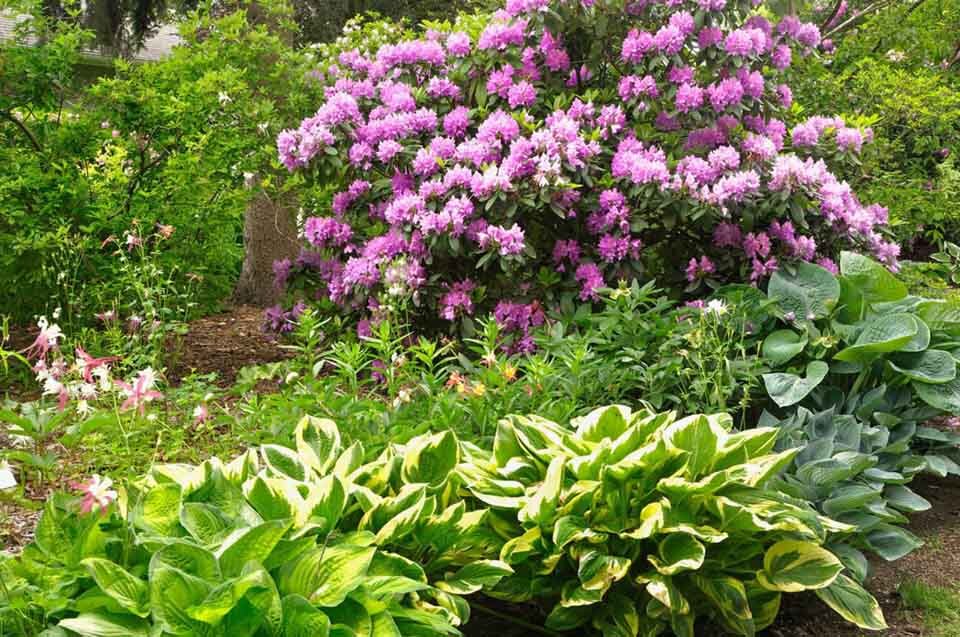 Can't get enough of beautiful scenery and gardens? Then I implore you to take a look at the Oregon Garden. It's actually set on the outskirts of Silverton, the garden city, so if you're visiting the town, the Oregon Garden is a must.
The garden holds over twenty selections of beautiful flowers, trees, and other plant life. It was originally conceived as a space to showcase all of Oregon's natural flora, but now it holds over twenty specialty gardens that are good for adults, children, and even pets. You'll find a tropical house, a water garden, and even a bee aviary.
If that isn't enough, the gardens also hold a resort hotel, so if you truly are interested in taking time to get away from Salem, this is your place to be.
Appreciate Oregon's Natural Beauty at Silver Falls State Park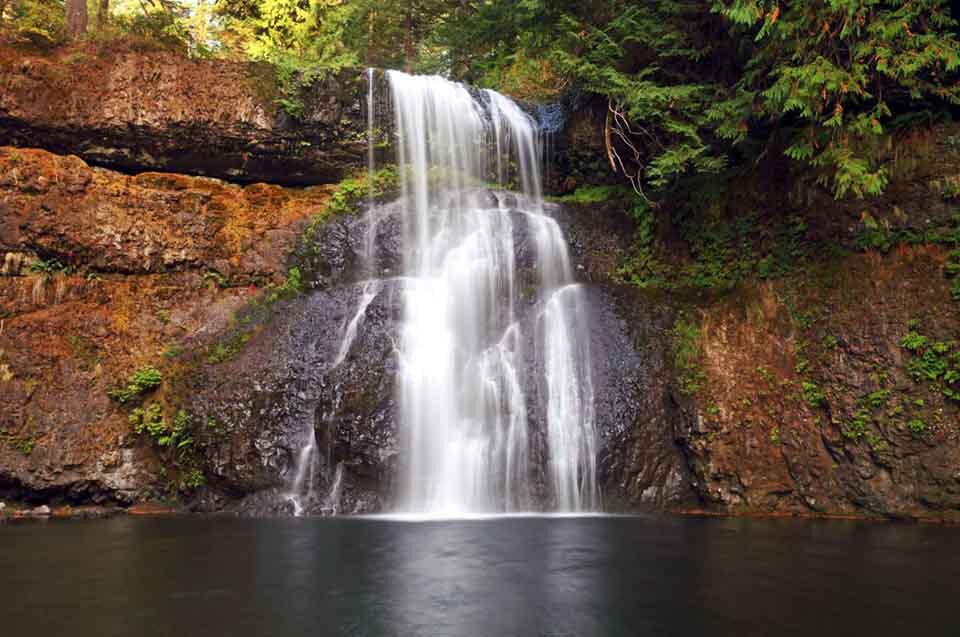 If there's one thing you should glean from this list, it's that Salem, and Oregon overall, is a beautiful place to be. You'll find this to be true at Silver Falls State Park.
Known as the "crown jewel" of Oregon's state park system, you can't say you've had a good view of Salem's beauty until you've seen the waterfalls that lie just at its doorstep. It's about half an hour's drive east of downtown, and every minute of that trip is worth it, let me tell you that.
Other than its beauty, there's also plenty of outdoor activities to enjoy, such as hiking, biking, picnics, among other things. I always suggest you go down the Trail of Ten Falls Loop, where you get to witness the sparkling waterfalls that the state park is known for.